Sophie Guidolin's secret to long lashes and full brows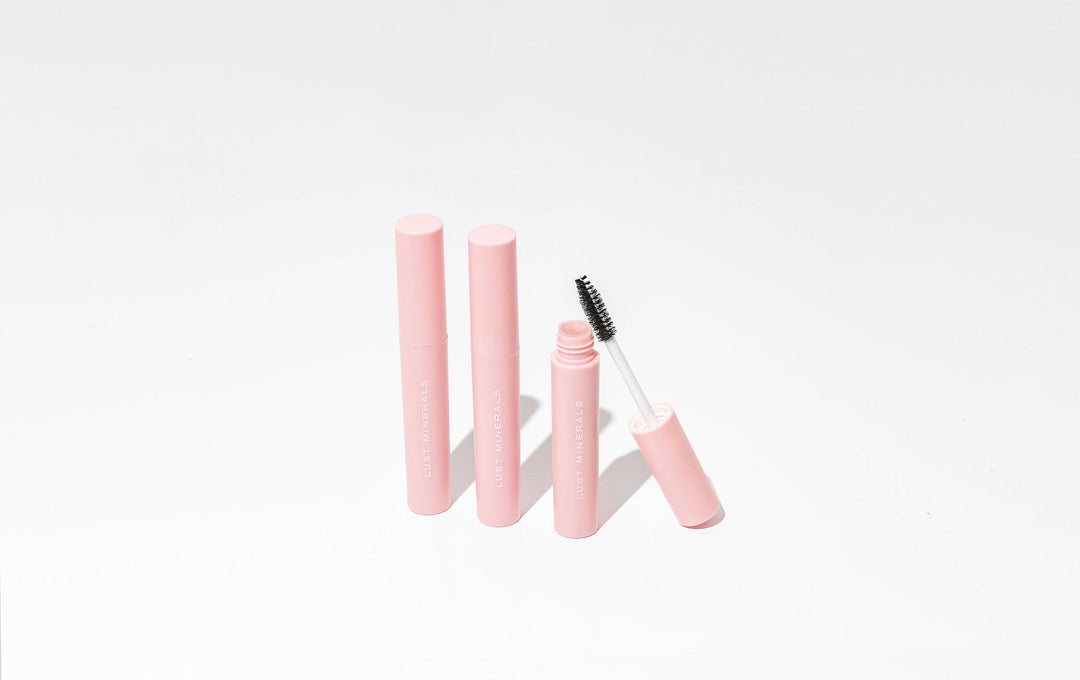 Life isn't perfect, but your lashes and brows can be..
Sophie Guidolin has been using her Lust Clean Beauty products for years now. If you follow Sophie on Instagram, you know she is all about living a healthy and holistic lifestyle, so it is super important to Sophie that she is using products that are good for her skin and overall health.
Our vision is to prove that mineral makeup and clean skincare has high-performance power to change your skin, your life and leave the planet a better place; without sacrificing your health. We adore Sophie's message and align with her lifestyle because we value the education around healthy living through skincare and makeup products. 
The products Sophie can't stop raving about are our-
💖 Brow Gel
Why? 
If you google the number 1 product to use to promote growth in your lashes and brows, the answer is Castor Oil. Guess what..
All of these 3 products include Castor Oil! 
What does this mean for your lashes and brows?
Castor Oil being a key ingredient in all of our Lash and Brow products means that you get more than enough to encourage the growth of your hair follicles.
The Lash and Brow Growth Serum has been a best seller since day 1 of launch! It is designed to achieve thicker and longer lashes and brows, and boasts incredible 5 star customer reviews here.
To apply, all you need to do it apply from the root of lashes to tips. Apply through brows. For best results apply both morning and night. Chefs Kiss xx 
Do you love the laminated look but don't know how to achieve it? We have got you covered with a natural eyebrow gel to give you a long lasting, laminated look without the chemicals. Just your favourite natural hair growth booster, Castor Oil. 
And lastly, a natural, mineral mascara that is perfect for even the most sensitive eyes. Castor Oil filled, natural tint and naturally enhancing your eyes without clumping or causing irritation.
Just look at Sophie's results above using the Brow Gel, Mineral Mascara & the Lash and Brow Serum! SPEACHLESS
Follow us on Instagram for more beauty/ health related tips.
Join our Clean Beauty Club for exclusive tips & chats with the community.
Click here to shop our Mineral based products.
Click here to redeem a FREE virtual colour match.