Sophie Guidolin: Is There Anything She Can't Do?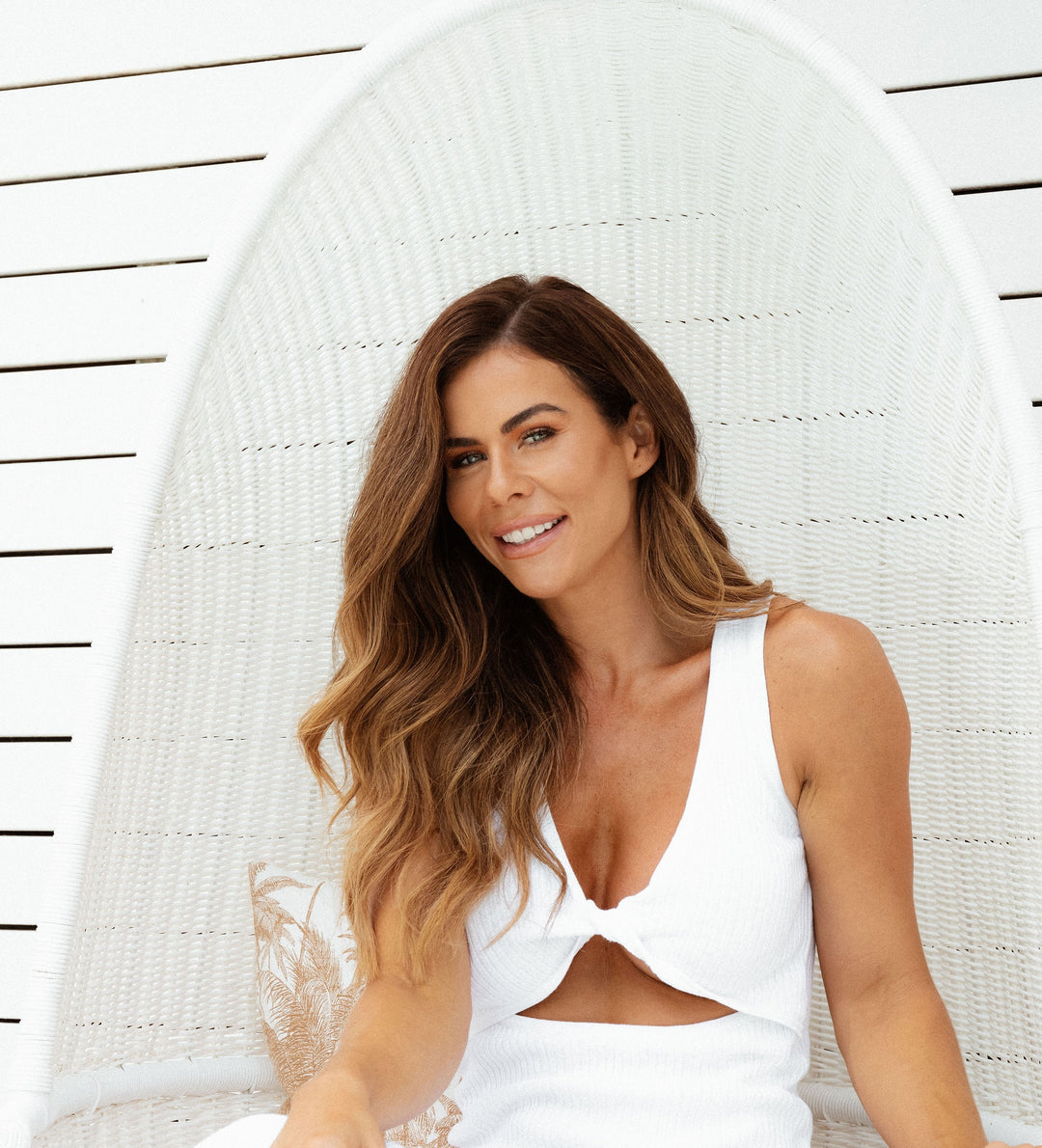 We sat down with our woman-crush, mother of four and complete boss Sophie Guidolin to find out exactly what drives her to be the very best version of herself, day in and day out. It's hard to describe Soph in a short sentence because of her huge list of achievements to date including becoming a Pro Athlete, Nutritionist, Personal Trainer, Published Author, NLP Practitioner AND more! But, we would describe her as nothing short of a warm-hearted powerhouse! 
Who is Sophie Guidolin?
"I am a fiercely strong, independent woman who stands for all women in my beliefs. I am loyal and loving and wear my heart on my sleeve. I fall hard, love harder and will always be there to go on an adventure. 
I am forever maternal and care for those I love so deeply. Professionally, I am an IFBB Pro Athlete, the face of Reebok, a Nutritionist, Personal Trainer and NLP Practitioner. I am forever growing and learning more and more. I am a mother of 4, yet feel like I will probably end up having another 10 kids at the rate I am going. I love interiors, makeup and fashion. I spend my "me time" working out, reading and I love cooking for my family. The ocean grounds me and I never feel more happy than with my family at the beach."
What is your 'Why'?
"Women. I stand for all women when I speak about never settling, independence and who I am. I believe in never losing who you are alone, and becoming more than just a wife or mother. I believe in always asking why and standing up for your beliefs, even if you're standing alone. My why is to show others that they can go after anything they want- no matter what anyone says. Why are we placing these social constructs on everyone? DO YOU and be happy doing it!"
How did you get to where you are today? What steps did you take and what do you credit your success to? 
"I stayed true to myself. I always got back up, even when I was low- I fought to stand back up." 
What are your words to live by?
"Ahhhh so many. I think in life it is important we always ask 'why?' and I think the biggest words to live by are always do you." 
What is your biggest achievement to date?
"I have a lot. I think within my career, turning Pro, winning a national title after a year of having twins, and becoming a published author."
What practices do you take to minimise chemicals in your daily life? Is this something that is important to you?
"Really important. Again, the whole asking why thing - research everything you put in your body, in your kid's bodies and your family home. Research and know exactly where you stand. I only use natural cleaning products, toothpastes and makeup."
What is your favourite quote?
"Those that matter don't mind and those that mind don't matter." 
As always, we love chatting to Sophie Guidolin about everything from life, family, career and natural cosmetics. She has been using Lust Minerals products for three years now and as mentioned above will only ever use clean, natural products on herself, her family and in her home. Want to find out more from our powerhouse Sophie? You can find Soph on Instagram @sophie_guidolin
For more interviews and all things health, wellness and beauty check out our Instagram, Facebook Community & YouTube!