Is Sleep Essential for Skin Health?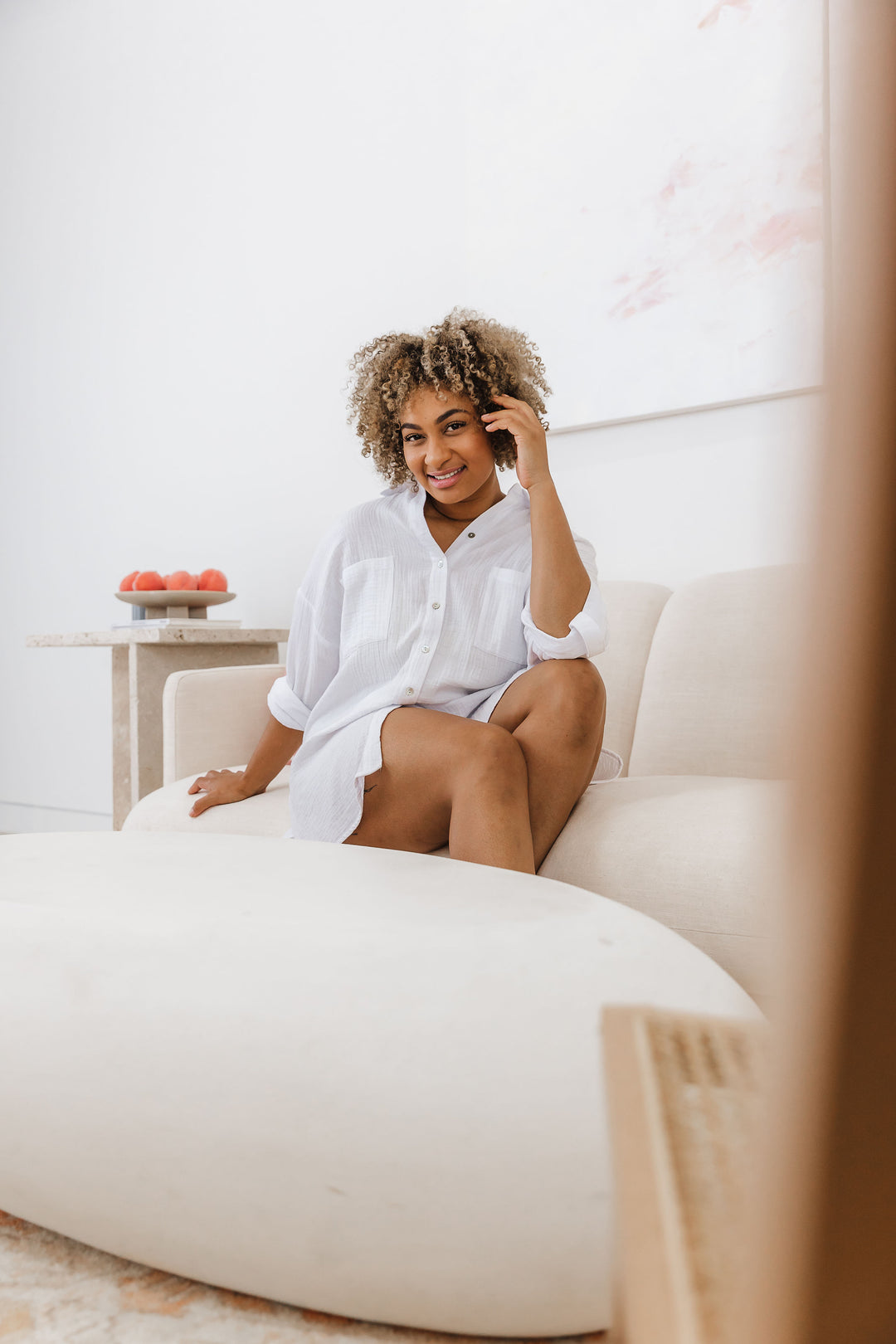 Short answer is yes! When it comes to our health, sleep can be just as important as removing your makeup at the end of the day. During the day our skin is hard at work protecting itself from light, pollutants and germs. While we are asleep our body does a lot of work for us, it repairs itself, recovers and detoxifies so that when we wake, our skin feels more rested and repaired. Our blood flow increases while we are asleep so this allows the skin to receive more oxygen and nutrients, which can help to improve its appearance. The increased blood flow also helps to flush out toxins that can eventually lead to breakouts. 
What other benefits are there you may ask? Keep reading below. 
Benefit 1 - Collagen 
Sleep is essential for your skin's health due to its relationship with collagen. While you're asleep your skin makes new collagen. Collagen is the most abundant protein in our bodies and is vital for the health of not only our skin but our bones, joints, muscles, gut, nails & hair. One of the most incredible benefits of Collagen is that it prevents our skin from sagging, resulting in plump, youthful looking skin. 
Looking for an additional collagen boost? We recommend the Vegan Beauty Crystals - Watermelon by Lust Minerals as it not only promotes healthy skin but unlocks your overall health, with a delicious fruity taste. Packed full of 18 superfoods, Vitamin C and Pre + Probiotics to supercharge your immune system and overall health.Take charge of your skin by using this super nutrient formula designed to promote healthy skin and increased energy. Pair this with a healthy, balanced diet & a good sleep routine to maximise results.  
Benefit 2 - Optimise your skincare products 
At night time your skin can focus on repairing itself while you're asleep. With hours of uninterrupted sleep our blood flow increases, which can help your skin absorb the repairing active ingredients in your skin care products, so by the time you wake up, you will experience that healthy glow. 
Want to supercharge and maximise your nighttime skincare routine and enhance that morning glow? Try our Lust Minerals AHA Exfoliating Lotion. This lotion contains 18% AHA fruit acids + Vitamin B & Hyaluronic Acid; naturally active, potent, yet gentle ingredients that assist with skin hydration, reducing fine lines and offering a brighter, blemish-free complexion. The AHA Exfoliating Lotion was formulated as a multipurpose product to be used as both an overnight mask and a daily serum.This formulation will help to reveal a blemish-free, glowing complexion. If used as an overnight mask, this lotion will work wonders to decongest, break down dead skin, brighten skin tone and minimise infection.  
Benefit 3 - Environmental Break
Sun exposure, pollution and blue light are just some of the everyday elements that our skin is exposed to. At night time your skin is able to take a breather from UV damage, smog, rapid temperature changes and other environmental factors. Despite our best efforts, sun damage can change the way your skin looks and feels. That's why we recommend applying our Vitamin C Serum to also support in counteracting sun damage. This serum is designed to brighten skin complexion and improve skin firmness while offering both protective and corrective skin benefits. This serum is enriched with Kakadu Plum (Australian Native Superfood), Ascorbyl Palmitate (Vitamin C) to deeply calm, hydrate, brighten and repair the skin's complexion. Use morning and night for best results. 
Want to learn more about your skin with a free skin consultation? Click here to speak with one of our skin experts today.
Your journey to clear, healthy skin starts here. Shop Lust Minerals Skincare today. Be sure to follow us on Instagram so you don't miss out on all things clean beauty!
Want to join the clean beauty club? Click here to join our clean beauty community today. 
 Stay in touch with us 💛
Instagram: @lust__minerals 
Website: https://lustminerals.com.au/
*Disclaimer: Sleep is just one essential that can help maximise your skin's health. For more information on how to better take care of your skin, please reach out to one of our highly trained skin specialists to support you.