Introducing... The Reset Project! // 2023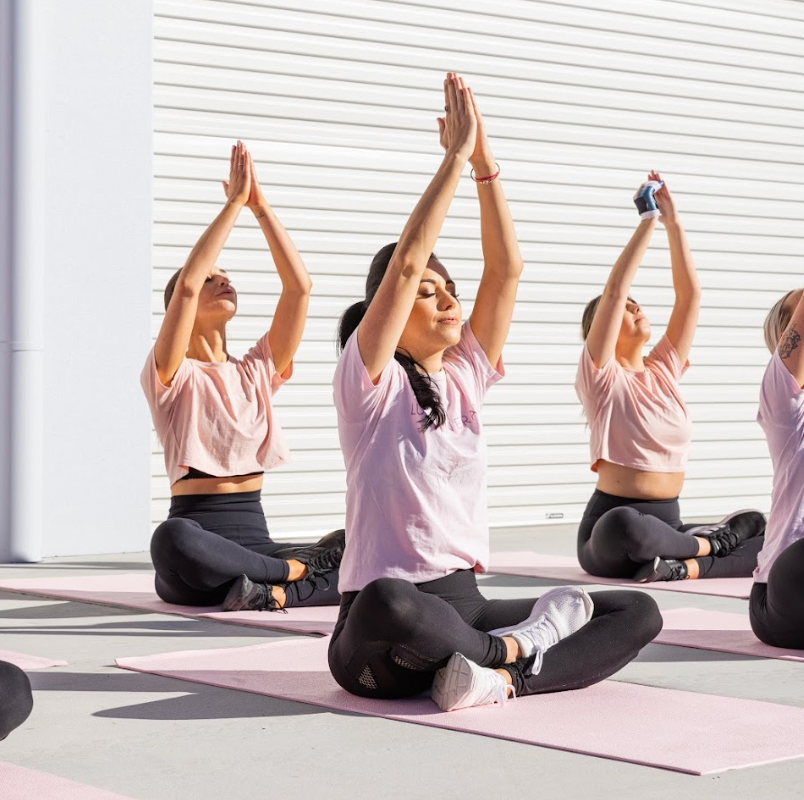 Ready to reset?
It's a brand new year, and what better way to kick it off than by resetting your old habits to set you up for ultimate success in the year ahead. 
With the right habits and systems in place, you can accomplish your goals and make long lasting, positive changes that will help you to achieve your dreams, just like our CEO & Founder, Stacey Hollands.
Lust Minerals CEO & Founder, Stacey Hollands is an award-winning entrepreneur in the beauty and wellness space, and she is a woman with a strong vision. 
With her vision and entrepreneurial spirit, she has been showing the world what an empowered woman can do in business, motherhood, and life in general.
Through Lust Minerals, she has shown that everyone deserves to feel empowered and successful in all aspects of their life.
Stacey is "so passionate about helping people all over the world and educating them to be the best version of themselves". She's on a mission to inspire and empower women through education and community building.
Staying true to its mission, Lust Minerals is creating an accessible space for women to take back control of their beauty, health, and well-being. 
Just launched on January 1st,  Lust Minerals is hosting a series of holistic wellness activities to help you reset your habits and to help you find clarity, purpose and fulfilment for 2023. 
Let's face it, in life we don't get a do-over so now is the time to live it. 
The Reset Project 
The Reset Project is a month-long series that will help you to RESET YOUR HABITS, DESIGN YOUR DREAM LIFE, and TAKE CONTROL OF YOUR HEALTH AND WELL-BEING.
With Australia's favourite influencers as guest speakers, daily activities, and exclusive access to clean beauty products, you'll have everything you need to unleash your best self yet.
Learn from Australia's favourite influencers, award-winning entrepreneurs, master NLP practitioner, holistic health and breathwork coach, and health and well-being enthusiasts who are well-recognised in their respective fields as they share their secrets about all things health & wellness. They will share their top tips and tricks to make meaningful changes to bring your life to greater heights this 2023.
In this program, you'll discover the power of
Goal-setting

Core values and belief systems

Journaling

Affirmations

Breath-work

Self-love

Clean lifestyle

Manifestation

PLUS so much more! 
We will also be holding an in person event with Australia's leading self development movement, Cool2BeConscious. To find out more and to purchase tickets, click here! 
Did we mention that you will also get a chance to TAKE HOME A WELLNESS PACKAGE just by participating in our activities?
When you join The Reset Project 2023, you'll get a chance to WIN A WELLNESS HAMPER PACK from the following brands:
Naked Harvest

- $200 voucher

Rise & Conque

r - $200 voucher

Nichola Laye

- 1 on 1 breath-work or coaching experience

Steph Pase Planner

- 2023 Planner

Lust Minerals

- $250 voucher

Sophie

- 1x Find Your Purpose Online Course 2022 access
All you have to do is participate, and join our Clean Beauty Club here!  The more you participate, post, comment & tag us and mention the Project on any social platform, the more entries you accumulate! 
It's time to pursue your passions with renewed vigor, and that's exactly what we're doing with The Reset Project 2023.
Join Stacey and the Lust Minerals Team as they share their tips to reshift our focus on what matters most and set ourselves up for success in 2023. 
This is your opportunity to reset your habits and design the life of your dreams.
Are you ready to take the first step?
Don't wait any longer! If you're ready to take control of your life and build the habits you need to succeed, SIGN UP NOW.
Make sure you are following us on socials as all the segments will be posted to our IG! We will also be saving them all to our Instagram highlights for you to go back and to refer to. 
Together, we can make 2023 a transformative year, full of success and growth. Don't miss this journey. Let's all experience the power of a holistic reset. x
Your journey to clear, healthy skin starts here. Shop the Lust Minerals range today. Be sure to follow us on Instagram so you don't miss out on all things clean beauty!
Want to join the clean beauty club? Click here to join our clean beauty community today. 
Learn more about your skin with a skin consultation! Click here to speak with one of our skin experts today.
Stay in touch with us 💛
Instagram: @lust__minerals 
Website: https://lustminerals.com.au/
CEO & Founder Stacey Hollands:
@
stacehollands