INTERVIEWING THE CEO- STACEY HOLLANDS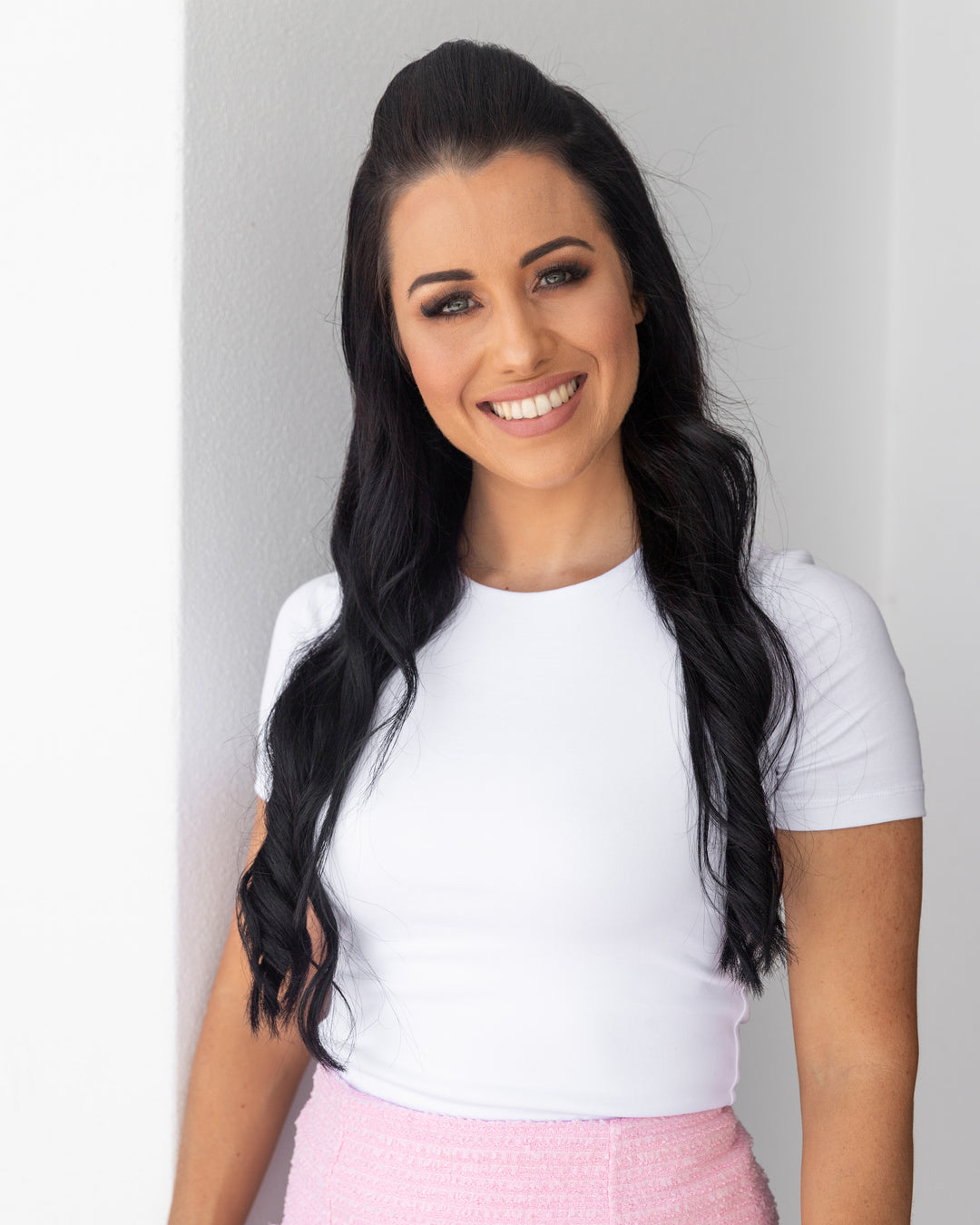 For nearly 8 years, Stacey Hollands has been changing the lives of women world wide by educating them on the importance of using cleaner alternative beauty products. 
Join us as we sit down with the boss babe herself to take a ride back through memory lane to see how she came to create Australia's now #1 Clean Beauty Brand... 
What was life like before you created Lust Minerals? What was your job? What were your current life goals before thinking about Lust? 
I worked in the Beauty Industry for 9 years before starting Lust Minerals. My last role involved working in my home salon 6 days a week, as well as traveling all over Australia selling and training clinics in IPL and Laser Machines. I had just married my beautiful husband James, and we had just purchased our home. I have always been someone who wanted to have control over my life and goals and to allow me to do that I wanted to create my own business where I could make a difference, grow the confidence of our customers and create a life I desired. 
What sparked the thought of "I am going to start my own business"?
I have never liked the thought of limited earning and limited opportunity to make a difference. I wanted to be different to those around me, I wanted to create something that made a difference, had a purpose and that I was passionate about. Being in the beauty industry really made me want to help women to love and feel confident in the skin they are in. I had so many women come to me asking for help with breakouts, congestion, aging, you name it. 
After my Father was diagnosed with Cancer, I spent so long researching for a miracle cure for him and this led me to finding out about the harmful effects that chemicals and toxins that we are being exposed to on a daily basis had on our skin and overall health. After he passed, I made it my mission to decrease the amount of chemicals that myself and my family were being exposed to. One thing I found it really hard to get my hands on was high performing, affordable, clean beauty products. There was clearly a huge gap in the market and therefore, I combined my passion for helping women and for living a cleaner alternative lifestyle and the idea for Lust was born.
 What challenges did you face starting Lust? What fears did you have as a pre-business owner? 
The list could honestly be endless, however I have always tried to look at challenges as an opportunity to grow, and whenever things got hard, I would try to think to myself "what is this teaching me?" It is like when you start anything new in life, initially you are always going to have a lot of fears and doubts. I questioned if people would buy it. I was up against some big brands and I felt like a very small fish in a massive sea. However the two things that I never lacked were my passion and mindset and they are a huge reason why Lust is where it is today. I backed myself - I believed I was going to succeed and make a difference and therefore I didn't let any challenge or fears hold me back from this. 
In 2014 when Lust was founded, where was Lust operating? How many did you have on your team? 
Lust was born with myself, my husband James and I onboarded my sister in law Michelle very early on. She had a great deal of success in helping me grow out the trade side of things, so her help really supported my vision because Lust was born with the idea in mind that we were going to stock our products in salons. We soon realized we needed to move to an ecommerce timeline to allow us to truly grow. 
How many roles did you fill before deciding to bring on your first team member? 
Personally I filled every role possible. From designer to creator to communication to sales to website to images - absolutely every role you could need when starting a business, I was all over. I onboarded my assistant for the sales early on and within a few years we had over 10 staff. Now we have the most incredible team of 23 plus our mentors and coaches. 
What is your biggest motivator? 
I am so passionate about helping people all over the world and educating them to be the best version of themselves. We get so many messages from women thanking us for helping them with their skin issues and for giving them their confidence back and it truly warms my heart. If I can continue to change people's lives through educating them and inspiring them to live a cleaner lifestyle, then my cup is full and I know I am in the right place. 
What are you most proud of with Lust so far?
The success of Lust Minerals in such a short amount of time is something I am beyond proud of. Our team is growing every single day. With now over 22 employees and more roles available for onboarding, I truly feel so blessed to come to work every single day. I'm so proud of the amount of awareness we continue to share every single day and the amount of education we continue to produce. 
Where do you see Lust going in the next 5 years? 
I have so many BIG plans for Lust Minerals within the next 5 years, so honestly this could change tomorrow. However, what is currently on the radar for us, is getting into one of the biggest retailers in AUS and taking Lust Minerals overseas to the US and to continue to aim high to educate, empower & inspire one million women worldwide about the importance of leading a cleaner lifestyle and empowering them to control to understand what they are putting onto their skin and into their bodies. 

Want to see more of what Stacey gets up to? Follow Stacey on Instagram. 
Join our Clean Beauty Club for exclusive tips & chats with the community.
Follow us on Instagram for more beauty/ health related tips.
Click here to shop our Mineral based products.
Click here to redeem a FREE virtual colour match.