8 Years of Lust Minerals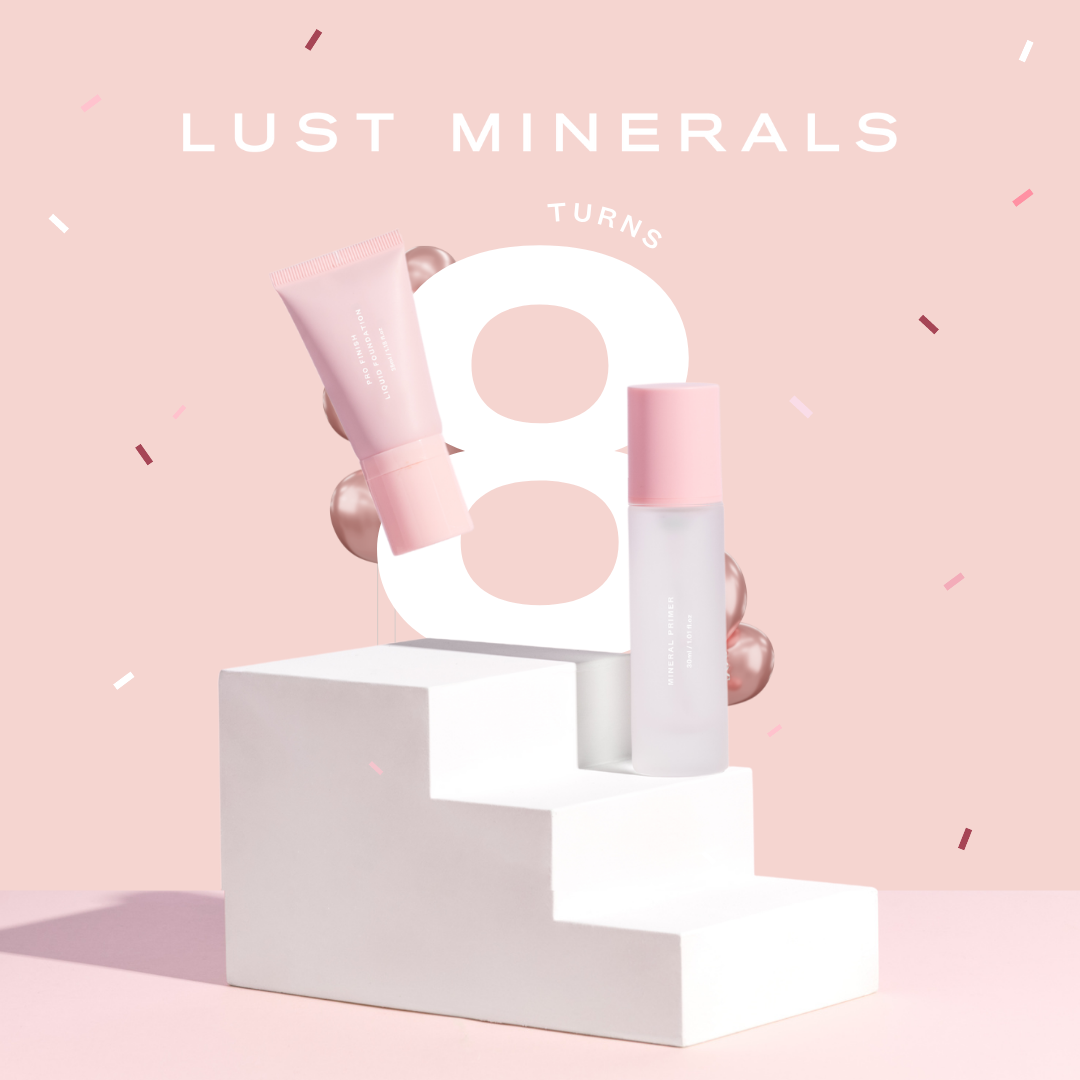 Something is coming… set your alarms for the 5th October!
Lust Minerals CEO & Founder, Stacey Hollands has been on a mission to introduce clean beauty to the lives of millions around the world.

Despite being recognised as a multi-award winner in the AusMumpreneur awards for two consecutive years, she has an unwavering commitment to transforming lives through sharing her vision to educate the world on clean beauty.
If you are new here, welcome to the Clean Beauty Club. You might be wondering what sets Lust Minerals apart from other beauty brands. What is unique about our award-winning products?
Ever since Lust Minerals started in 2014, we've been seeking and advocating for beauty that cares and empowers others to be the best versions of themselves - inside and out.
"My mission since founding Lust Minerals has been to help transform the skin of our customers through high-quality, high-performance clean beauty products that help us look and feel our best without sacrificing our health, animals, or the environment. You are the reason we do what we do" says Stacey.
Stacey continues, "As we approach our 8th birthday I can't help but feel instant gratitude for the love and support for every single person who has been a part of our incredible journey.
Lust Minerals started from one of the worst experiences in my life and seeing how far we have come gives me an overwhelming feeling of happiness. I could not be prouder of the incredible community we have made, the amazing lives we have changed and will continue to change and the amazing lives we are yet to touch. I thank you from the bottom of my heart – and I truly thank you for having trust and faith in Lust Minerals.
I promise to continue to love and care for your skin like my own and I cannot wait to show you what we have in store for you. This is honestly just the beginning for us. Lust Minerals was designed to bring awareness to not only cleaner beauty products but a clean lifestyle.
We are on a mission to educate, empower and inspire women to make the change and be the change.
We get one life. Our amazing Lust Team, our Ambassadors and our Community, THANK YOU. We are celebrating you today."
It's been an incredible journey so far. Lust Minerals has helped thousands of women find their own path to looking and feeling their best through clean beauty products that work just as well as their conventional counterparts but without any harmful ingredients.
And it's all thanks to those who believed and continuously support us until now. We couldn't do it without you.
To show our appreciation, we're giving away EXCITING PRIZES to celebrate our 8th birthday with you. That's right—we're giving away over $100,000 in PRIZES!
Don't miss out on your opportunity to win! Place an order now and PEEL TO REVEAL your prize.
Your journey to clear, healthy skin starts here. Shop Lust Minerals Skincare today. Be sure to follow us on Instagram so you don't miss out on all things clean beauty!
Want to join the Clean Beauty Club? Click here to join our clean beauty community today. 
Learn more about your skin with a skin consultation! Click here to speak with one of our skin experts today.
Unsure which shade to choose, reach out to our professional customer support team today and they can support you. support@lustminerals.com.au 
Stay in touch with us 💛
Instagram: @lust__minerals 
Website: https://lustminerals.com.au/