YOUR NEW GO-TO BEAUTY BLEND BY LUST MINERALS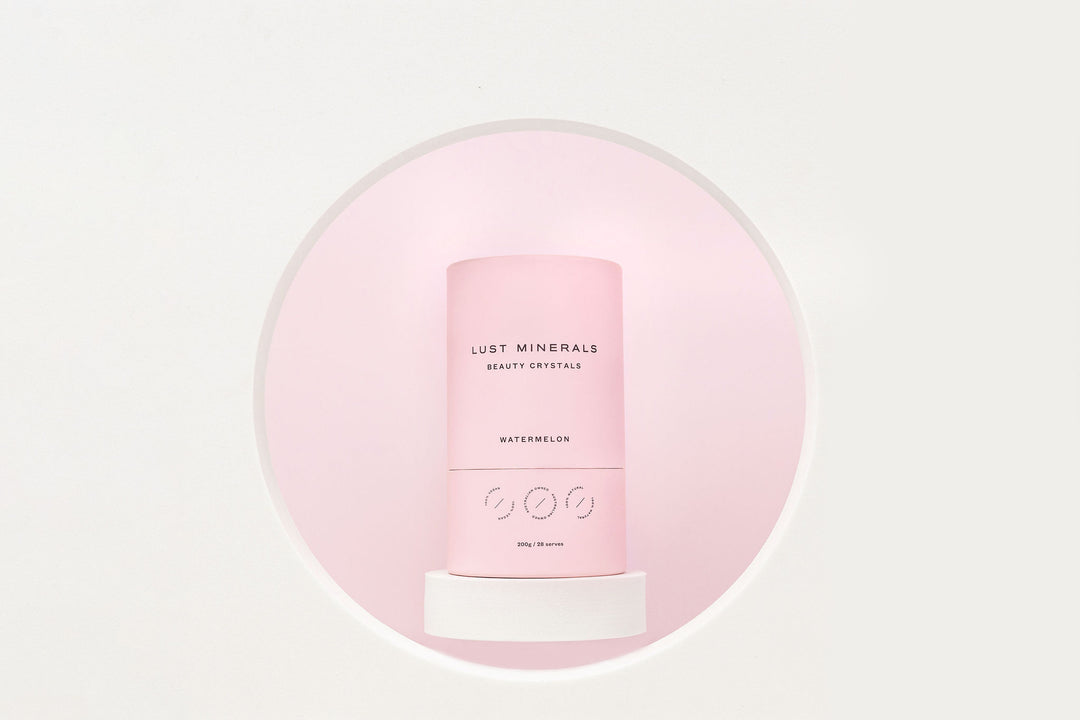 Lust Minerals BRAND NEW Beauty Crystals with vegan collagen booster vitamin c, zinc and pre & probiotics, have now hit the market and they are quickly becoming Australia's most loved beauty supplement.
Our Beauty Crystals are all natural, vegan, cruelty free AND contain over 15 superfoods to not only nourish the skin but maintain overall immune and gut health by providing the micronutrients that otherwise may be lacking in our everyday diet. 
Lust Minerals CEO and Founder Stacey Hollands has formulated this all-round product that bridges the gap between a highly effective vegan collagen for skin health and a high performance gut and immune health supplement - meaning that you get a complete 3-in-1 product. 
Here's the rundown:
These Beauty Crystals combine the nutrients of over 15 powerful super fruits, superfoods, vitamins and minerals that are specifically formulated for skin, gut and immune health.
Contains 100% natural superfoods and vitamins

Australia's best tasting clean beauty crystals

No artificial flavours, colours or preservatives

Over 28 serves per 200g

Safe for pregnancy and is family friendly being 100% natural
Harness the power of Vitamin C to boost collagen formation and supercharge your immune system. We believe that adding vitamin C-rich foods and supplements to your diet is a really great way to boost the health of your hair, skin and nails. This essential nutrient helps to protect the body from free radical damage and also assist in the production of collagen which is the protein responsible for maintaining our skin elasticity and strength. 
The unique formula of our Beauty Crystals contains prebiotics and probiotics derived from Jerusalem Artichoke for a happy, healthy gut. 
For our skin, hair and nails to be strong and healthy, the microflora in our gut should be balanced, and both pre and probiotics play an integral part in this process. They literally nourish our gut with the goodness it needs to function optimally. 
The best part? Lust Minerals Beauty Crystals have an amazing watermelon flavour, contain no artificial sugar AND taste deliciously fruity. 
Add to your favourite smoothie, cold water or juice.