Why Should I Use Natural Deodorant?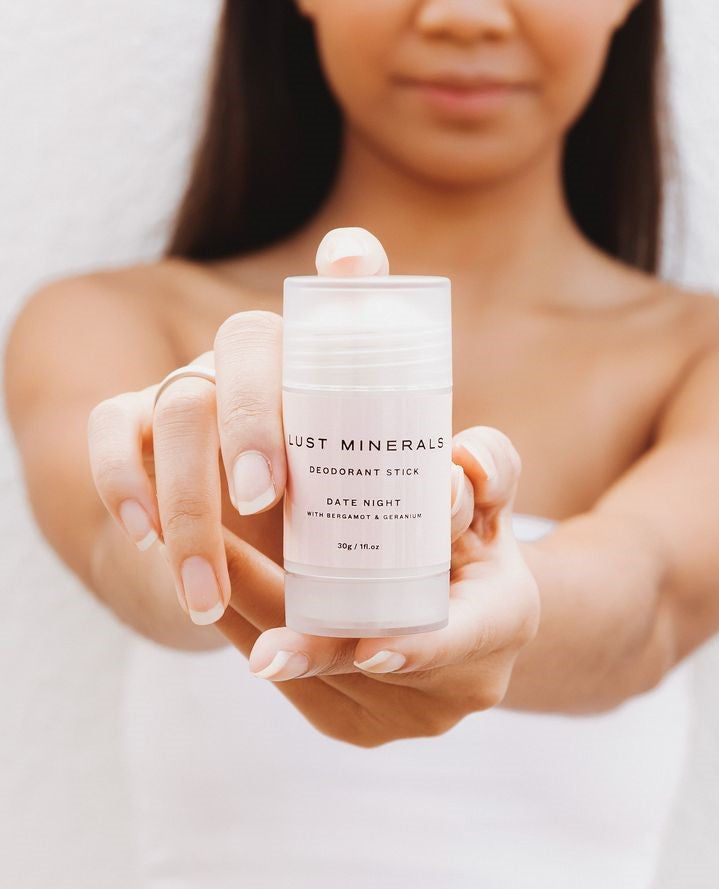 So you've made the switch to cleaner makeup and skincare, but what about deodorant? Do you know the adverse effects conventional deodorant has on the skin and the derived long-term implications? Antiperspirants block the pores to prevent your body from sweating naturally, keeping bad bacteria trapped in the body and not able to be released as it should. 
As much as people usually don't enjoy the feeling, sweating is your body's natural way of cooling itself and regulating your body temperature which we don't want to prevent as this is naturally stopping your body from overheating. Sweat is truly important for our overall health and keeping the body functioning optimally with its natural ability to rid itself of excess heat and harmful toxins.
"I'm really liking this product, other natural deodorants give me rashes and this one doesn't, which is fantastic. It smells nice and the scent lasts all day too. Great product will be getting more when the time comes" - Megan Z on Lust Minerals Citrus Stick Deodorant 
On another note, sweat is actually amazing for your skin as the water assists to hydrate the skin and minerals and salt are naturally exfoliating. It is such a beneficial switch to these cleaner, more natural beauty products that align with our bodies rather than working against them.
When switching from a conventional antiperspirant, it usually takes our body two weeks to detox from the aluminium. This means that you may not feel a natural deodorant is working for you but after sticking with it for three to four weeks, your body readjusts leaving you feeling and smelling better than ever. Not to mention you won't have to worry about the harmful effects of exposing your underarms to toxins daily. During the detox process, increasing your water intake can help dramatically with this.
We know making the switch to a cleaner alternative can be confusing sometimes, but we want to make the transition as easy as possible for you!

Our skin specialists are readily available to answer all your skin questions here. Alternatively send us a DM on Instagram!