What's Your Skin Type? Choosing Products to Suit You!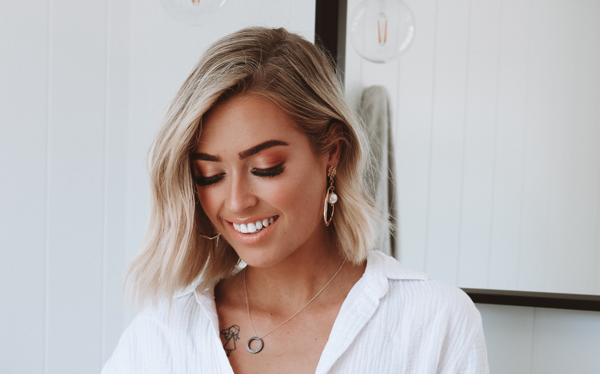 I LOVE this week's topic! It can make such a huge difference when shopping for makeup and choosing the products best suited to you.
What am I talking about? Well babes, it is Skin Types of course!
Not all products will suit your skin or your lifestyle, which may explain any problems or frustrations that you are having with your current makeup.
It's one of those things that can be easily forgotten when it comes to choosing our makeup products, especially our base products - which includes your Primer, Foundation and Setting Powder.
Knowing your skin type is the most important factor in deciding which Base Makeup products you should be choosing. It can, in fact, be the difference between you loving everything about your foundation and how your base products sit, feel, look and even the way they last. This rule is across the board, not just related to Mineral Makeup - Not every product that a makeup company brings out will be the same on you as it is on your bestie.

At this point you may be thinking whaaaaaaat, surely this can't all be true! But if you have ever worked hard at getting that blend right and still in an hour's time had your foundation start to seperate in places and come off in others or you just don't love the overall finish or the way it's sitting on your face then perhaps the products you've chosen were not quite right for your skin type.
So, the very first part of choosing your makeup products is determining your skin type. Then comes the fun of experimenting, playing and finding the techniques that work for you (Basically, you do you girl!).
What is my Skin Type?
If knowing your skin type is so important, grab a mirror and let's find out!
Combination / Oily - Enlarged pores, shiny appearance.
Dry - Skin feels tight, rough and may have patches of flaky skin. Can be sensitive.
Normal - Evenly balanced. Can get 'shiny'  through the T-Zone sometimes, but overall you don't experience dryness or excessive oil.
Breakout Prone - White and black heads, irritated skin, red, enlarged pores.
What products suit your skin?
We have now made choosing your correct base products super easy for you with our brand new product bundles. Each bundle has been carefully created to suit all 4 basic skin types, with options for you to customize the makeup towards your personal preferences.
Whoop whoop!! You are now 1 step closer to that long lasting, GORGEOUS base you have been wishing for.

We are always more than happy to help!
If you need any assistance choosing your perfect shade please DM our Lust team on Social Media or email support@lustminerals.com.au