What is The Clean Girl Aesthetic? (And How to Achieve It)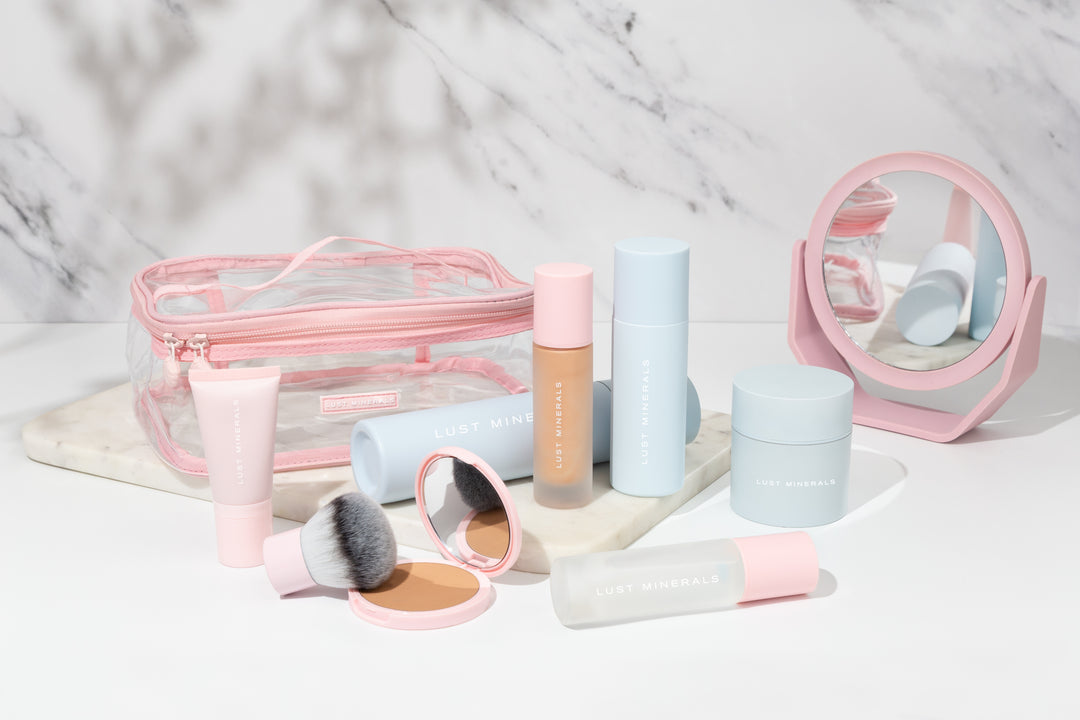 From "that girl" to "clean girl". Tiktok has once again created another beauty trend, or should we say – a LIFESTYLE.
If you're wondering what it takes to achieve the clean girl look, we've got you! Read on as we reveal the secrets to achieving this aspirational beauty trend.
You might have seen the "clean girl" trend all over the internet with all the gorgeous women with clear skin making it seem like it is an elusive beauty standard.
If you are also curious if this "clean girl look" would still be achievable even for those with acne-prone skin, then stay with us because we will reveal the clean, results-focused, and nourishing beauty products that can help you achieve this look.
So, let's jump right into it.
What is a clean girl aesthetic?
The clean girl look has been the hottest trend this season – and it's no surprise why, as it is simple and classy! It is essentially your "I'm effortlessly gorgeous" look that was popularised by models and influencers like Kendall Jenner, Hailey Beiber, and Selena Gomez, to name a few.
A "clean girl'' is someone who most women aspire to be - cool, calm, and put together. Her makeup is effortless but still looks great, her outfit is simple yet stylish, and her hair is always in place.
How to Become a Clean Girl?
The clean girl trend rose from the minimalist aesthetic and lifestyle trend. A clean girl is also associated with clean beauty. That cool, calm, and collected persona that is free from toxicity inside out which can be achieved with a clean lifestyle. By clean we mean by being intentional with everything you put in and on your body.
The Clean Girl Look
It consists of a slicked-back bun, no-makeup makeup, a fresh scent, and easy-to-wear style staples.
Here are some clean beauty products that can help you achieve the clean girl look:
Skincare
We know you're busy and you're always looking for ways to make your skincare routine a little faster and easier—but never at the expense of your skin's health.
So, we thought of sharing simple and effective skincare products for your everyday routine.
Superfood Gel Cleanser
Our Superfood Gel Cleanser is packed with superfoods such as Parsley, Green Tea, Wheatgrass, and Alfalfa that are designed to nourish your skin. And the best part? It's free from all the nasties you wouldn't want to put on your skin such as parabens, sulfates, phthalates, and the like.
Probiotic Moisturiser
Next is our Probiotic Moisturiser which is enriched with Agave Nectar, Rose Hip, Aloe Vera, Tasmanian Blue Gum, and Lactobacillus that delivers healthy bacteria to the skin to clean up the bad bacteria that sits on the skin's surface that causes congestion and breakouts.
Its hyaluronic acid-infused, zinc-based SPF50+ formula helps to instantly hydrate skin and provide long-lasting sun protection. This is the perfect product for healthy, glowing skin - all year round.
Hair
The key here is to make sure there are no stray hairs—and if there are, they're intentional. If there's an inch worth of flyaways in the front, that's okay, too—you've just got to make sure they're styled and not just flopping around on your forehead.
How to do the clean girl hairstyle?
You'll be needing ponytails, hair pins, a fine-toothed comb, and our Mineral Brow Gel or Stick Deodorant to keep the stray hairs at bay and make your hair look cleaner and more polished. Okay, we know that this may be shocking to hear but don't worry because our Stick Deodorant is clean and made with natural ingredients. Not to mention it smells great, too. The sodium bicarbonate in our clean deodorant will control the greasiness of your hair while keeping it sleek and smelling fresh all day long.
Makeup
Start by applying our Mineral Primer for smoother, flawless, and long-wearing base makeup. Then apply our best-selling Pro Finish Liquid Foundation and set it with our Mineral Loose Powder Foundation for an airbrushed look.
Next, add warmth and dimension to the whole look by applying our Pressed Bronzer on your eyelids, sides of your face along your temples and jawline. For your eye makeup, you just have to make your eyes look fresh with our Mineral Mascara, then use our Mineral Brow Gel to fluff and set your brows. Finish the look with a swipe of our Clean Lip Gloss to make your lips more plump and luscious. Voila! There you have it. You only need 5 minutes to nail that "Clean Girl Makeup Look".
Your journey to clear, healthy skin starts here. Shop Lust Minerals Skincare today. Be sure to follow us on Instagram so you don't miss out on all things clean beauty!
Want to join the clean beauty club? Click here to join our clean beauty community today. 
Learn more about your skin with a skin consultation! Click here to speak with one of our skin experts today.
Unsure which shade to choose, reach out to our professional customer support team today and they can support you. support@lustminerals.com.au 
Stay in touch with us 💛
Instagram: @lust__minerals 
Website: https://lustminerals.com.au/