What is the best brush to use with mineral makeup?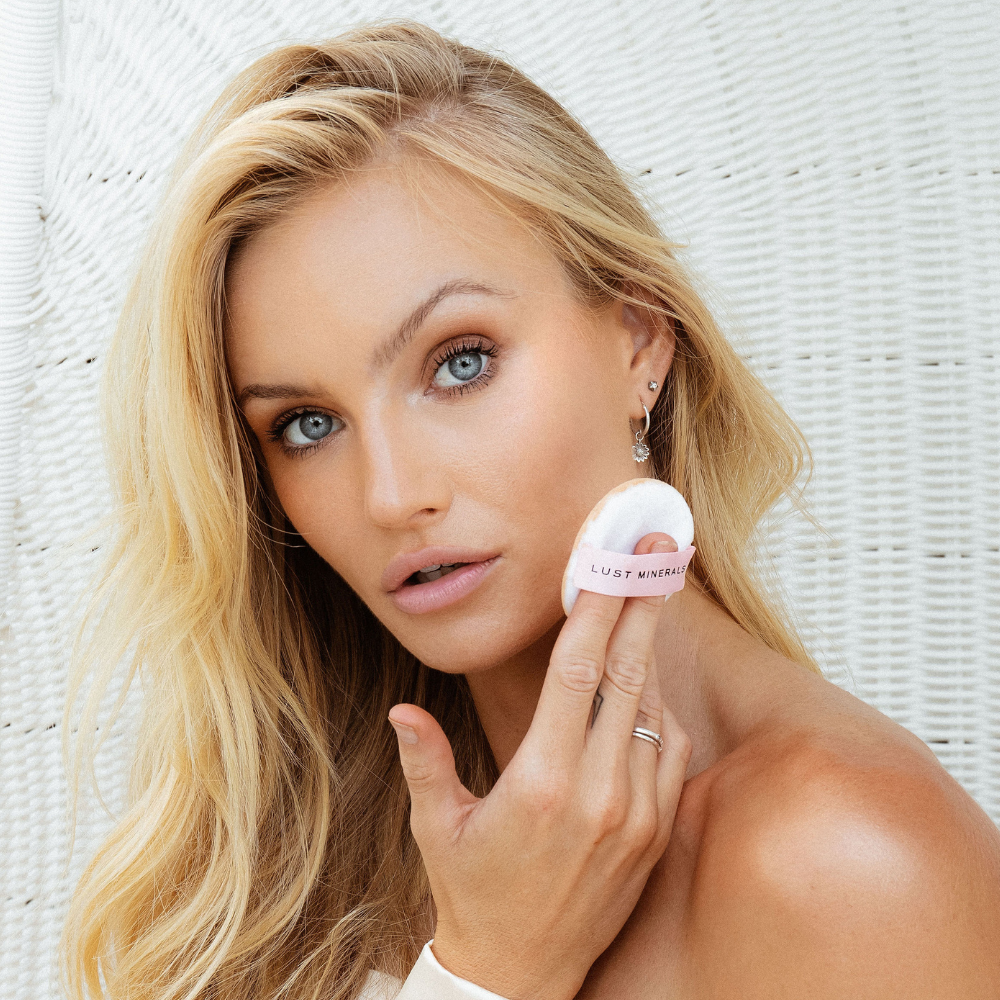 Feeling overwhelmed with which brushes to use with which product? I get it girl... Especially when there are so many shapes and sizes to choose from, it can feel like a good lucky dip, adult addition. 
Let's strip it back and turn you into a brush choosing pro..
Our dense kabuki brush is a master at breaking down your mineral foundation powders due to the dense fibers within the brush. The short handle makes for easy control of the brush and where you are placing your product a breeze. 
It ensures you are using enough pressure to really ensure the minerals break down which will then allow them to warm and bind to the natural oils of your skin and aren't left sitting on the surface of your skin. (if the minerals aren't blended and warmed correctly they will sit on the surface of your skin and look dry) 
After all we are wanting to create a perfectly blended base and of course leaving you with sweat resistance perfection.
If you are a lover of applying your liquid foundations with a brush, then our
Round Blending Brush
is the one for you babe. Its high quality synthetic bristles make for an easy application that doesn't soak up all products and allows for a seamless finish. 
Chiseling those cheekbones and bringing that bronzed vibe to your base has never been so easy with our Tapered
Contour brush.
Due to the point this fabulous brush comes to, it means getting your product into the correct place is a breeze. Its soft bristles means blending out your product and avoiding those harsh lines won't be a problem. You will soon see why, it's a must have in your brush makeup collection.
The key when contouring and bronzing is all the pressure and how much product we apply. Keeping your hand soft and light and using a small amount of product to begin with and building it up to our required depth is the recipe for a flawless finish 
Choosing the right Tools = achieving a flawless base with ease 
Lastly, we have the airbrush, flawless liquid foundation must have
……Our Pro Blender sponge.
Designed for an airbrush finish, that keeps your foundation seamlessly blended with ease. The key to this tool is to use it DAMP. This also helps keep the hydration level when applying your foundation tactic. Use the flatish side to bounce your product in, using pressing motions. The pointy side is perfect for under your eye area or in those cheeky spots that can be a little harder to get to. 
Cleaning your pro blender sponge after each is a must. This will also help in keeping your sponge fresh for longer. The best way to clean them is to use a natural bar of soap and gently rub your sponge along it and run under a tap until the water is clear. Leave out to dry to avoid any bacteria build up.
Brush Cleaning time:
Firstly between uses we recommend using our brush cleanser. 
When using our brush cleanser we find it best to spritz a tissue and gentle swirl brush into the tissue to remove any makeup. 
Every 2 weeks we suggest giving all your brushes a really good clean with water. The best way to do his is to lightly wet your brush with warm water, then grab a bottle of natural baby shampoo, squeeze a small amount into the palm of your hand, then swirl your brush into the shampoo and lather, to ensure the shampoo is breaking down all the built up product. Run under the tap and repeat until water runs clear. Ensure you try not to get any water into the handle of your brushes. 
When drying you want to make sure your brush is upside down and on a slight lean to avoid any water getting into the base of your brush. It may take 6-12 hours to dry, so make sure you allow enough time. 
* It is best to deep clean this brush regularly to ensure a perfect application and to avoid any nasty breakout causing bacteria.*
If you are unsure which products and tools are best suited for your skin please email us here.