VITAMIN B VS VITAMIN C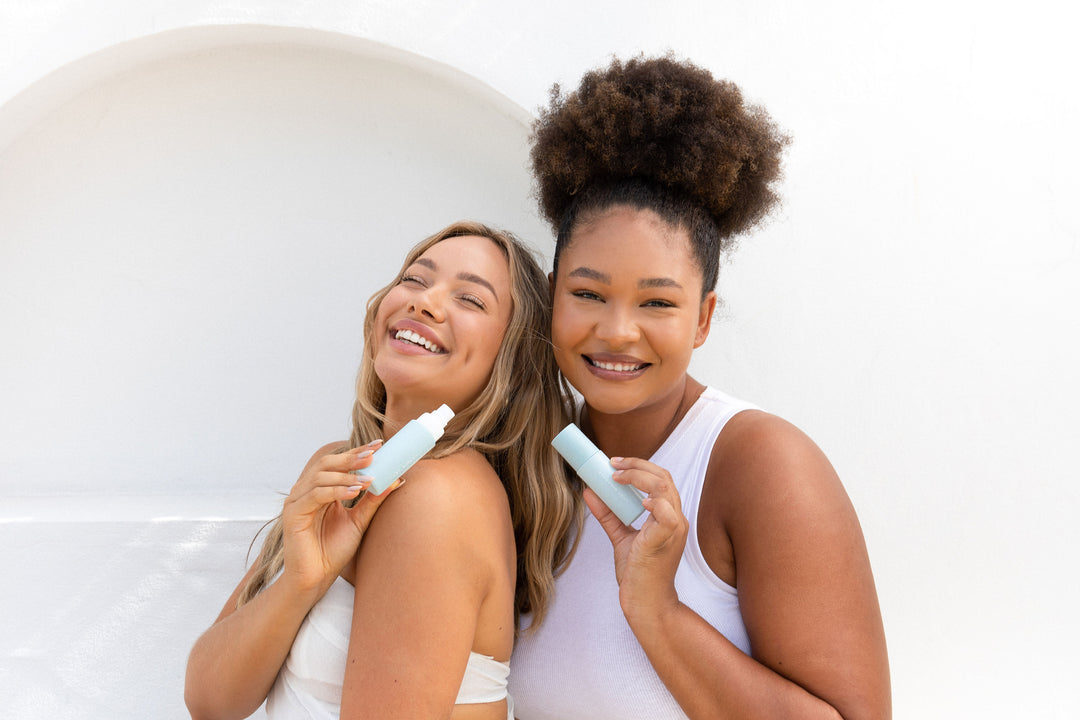 Common questions asked about our serums...
What does a Vitamin B Serum and a Vitamin C Serum do for your skin?
How do you know which serum to use?
Do you use both serums or one?
When do you apply the Vitamin B & Vitamin C Serum? 
We are here to give you the answers you are looking for.
Both Vitamin B Serum and Vitamin C Serum will greatly benefit your skincare routine. Think of Vitamin B to aid in your healing and Vitamin C to aid in your brightening. 
What is the Lust Minerals Vitamin B Serum? 
There are two main forms of Vitamin B found in skincare (B3: niacinamide and B5: panthenol).  To go into more detail niacinamide is your skin all-rounder. It has been shown to balance excess oil, improve skin hydration, calm and soothe the skin and also has the ability to boost skin luminosity and evenness. Whilst vitamin B5 is specifically designed to be a healing and soothing vitamin. It can also help with skin regeneration.
Our Vitamin B Serum contains both B3 and B5 along with other natural ingredients designed to aid in brightening skin tone, promoting skin elasticity and decreasing redness to reveal smooth, calm skin.
Vitamin B3 (Niacinamide): designed to assist in treating discolouration, promoting skin elasticity, decreases redness and blotchiness

Vitamin B5: Designed to keep skin soft and smooth

Kakadu Plum Extract: Designed to slow aging and offer skin antioxidants. Contains high levels of Vitamin C for brightening the skin

Quandong Extract: Powerful skin antioxidant

Resveratrol: Designed to slow aging. Improves overall appearance of skin
When should I use the Vitamin B?
Our Vitamin B Serum can be used anytime and as often as needed (our Vitamin B contains both Vitamin B3 and Vitamin B5). Ideally we suggest using morning and night under your moisturiser. 
How do you use Vitamin B Serum?
After cleansing your skin with our Lust cleanser, apply Vitamin B Serum over Hyaluronic Acid Serum and follow with moisturiser or face oil. SPF is suggested daily.
Who should use Vitamin B Serum?
Anyone that needs a skin booster for all round hydration and a soothed complexion. Those looking for slowing the sides of ageing and when redness is present. 
What is the Lust Minerals Vitamin C Serum? 
This Vitamin C serum is designed to brighten skin complexion and improve skin firmness. Our Vitamin C Serum contains Ascorbic acid which is the pure form of vitamin C and it is another hero ingredient due to its skin benefits when applied consistently. It is known for its ability to increase plumpness in the skin due to its role in collagen synthesis as well as acts as a potent water soluble antioxidant. This means it designed to assist with protecting the skin from some of the free-radicals we are naturally exposed to daily. 
Enriched with Aloe Vera, Kakadu Plum (Australian native superfood) and Lilli Pilli

Contains L Ascorbic Acid (Vitamin C) a powerful antioxidant
When should you use Vitamin C Serum?
You can use the Lust Minerals Vitamin C anytime, but you will get the most out of it if used in your morning routine and night time routine. This allows the Vitamin C to help counteract daily aggressors such as pollution. 
How do you use Vitamin C Serum?
Cleanse skin with Lust Cleanser, apply Hyaluronic Acid Serum, Vitamin B Serum and Vitamin C Serum. Follow with the Rejuvenation Oil and Lust Moisturiser.
Who should use Vitamin C?
Anyone that is wishing to implement an anti-oxidant in their routine and looking to increase skin plumpness and radiance. Those who are looking to brighten skin complexion. 
The reason we decided to separate these two serums opposed to having both Vitamin B and C in the one serum is to ensure we can offer your skin the best possible results. Having separate formulas means a more highly concentrated product, therefore greater results. 
When you master your skincare routine your skin will reap the benefits and it's most definitely a worthy investment. 
Not sure what you should be using for your skin type, lifestyle and environment? Our highly trained skin consultants are here to help you with our free online skin consultations.
Follow us on Instagram for more beauty/ health related tips.
Click here to shop our Mineral based products.
Click here to redeem a FREE virtual colour match.