Unveil The Secret to Radiant Eyes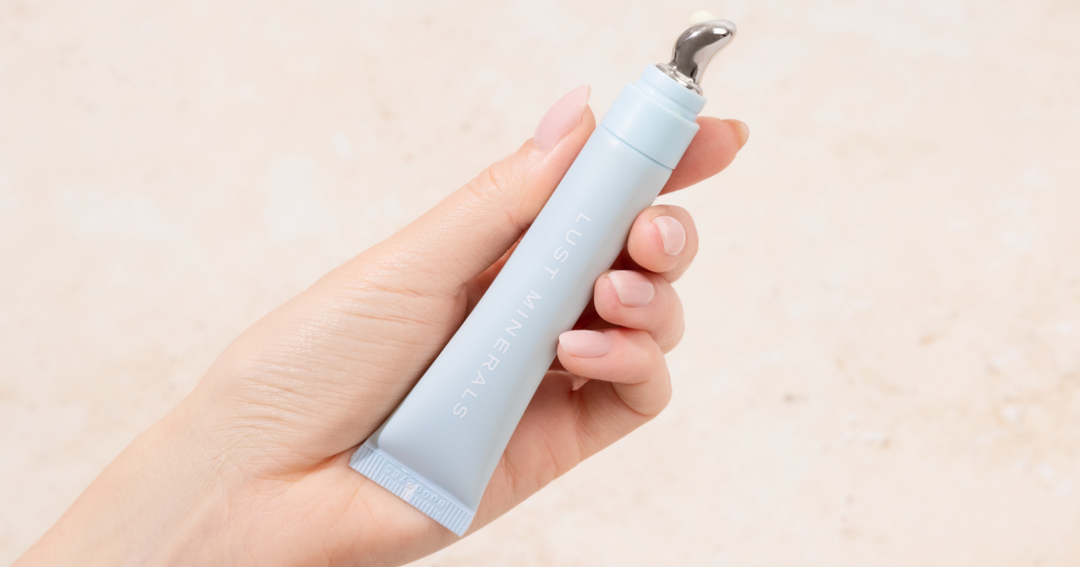 Let's turn our attention to a cult favourite, the Lust Minerals Rejuvenation Eye Cream. The product known for helping to fake a good night's sleep! With a whopping 40,000-person waitlist, and with one sold every minute on launch day, it's no secret that our community are going crazy for it! Discover for yourself how this luxurious, velvet-like formula can transform your eyes. 
Warning - product may cause addiction. 
"My hubby got caught red-handed trying it!" - Jordana 
The Key 🗝️
Our Rejuvenation Eye Cream is formulated using patented ingredients supported by compelling research. These studies validate the powerful effects of Juveneye CLR 3% - a strong patented ingredient effectively reducing the formation and appearance of dark circles and puffiness, whilst improving the overall health and elasticity of the skin around and under the eye area. 
"I've noticed less puffiness throughout the day" - Charlotte, a 35-year-old-mum-of-two, says that using the cream has been a game changer. 
Core Benefits 🙌
Promotes Youthful, Bright Eyes
With the help of Juveneye CLR 3%, this patented ingredient assists with skin lightening and skin regeneration. Designed to help you achieve youthful, bright eyes. 
"I feel I look more alive"  - Eleanor Katelaris
Reduces The Appearance of Fine Lines and Wrinkles 
Coffee Extract 0.5% helps to boost collagen production, helping to reduce the appearance of fine lines and wrinkles. This ingredient also assists with boosting skin circulation, helping you to look and feel your best. 
Plumps and Firms
Pumpkin Seed Oil 2.5% contains high Vitamin C content that helps to promote collagen production and retain skin elasticity. The natural nutrients, particularly zinc and Vitamin C, assist with firming and tightening the skin. 
Brightens Skin Revealing a Healthy Glow 
Bearberry Extract 0.5% and Strawberry Stem Culture 0.5% are two natural, skin-brightening ingredients that help to reduce dullness, encouraging a healthy, radiant glow. 
Provides Deep Hydration
We have incorporated Saccharide Isomerate 1%, a moisturising active that helps to maintain the skin's natural moisture barrier, alongside, Red Raspberry Seed Oil 2% which supports in maintaining youthful, plump skin. 
See For Yourself… 
We asked our Clean Beauty Community to be a part of a case study. After just four weeks, this dream-like formula achieved the following, real results. ⬇️
 Application 
Cleanse your skin, squeeze a small amount of product from the tube, and gently massage into the eye area in an outward motion using the cooling tip to help promote lymphatic drainage. Repeat this 4-5 times. Press in any excess product using the ring finger. Follow with moisturiser. Use in the morning and evening for best results. 
The Lust Minerals Rejuvenation Eye Cream is pregnancy and breastfeeding-safe. ✅
Let your eyes come alive with our Rejuvenation Eye Cream. 
AS SEEN IN KID SPOT - Read now.