Thinking About Making The Switch To Natural Deodorant? Here's Everything You Need To Know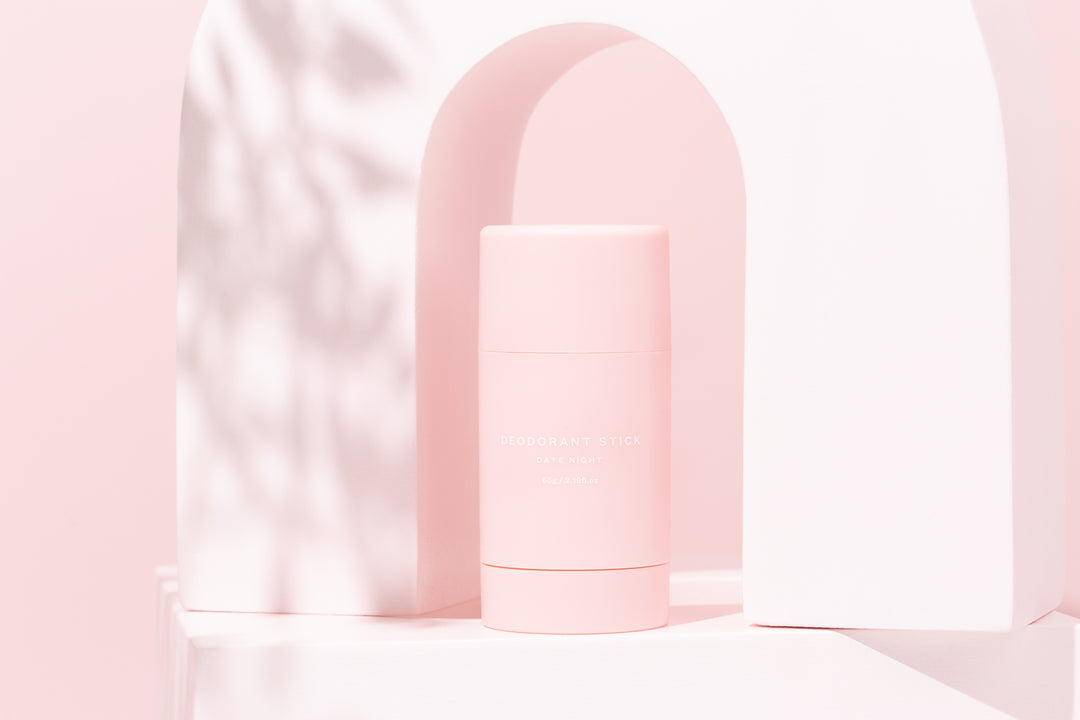 Do you experience skin irritation around your underarms? Do you suffer from asthma? If these are concerns that you face when shopping for a new deodorant, we've got you covered.

The Lust Minerals team are here to show you all the good things you can find within Lust Minerals Natural Deodorant skincare range! You can say goodbye to all nasty ingredients and hello to our deodorant range that offers only the best natural ingredients that are gentle on the skin. Suitable for all skin types including sensitive skin - what else could you want in a natural deodorant?
Keeping in mind that making the switch from general deodorant to natural deodorant can have an effect on your body. Some people may find that their body goes through a 'detox phase', meaning that during the first few applications of the Lust Minerals Natural Deodorant, you may experience irregular odour, but there is nothing to worry about. Increased water can help to flush out any toxic after using conventional deodorant! Your body will naturally adjust to the change of product overtime and then you will be good to go for every season of the year!
The Lust Minerals Natural Deodorant is also perfect to use during the summer months throughout the year as it offers your skin a gentle and nourishing formulation. It may seem silly to use a gentle deodorant, but the summer season can lead to oily and sun-damaged skin, whether that is your underarms or legs. This is why making the switch to the Lust Minerals Natural Deodorant will be super beneficial in the long run. Nourished, smooth, and fresh-smelling underarms are what we are chasing! If you're curious to find out more, keep reading below. We dive deeper into all the things we love about natural deodorant!
Natural Ingredients…
Lust Minerals Natural Deodorant is exactly what it says it is - natural. If you have ever been unsure about making the swap from a synthetic deodorant to natural deodorant, this will be your sign to make the swap – ASAP. You will find that this product is designed to nourish and moisturise the skin whilst controlling odour. It is made from all naturally derived ingredients, ensuring that the formula is free from aluminium, parabens, and sulphates.
Designed For all Skin Types… 
One thing that we absolutely LOVE about Lust Minerals Natural Deodorant range is that it is a long-lasting, natural, and moisturising formulation. As this is made with all natural ingredients, it is a product that is perfect for every type of skin, including sensitive. Whether you have oily, normal, or dry skin, your underarms will love Lust Minerals Natural Deodorant! You can now ditch the synthetic aerosols and invest in a soothing and easy-to-apply, roll on deodorant. Who said keeping your underarms fresh and healthy would be difficult? Your hygiene care has just been made a whole lot easier with Lust Minerals roll on natural deodorant. You will get the best of both worlds with this product as it comes in two different scents; citrus sorbet, or date night. Your underarms will be nourished and smelling as fresh as ever with this natural deodorant in your cupboard.  
The ultimate skincare product…
Lust Minerals Natural Deodorant is a must-have in your beauty arsenal. Making the switch to a natural product is not only more beneficial for your skin on the outside, but for the inside as well. You will feel fresh and more confident than ever after using the Lust Minerals Natural Deodorant on the daily! Remember, using less is more when it comes to this Lust Minerals Natural Deodorant. Complete your skincare regime with our Basics Skincare Bundle, where you can get a taste of our other natural products, including moisturisers and cleansers. It's like a gift for your skin, every single day! 
Our purpose is to empower you and women worldwide to explore clean beauty and mineral-based products for your skin. Without any harmful ingredients in the way, we know that you will be on the right track to healthy skin in no time. Add Lust Minerals Natural Deodorant to your skincare routine and watch how quickly the changes start to show. This product will be a total game-changer to your daily beauty routine.
Your journey to clear, healthy skin starts here. Shop Lust Minerals Natural Deodorant today. Be sure to follow us on Instagram so you don't miss out on all things clean beauty!
Want to join the clean beauty club? Click here to join our clean beauty community today. 
Learn more about your skin with a skin consultation! Click here to speak with one of our skin experts today.