The Best Clean Skincare & Non-Toxic Self Care Products for Men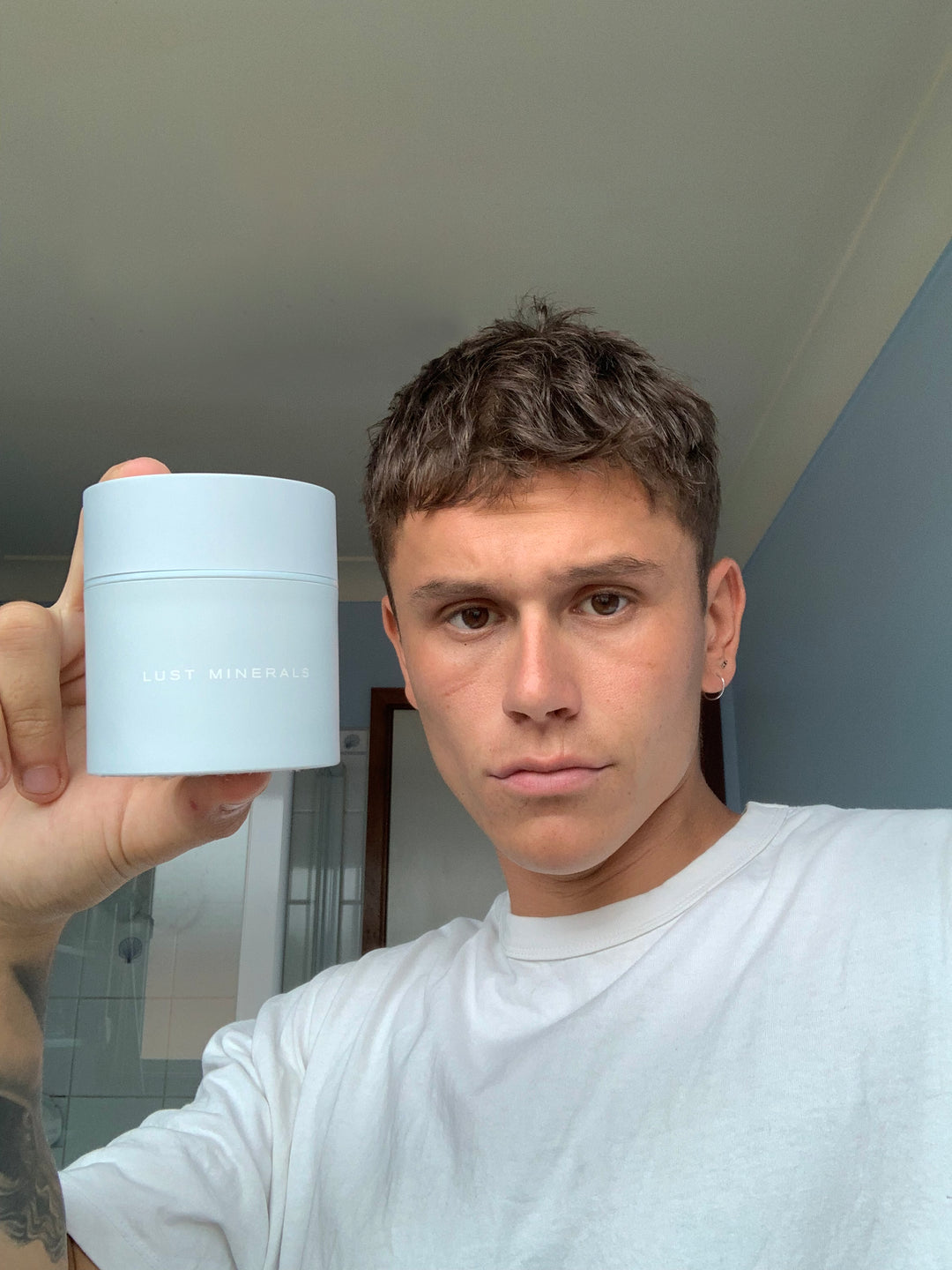 Gentlemen, are you ready to step up your skincare regime? 
It's time to ditch the harsh chemicals and embrace clean, non-toxic products that are good for you and the planet. Gone are the days when men's grooming was limited to soap, shaving, and aftershave. Lust Minerals offers a wide range of skincare products for you to choose from including cleansers, exfoliators, serums, moisturisers, and beard oils. If you're looking for clean, high-performing, vegan, cruelty-free, and natural products to incorporate into your daily self care routine, or if you are just after something simple that you know won't cause your skin any irritations with the harsh, chemical ingredients then look no further. 
Introducing the Men's Essentials Bundle.
This bundle includes your choice of Lust Minerals natural cleanser: The Superfood Gel Cleanser is designed for combination, oily and breakout prone skin. This cleanser re-energises the skin with antioxidant-rich ingredients offering a deep and nourishing cleanse, whereas our Calming Cream Cleanser is more suited to those with sensitive and mature skin, as it soothes and refreshes the skin with its creamy and gentle, yet effective formula. 
The bundle also includes a choice of a Lust Minerals moisturiser. The Probiotic Moisturiser, is designed for oily, sensitive, breakout prone as it maintains the skin's good bacteria for a stable microbiome and a healthier more balanced complexion. The Probiotic Moisturiser helps to restore the skin and provides a healthy skin barrier. The Peptide Moisturiser, which is suited for normal to dry, and mature skin, stimulates cell regeneration for a youthful-looking and hydrated appearance. 
The Lust Minerals Hyaluronic Acid Serum is also included in this bundle. This serum is one of Australia's most concentrated serums containing 97% Hyaluronate for maximum hydration results. Hyaluronate is a powerful hydrator that attracts and retains moisture in the skin, leaving the skin feeling hydrated and plump. That's not all though… Upgrade your skincare with a sample of the Rejuvenation Oil! This much needed facial oil is loaded with skin loving ingredients like squalene, rosemary, and vitamin A & E. This formula is also great to use as a beard oil, strengthening the hair and preventing itchiness. 
In addition, you will also receive the Cleansing Face Pad. This reusable face pad helps to thoroughly remove daily build up, dirt and oil while leaving your skin feeling squeaky clean and soft. Did we mention this essential bundle also includes our volumising, limited edition Matte Moulding Styling Clay. This styling clay creates texture, volume whilst providing a long lasting strong hold. 
All these essential products are stored in a luxe Men's travel case/toiletries bag, making it easy to take your skincare routine on the go.
Did we mention that you can save $70 off on the Men's Essential Bundle? Don't miss out! Limited time savings offer. Shop now!
Your journey to clear, healthy skin starts here. Shop Lust Minerals Skincare today. Be sure to follow us on Instagram so you don't miss out on all things clean beauty!
Want to join the clean beauty club? Click here to join our clean beauty community today. 
Learn more about your skin with a skin consultation! Click here to speak with one of our skin experts today.
Unsure which shade to choose, reach out to our professional customer support team today and they can support you. support@lustminerals.com.au 
Stay in touch with us 💛
Instagram: @lust__minerals 
Website: https://lustminerals.com.au/
CEO & Founder Stacey Hollands:
@
stacehollands