THE BEST BLACK FRIDAY MUST HAVES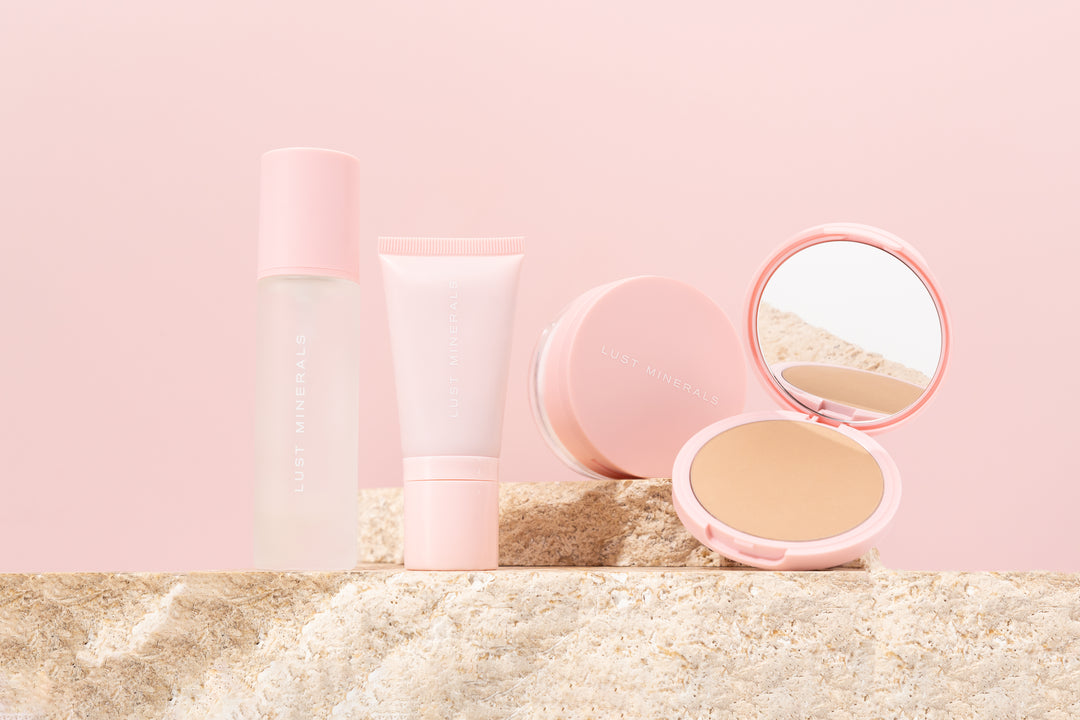 This Black Friday Cyber Monday (BFCM) will be like no other with more and more Australians taking advantage of the sales every year. Lust Minerals is having one of our biggest sales of the year with up to 30% off site-wide. With sales like this only available every 6 months at most, now is the time to stock up and get all those Christmas presents sorted for you, your mum, your friends or sisters.
If you don't want to miss out on your favourite Clean Beauty products, there are a couple of things you can do to be first in best dressed:
Sign up to our VIP List - Our VIP's get early access to sales by up to 24 hours, and they are ALWAYS the craziest when it comes to grabbing everything they can get their hands on before a sale goes live to the public

Set your alarms - VIP early access starts at 6:00am on 23rd of November and for the rest of the public BFCM starts at 6:00pm that same night! With 12 hours early access, we expect to start selling out of our best selling items such as out Pro Finish Liquid Foundation and our Powder Foundations! 
Want to know exactly what's up for grabs? Keep reading! 
Pro Finish Liquid Foundation
WAS: $61.99
NOW: $49.60
Our Pro Finish Liquid Foundation is our best seller because of its versatility and lightweight yet full coverage. Known for its impeccable quality of australian made and owned ingredients. It gives a gorgeous satin finish which we describe as being in between a dewy and a matte finish - so it is perfect for every preference! It is long lasting and buildable from a medium to full coverage. Check out our shades and get a colour match early here so that you aren't wasting any time when the 23rd comes around! 
Mineral Loose Powder
WAS: $64.99
NOW: $51.99
Our Summer Special - the Mineral Loose Powder has EVERYTHING you need to get a gorgeous Summer glow and make it LAST. It gives a glowy, youthful finish. Wear it on its own for a lighter coverage or over your liquid foundation for a full coverage. The most exciting thing about this product is all of its practical benefits being water-proof, sweat proof and containing an SPF. This one is one of our best sellers and a staple in so many Lust Mineral Lovers makeup kits. 
Bundles
This could be the most exciting aspect of the Lust Minerals Black Friday Sale - we have bundles that will be discounted FURTHER to really give you some bang for your buck. We decided to include the bundles in this sale to assist more people in making the switch to clean beauty with a substantial discount on already discounted products - after all, these types of sales don't come around often. 
We are using this BFCM period to encourage people to switch to clean beauty products to better their skin and overall health. It is our mission to provide an alternative to conventional products that do more harm than good to our skin. We want you to question why you use the products that you use and see if you can't get the exact same benefits from a cleaner alternative beauty brand. After all your future self will thank you for it. Invest into your health now. 
Keep an eye out on our Instagram for any updates or special offers over the BFCM period and click here to get your colour matches early!
Your journey to clean beauty starts here... 
Instant colour match here. 
One on one match with our professionals here.