Sunshine Coast Local Nominated for Global Awards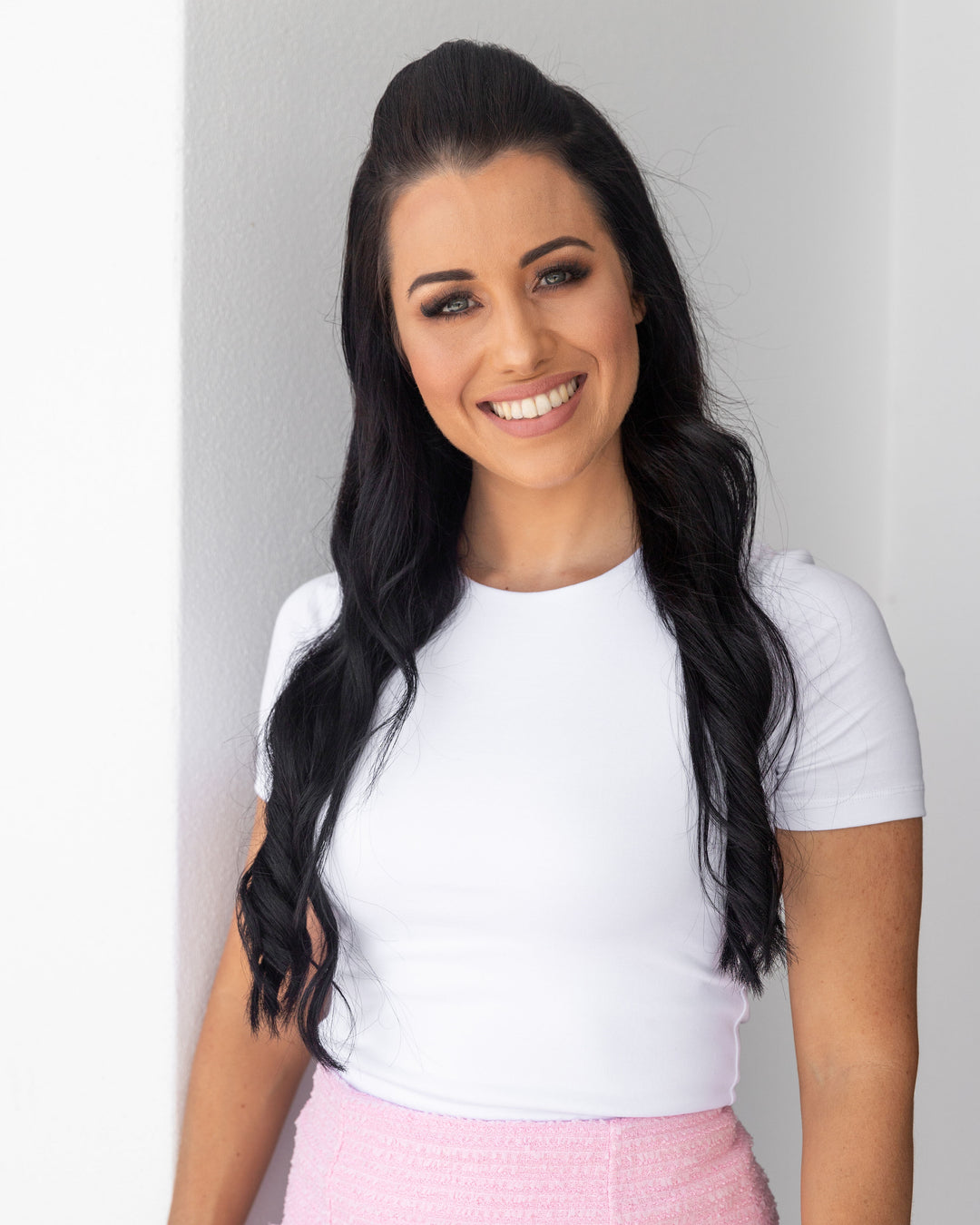 Stacey Hollands, CEO & Founder of Australia's leading clean beauty brand Lust Minerals has been nominated for the 2023 Women Changing the World Awards.
The Women Changing the World Awards presented by Oprah Winfrey's all-time favourite guest, Dr. Tererai Trent, celebrate and recognise women achieving outstanding success in areas such as sustainability, humanitarian work, leadership, advocacy, tech, product development, education, health, and innovation. The awards are designed to recognise the growing number of women who are leading the way in making the world a better place for us all and inspire other women to answer the call to take action.
Stacey Hollands is a young mum, a wife, and Sunshine Coast local who managed to grow her clean beauty business into a multi-figure brand in just short of 8 years. Her entrepreneurial journey started when she sadly lost her father to cancer.
"After losing my Dad to cancer at a young age, it really made me realise that we don't get a second chance and that chemicals can lead to so many health issues."
She used it as her motivation to create an affordable and high-performing clean beauty range that delivers real results.
"I was inspired to create an Australian clean beauty range that is both affordable and high quality. It was important that I created a range that offers real results, superior performance and is cleaner and better for our health."
Her brand, Lust Minerals was founded with a vision to prove that mineral makeup and clean, natural skincare has the high-performance power to change your skin, your life and leave the planet a better place without sacrificing your health. She made it her mission to educate, empower, and inspire people to live a better lifestyle.
Today, Lust Minerals has become an accessible space for individuals who want to achieve their skin goals whilst living a better lifestyle with a wide range of high performance, clean, vegan, cruelty-free makeup, skincare, and body care products. 
Stacey's story serves as an inspiration to entrepreneurs and individuals who want to make a difference and leave a positive impact on the world.
Dr Tererai Trent's powerful call to action through these awards aims to awaken hearts, give permission to recapture dreams and inspire the women of the world to come together to forge a brighter path for all.
It can be challenging to create change in the world and Stacey Hollands gives this advice for others thinking about following their calling to make a difference. 
"Get clear on your purpose and your why, this will be your biggest motivator. Always look at challenges and setbacks as an opportunity to learn and grow. Set realistic goals, and have a clear plan in place to ensure you are working towards these. Believe in yourself and always back yourself."
Stacey is proud of her achievements as it is a true reflection of the commitment she has put into the brand. In the last 12 months, she has won several recognitions in the Ausmumpreneur Awards - 1st in Hair/Beauty/Skincare Business, 2nd in Product Innovation, 3rd in Business Excellence Award, and 3rd in Ausmumpreneur of the year award. These awards are a significant accomplishment that showcases Stacey's leadership, creativity, and innovative approach to business.
Stacey attributes her success to the support of the empowered community behind the brand. She is proud to lead a team of dedicated professionals who share her commitment to excellence. With her unwavering passion for her work and her customers, Stacey is poised to continue her path of success and growth in the future.
She is committed to continuing to make an impact through her work and her vision for the future is to make Lust Minerals a global, iconic beauty brand.
Lust Minerals has taken the steps to have their products stocked in a major beauty retailer in Australia, and from there Lust Minerals will accelerate further into the US market.
Read more at wcwawards.com
The winners of the 2023 Women Changing the World Awards will be announced at a glamourous event in London, United Kingdom on 18 April 2023.
For more information on the Women Changing the World Awards visit https://wcwawards.com or contact 
Find out more about Stacey and her journey: @stacehollands
Learn more about Lust Minerals:
Instagram: @lust__minerals 
Website:
https://lustminerals.com.au/