Shani Grimmond's NEW Go-To Foundation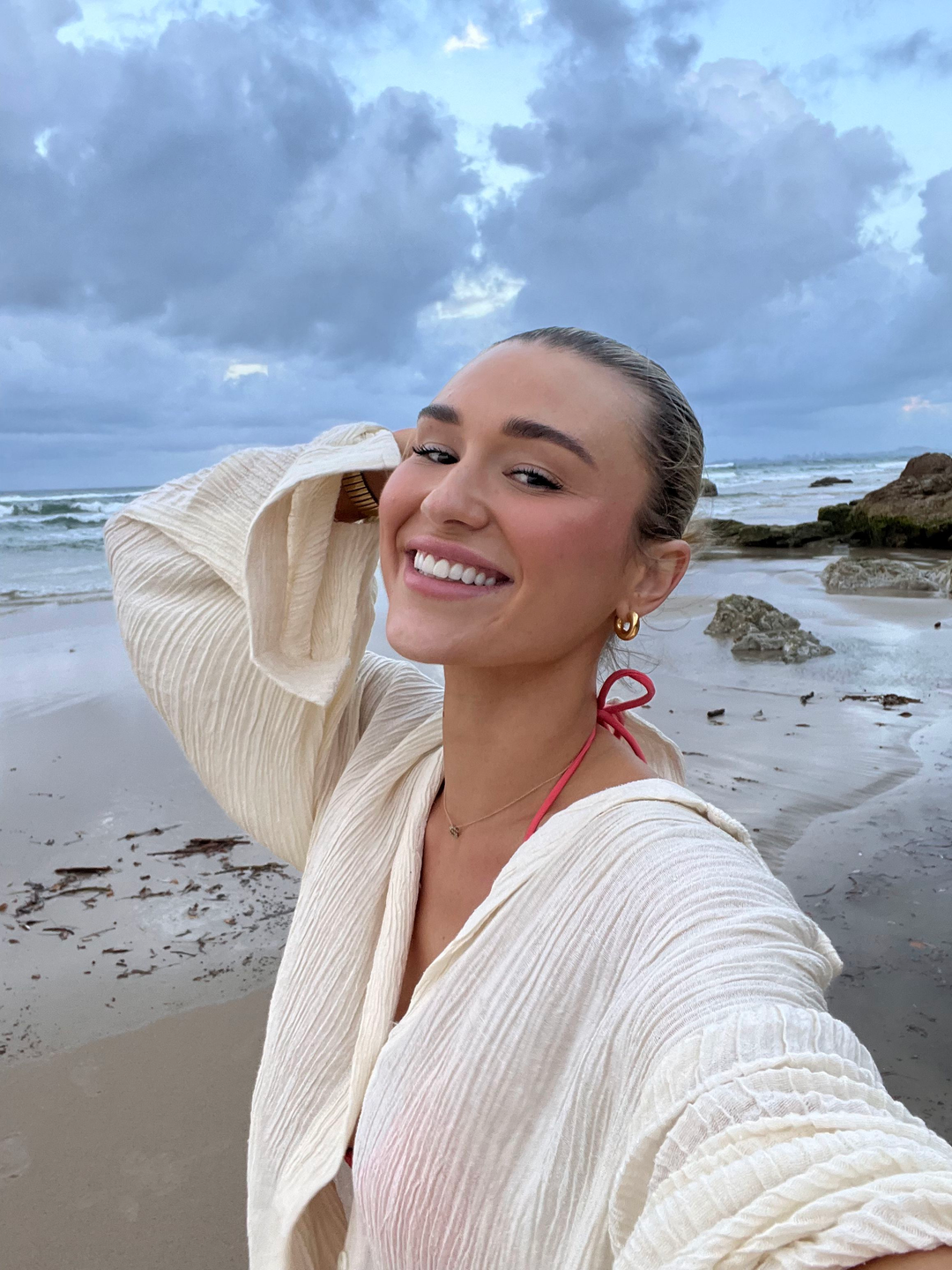 "I finally found a new mineral foundation that is AMAZING"
Smooth Mineral Glow Foundation aka tinted moisturiser is the newly trending everyday foundation as seen on one of Australia's BIGGEST influencers, Shani Grimmond's TikTok and Instagram. 
Unlike other products, our Smooth Mineral Glow is receiving the hype for its nourishing, lightweight, sheer coverage with clean ingredients for an everyday natural glow. A natural glow has never been so easy, and "Melts so nicely into the skin"!
Shani uses the Smooth Mineral Glow as a part of her everyday makeup routine and is noticing so many amazing benefits since making the switch to Clean Beauty. Shani says "It's so nice knowing it has amazing ingredients for everyday wear". Your skin is your largest organ and is extremely absorbent, so ensuring you are taking care of it on the daily, is essential! The Smooth Mineral Glow Foundation:
Offers a light to medium coverage 
Provides a natural glow to the skin
Acts as a natural tinted moisturiser
Wanting that added coverage? Paring this with either of our Pressed or Loose powder foundations is a match made in heaven to turn your base into a medium to full coverage, (extra bonus with added SPF)! Your skin will thank you with this perfect day-to-day look.
"I have NEVER used a foundation this much"
What are the benefits to Mineral Makeup?
Mineral makeup binds to the natural oils of your skin, rather than clogging your pores. Lust is packed full of skin superfoods and minerals that actually allow your skin to breath and heal at the same time - full coverage AND simultaneously healing your skin, what more could you need? Rather than conventional makeup that actually builds a barrier and clogs your pores. 
Lust Minerals provide long-lasting and highly pigmented Mineral Beauty Products that include added SPF (protecting your beautiful skin even more!) This won't clog your pores leaving your skin still feeling like real skin. Perfect for all skin types. 
How to apply the Smooth Mineral Glow Foundation:

Our Smooth Mineral Glow is the perfect product for light weight and coverage - everyday! One of the most important steps to any routine is your skincare prior to makeup application. 
1. Firstly cleanse your skin with your Lust cleanser. Then follow through with your Lust serums and moisturiser. 
2.  Apply your Lust Primer. 
3. Using your fingers or pro blender, apply your Smooth Mineral Glow Foundation. 
4. We recommend applying a Pressed or Loose Powder Foundation on top of this for added coverage and SPF. Then applying a Setting Powder for all day wear.
If your skin is quite Oily, we highly recommend adding the HD Setting Powder into your routine. 
Invest in your skin health now. Your skin will thank you for it later!
Introducing the Smooth Mineral Glow into your everyday routine is such a small yet impactful change to your skin.

Let us help you find your perfect shade, send us a DM on Instagram or chat with us live now but clicking the chat icon to your right! 
Shop the Smooth Mineral Glow HERE
Follow us on Instagram for more beauty/ health related tips.
Click here to shop our Mineral based products.
Click here to redeem a FREE virtual colour match.