Unlock the Secret to Healthy Glowing Skin - For Acne Prone Skin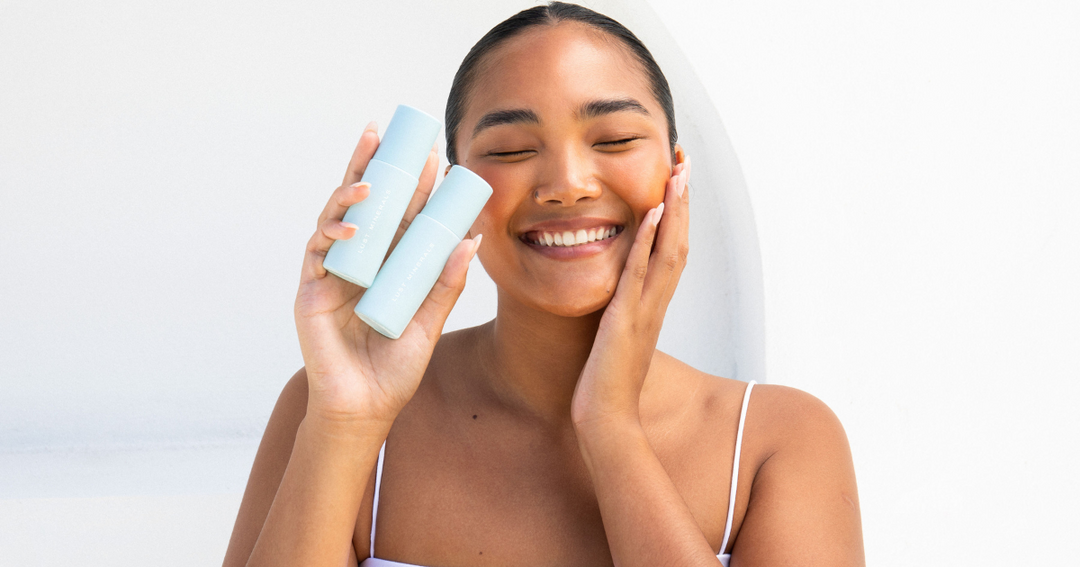 Are you ready to take control of your acne-prone and sensitive skin?
 At Lust Minerals, we believe that education is the key to achieving naturally clear and healthy skin. That's why we're here to empower you with knowledge and provide you with clean, natural products that truly make a difference.
What to look for on your skincare journey?
Clean and Natural: Carefully select each ingredient you put on your skin to ensure it's gentle on your skin, avoiding harsh chemicals, parabens, and artificial fragrances that can irritate sensitive skin.
Routine Consistency: Consistency is key when it comes to skincare. Develop a regular skincare routine and stick to it. Cleanse, exfoliate, moisturise, and protect your skin daily to maintain its health and resilience. Don't forget to incorporate specific treatments or serums for targeted concerns.
Hydration for Healthy Skin: Hydration is essential for maintaining a healthy skin barrier. Did you know that when your skin feels oily, it's likely that your skin is lacking hydration? Our skin will produce excess oils in order to rehydrate itself so if you have been steering clear of hydrating products in fear of over hydrating your skin, you're doing it wrong! Our products provide deep nourishment and intense hydration, replenishing moisture levels and promoting a radiant complexion that glows from within.
Knowledge is power, and we believe that education is the first step toward healthier skin.
Get ready to achieve a flawless, long-lasting look that supports your skin's health!
In this step-by-step beginner skincare to makeup routine, Chloe shares her ultimate everyday routine specifically designed for oily, acne-prone, and sensitive skin types. Using our carefully curated products, you'll learn how to create a beautiful makeup look that nourishes and protects your skin. Watch now to discover the secrets to long-term skin support and a glowing complexion!
Unleash your skin's true potential with Lust Minerals and discover the beauty of clean, natural skincare.