Natalie Thorogood – Soak Society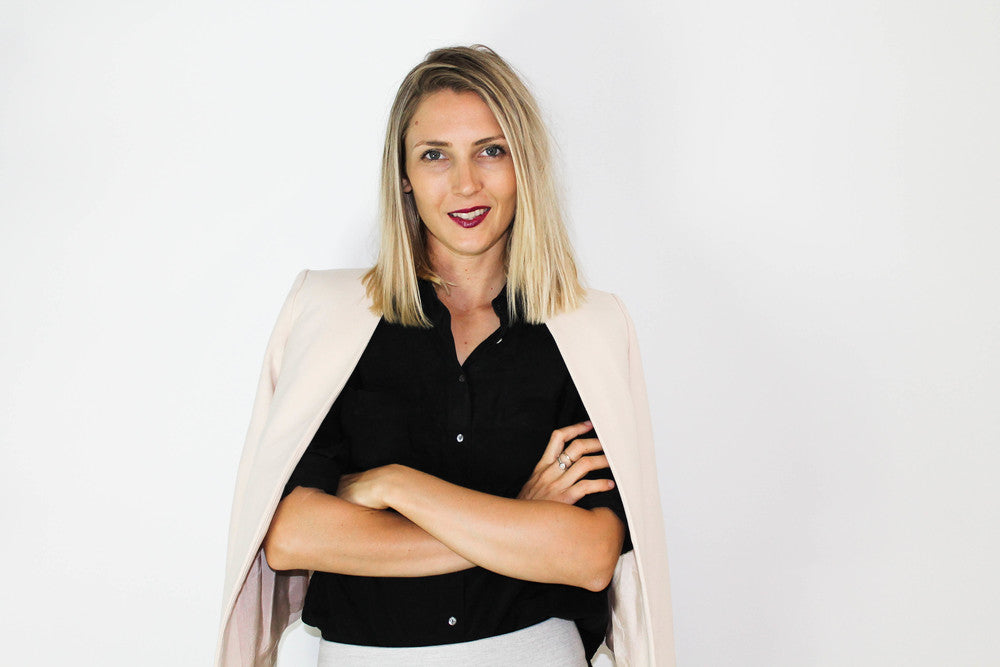 Minimalistic-Inspiring-Luxe
Sunshine Coast based natural beauty and wellness brand Soak Society cherishes a good soak in the tub in all natural, cruelty free bath products. Founder Natalie Thorogood lives in Coolum Beach with her partner Corey and their kelpie puppy Rusty. Natalie says she can't see "any good reason" why anyone would want to use products on their face, body, or in their home which contain "carcinogenic or endocrine disrupting ingredients". Five years ago Natalie started researching this before fully integrating the concept of using natural ingredients into her life.
In 2014 Soak Society was born after Natalie couldn't find any natural bath products which were exactly what she wanted. She wanted salts, such as Epsom salt, clays, scented with essential oils not synthetics, and of course at an affordable price point.
"I followed my gut and created Soak Society from a vision I had for a bath products brand that was all about soaking, and staying within that niche," she says.
"I'm passionate about the natural beauty and wellness industry and building a business in line with that passion."
Natalie wishes she could spend everyday soaking in the tub, but only gets to once or twice a week "usually on Self-Care Sunday".
"My daily self-care rituals are a good quality greens powder in water or a smoothie, a strong soy latte in the mornings (for the soul), a walk with my dog, yoga or Pilates and herbal tea at night to help with sleep."
*Natalie loves Edible Beauty's Sleeping Beauty tea.
There are many reasons why Natalie loves to soak. She says in our busy everyday lives there aren't many opportunities to simply relax with no distractions and that's why she loves baths. It's a chance to relax.
"A lot of people tell me they 'don't have time' to have a bath, when it really doesn't take much longer than a shower," she says.
"I also love that you can combine it with other self-care tasks like a hair or face mask, reading a book, watching a TV series, listening to podcast and so many other things. Apart from that, there are obvious health benefits like skin softening, the benefits of the essential oils, and the magnesium content being added to your system. Most people are slightly deficient in magnesium."
Follow Soak Society on social media:
Instagram: https://www.instagram.com/soaksociety/
Facebook: https://www.facebook.com/soaksociety
Twitter: https://twitter.com/soaksociety
& keep up to date with Natalie
Instagram: https://www.instagram.com/natalieamy/
Snapchat: natalieamy87
#hustlesoakrepeat
What are your favourite natural bath products? Comment them below!