Mother of 2 Named as a Finalist for 7 National Awards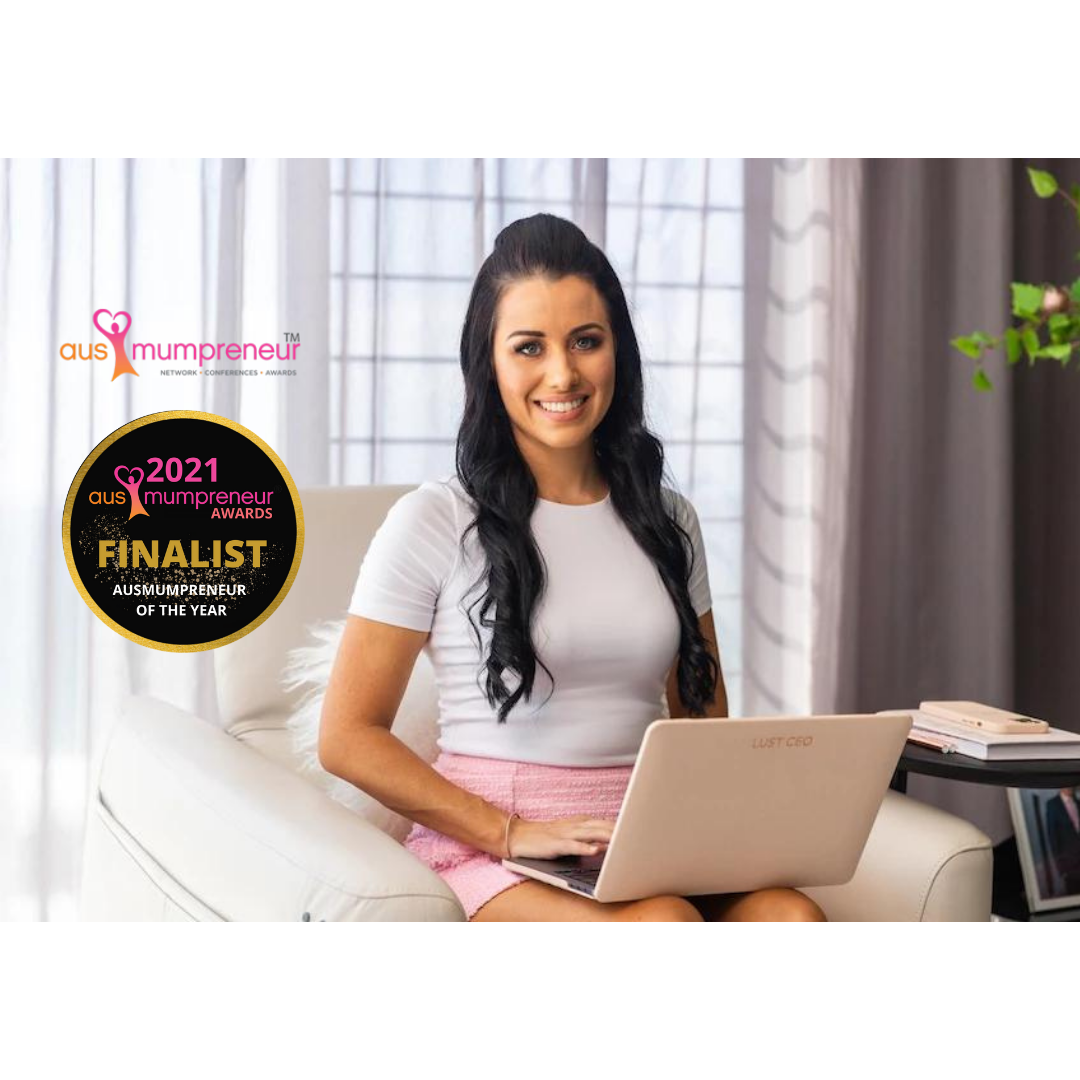 Stacey Hollands founder & creator of Lust Minerals has been named as a finalist for Seven of the 2021 AusMumpreneur Awards in the Business Excellence Awards, Ausmumpreneur of the Year, Women's Champion, Global Brand, Product Innovation, Women will change the world & Beauty Business categories. Such an amazing achievement for Stacey to nominated for SEVEN categories and recognised for her outstanding work as a mum of 2. 
The AusMumpreneur Awards presented by The Women's Business School celebrate and recognize Australian Mums in business achieving outstanding success in areas such as business excellence, product development, customer service and digital innovation. The awards are designed to recognize the growing number of women who successfully balance motherhood and business in a way that suits their life and family. 
Stacey founded a purpose driven business that puts health before profits, "I have always been someone who knew I wasn't going to work for someone my whole life. I couldn't wait to start a business and to take control of my own vision and goals and make a difference. I really believe I had more to offer." 
When her dad became ill with cancer Stacey began to truly understand the importance of using clean beauty products and went on a mission to create something that was affordable to ensure anyone could justify clean products. "Deep down I knew this was my calling. I was dedicated to making a difference and ensuring I could educate as many people as I could and really bring awareness to chemicals and the importance of minimising them." 
Stacey is delighted to be named as a finalist and is proud of her achievements, particularly the beautiful team culture she has created for her team. She is focused on mindset with onboarding a mindset team coach, meditation and Personal Training sessions each and every week.  She is also very proud of the amount of growth Lust Minerals has achieved in such a short time frame. 
There are many benefits to balancing business and motherhood as Stacey explains, "What I love most about being a Mumpreneur is that I can truly design a life of meaningful work with making a difference in so many beautiful peoples lives and of course I value quality family time and the life I have truly envisioned for myself. Every day I wake up with so much purpose and passion. Being able to teach my kids and allow them to also lead a life of so much love and purpose is what I'm most passionate about."
It can be challenging to be a successful business woman whilst raising a family and Stacey gives this advice for others thinking about starting their own enterprise. "I am big on coming back to remembering you only have one life. Really live it now how you envision yourself to live the life of your dreams. Don't settle for anything less because at the end of the day we can't come back and do it all again.  
Lastly, I believe it's important to have a clear business plan to the best of your ability, this doesn't need to be professional at the start. Map out where you need to be to achieve your goals and work your way backwards with weekly achievable goals."
For more information on the AusMumpreneur Awards visit: www.ausmumpreneur.com.
For an interview with Stacey Hollands please contact steph@lustminerals.com.au
To keep up with Stacey via socials follow her
Instagram
.