LUST MINERALS NEW VIRTUAL TRY ON FEATURE!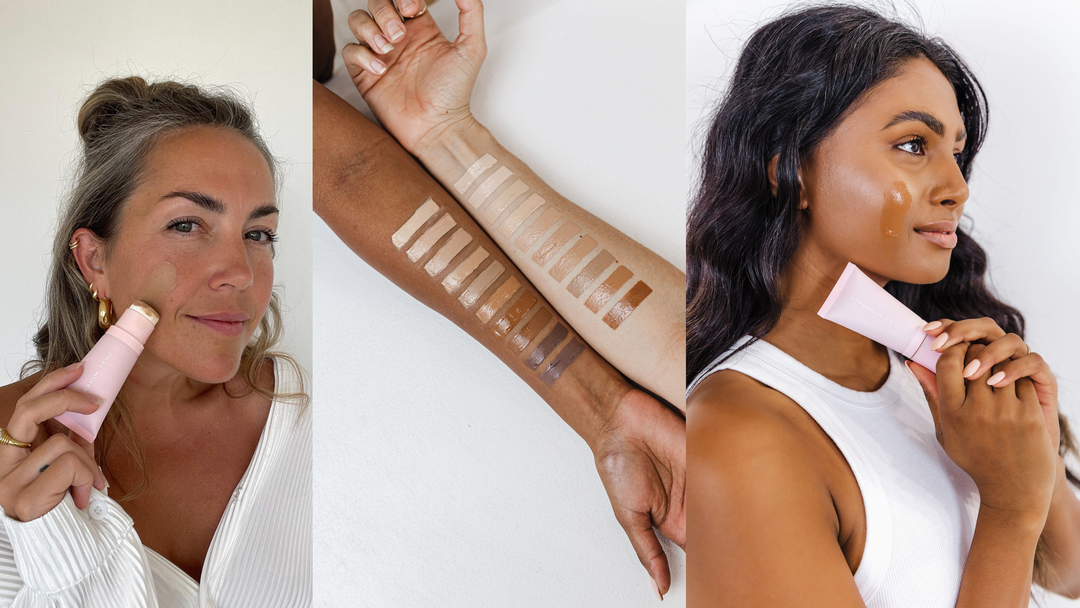 Get ready, makeup lovers! We're excited to announce our new Match My Makeup upgrade!
As a leading online, clean beauty brand, we understand how challenging it can be to find the perfect makeup shade online that matches your skin tone. That's why we've made it so much easier on our website for you to buy right the first time! 
With the addition of our cutting-edge Virtual Try On feature, you can now experiment with different shades and products from the comfort of your own home. Say goodbye to the hassle of physically trying on makeup at the store and hello to a fun and easy way to find your perfect match!
So how does it work?
Step 1: Head to our makeup page and browse through our selection of foundations. We offer a range of formulas to suit every skin type and preference.
Step 2: Discover your ideal shade by either matching it to a current foundation you already use and love, or take our quiz to help identify the perfect match for your skin tone. Our quiz takes into account factors like your undertones and skin type, to ensure a flawless finish every time.
Step 3: Once you've found your matching Lust Minerals shade, you can try it on virtually using our innovative technology. Simply upload a photo of yourself, and our system will apply the foundation so you can see exactly how it looks on your skin.
With a 99% accuracy rate of our new feature, you can shop with confidence and find your perfect shade from the comfort of your own home. We can't wait for you to try it out!
Bonus tip! If you would still like to be able to trial your suggested shade, we've got you! You can simply add a sample to your full size foundation order for a discounted rate of $3.00. That way, you can trial your sample shade first, and if it happens to not be the perfect shade, you can exchange your unopened full size product for a more suitable shade.
If you have any questions or need help finding your perfect match, our team of specialists is available from 7am to 10pm to assist you every step of the way.
If you're tired of guessing your makeup shades and wasting money on the wrong products, then the Match My Makeup upgrade and Virtual Try On feature are definitely for you. 
Located on the Lust Minerals website, you can trust that the platform will provide you with the most accurate shade match, making shopping for makeup a breeze. Give it a try today and discover the perfect makeup shades for your skin tone!
Your journey to clear, healthy skin starts here. 
Want to join the clean beauty club? Click here to join our clean beauty community today. 
Stay in touch with us 💛
Instagram: @lust__minerals 
Website:https://lustminerals.com.au/
CEO & Founder Stacey Hollands: @stacehollands