LUST MINERALS NEW LOOK SKINCARE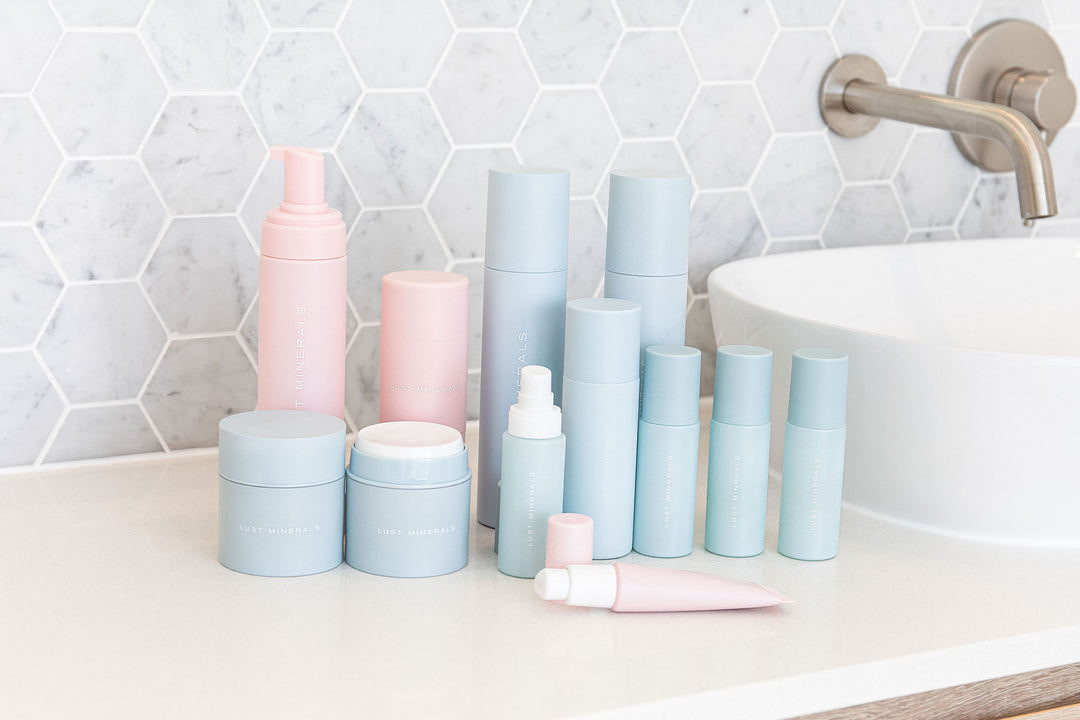 We are so excited to finally reveal to you the brand new look of our Lust Minerals Skincare, with brand new, cult-favourite additions to the range. 
⁠
At Lust, we are so passionate about providing a high quality, cleaner alternative range and we are so proud of the new look that we can bring to you!⁠ With the same formulas you know and love and an updated look, we provide the look you deserve. ⁠
Our New Look Skincare has had over 14 months of preparation. CEO of Lust Minerals, Stacey Hollands, designed the New Look Skincare range with a purpose in mind to ensure your skin gets the ingredients and love it deserves. ⁠
Introducing not only new packaging features but also 2 new products to Lusts skincare line, we can now provide even more cleaner alternative skincare options.⁠ For exclusive early access to our two brand new products- the AHA Exfoliating Solution OR Vitamin B Serum, for free, simply spend $129+ on your new look skincare order.
We wanted you to experience luxury when you indulge in your skincare routine. Now, with the upgraded fresh look, you can be proud to call these products staples in your skincare routine. ⁠From the natural, cleaner alternative ingredients on the inside, to how they look and feel on the outside, we offer you the whole package.  

⁠Rest easy knowing that our first priority is your skin.
Stay up to date with all things rebrand, launches, giveaways and more at our social media!