Local woman named as a finalist for Global Awards!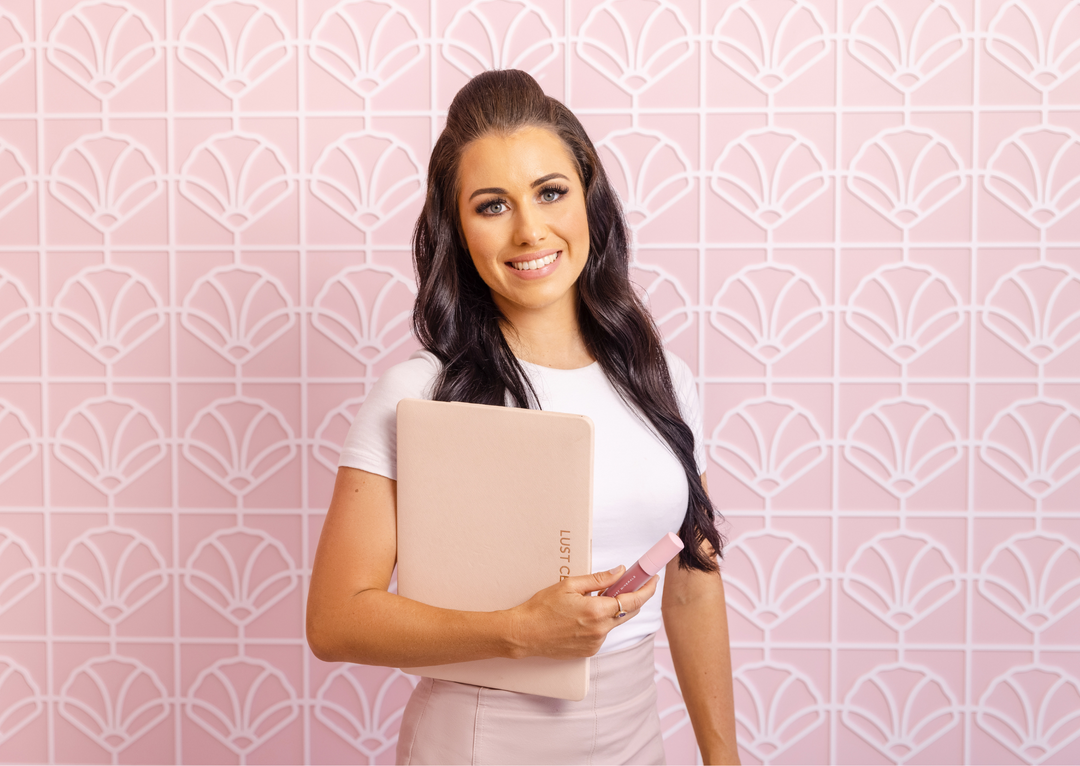 Stacey Hollands
, Founder and CEO of
Lust Minerals
has been selected as a FINALIST for the 2023 Women Changing the World Awards. 
The Women Changing the World Awards presented by Oprah Winfrey's all-time favourite guest, Dr. Tererai Trent, celebrates and recognises women achieving outstanding success in areas such as sustainability, humanitarian work, leadership, advocacy, tech, product development,
education, health and innovation. 
These awards are designed to recognise the growing number of women who are leading the way in making the world a better place for us all and to inspire other women to answer the call to take action. 
Stacey Hollands
was selected as a finalist in the Entrepreneur of the Year Category alongside 8 other individuals across the globe. 
Stacey Hollands founded Lust Minerals in 2014, inspired to educate and provide clean beauty products to women worldwide after watching her father lose his battle with cancer. Stacey made it her mission to provide women with an alternative to synthetic and harmful chemical based beauty products that were available in groceries, pharmacies and beauty outlets worldwide.
While there were plenty of natural based products out there, few married "clean" and "high-performance" to deliver real results for women. Stacey was inspired to bring a cleaner alternative to Australian women, minimising the chemicals put onto the skin and into our bodies. After years of hard work, research, and development, Stacey went on to create global beauty brand, Lust Minerals by the time she was 25. Lust Minerals is Australia's first natural, mineral beauty brand that fuses clean beauty with performance and affordability.
Dr. Trent explains, "These exceptional women are here to awaken hearts, give permission to recapture dreams and inspire the women of the world to come together to forge a brighter path for all. The rising of women is the awakening of everybody."
Dr. Trent's vision for these awards is to empower women everywhere to reclaim their sacred dreams and call in women across the globe to unite and pave the way towards a better future for all. It can be challenging to create change in the world and Stacey Hollands gives this advice for others thinking about following their calling to make a difference." 
2023 Women Changing the World Awards
wcwawards.com
Stacey is proud and honoured beyond measure for this recognition, and acknowledges her husband, business & personal coach and her Team who have been beside her during this journey.  
This recognition is truly a reflection of Stacey's commitment to continue to leave a positive impact on the world, and her dedication for standing behind the brands mission and vision, which is to prove that mineral makeup has the high-performance power to change your skin, your life and leave the planet a better place. Lust Minerals aims to prove that there is no need to sacrifice your health, in order to achieve results. 
Read the complete finalist list at https://wcwawards.com/finalists 
The winners of the 2023 Women Changing the World Awards will be announced at a glamourous event in London, United Kingdom on 18 April 2023.