Join Lust Minerals in Supporting National Pyjama Day!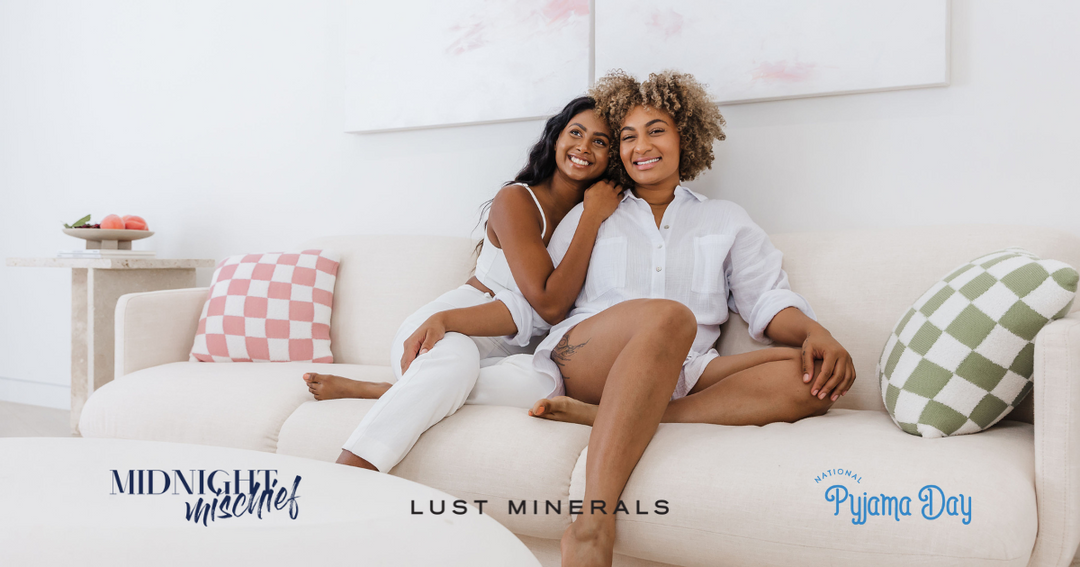 We are excited to announce our involvement with The Pyjama Foundation for National Pyjama Day on Friday, July 21st. On this special day, we invite you to wear your favorite pair of pyjamas and join us in raising vital funds to support children living in foster care. 
Together, we can make a difference in their lives, helping support little kids with big dreams!
About The Pyjama Foundation:
The Pyjama Foundation is a remarkable charity dedicated to providing support and improving the lives of children in foster care. These children often face numerous challenges, including frequent home and school changes that disrupt their education and hinder their ability to thrive. Without proper support, these difficulties can lead to long-term consequences such as disengagement in school, mental health issues, and limited opportunities in adulthood.
By donating to our fundraiser, you directly contribute to changing the life trajectory of a child in need. The funds raised will enable the recruitment, screening, training, and matching of community mentors known as "Pyjama Angels" with children in care. This continuous stable support and nurturing relationships have the power to make a lasting impact on these children, helping them overcome obstacles and reach their full potential.
How We're Getting Involved: 
We are thrilled to collaborate with Midnight Mischief, who will be supplying our entire team with cozy and stylish pyjamas for National Pyjama Day.
In addition to wearing our PJs, we are launching a Social Media Challenge to raise funds and awareness for The Pyjama Foundation.
We invite our community to participate by sharing a picture of themselves in their pyjamas on their Instagram stories on Friday the 21st of July and tagging Lust Minerals and the National Pyjama Foundation. By doing so, participants will have a chance to win one of three Lust Minerals vouchers: $150 for the first prize, $100 for the second prize, and $50 for the third prize.
But that's not all! For every re-share of these posts with Lust Minerals and the National Pyjama Foundation tagged, we will donate $1 to the Pyjama Foundation. Your simple act of sharing can make a significant difference in the lives of these children.
How You Can Get Involved: 
We believe that everyone has the power to contribute and help create a better future for children in foster care. Here's how you can join us:
Donate Today: You can directly support the Pyjama Foundation by making a donation through our fundraising link HERE. Every dollar counts and brings us closer to our fundraising goal, ensuring that more kids in care receive the vital support they desperately need.
Share Your PJ's: Take part in our Social Media Challenge! Wear your pyjamas proudly, snap a picture, and share it on your Instagram stories. Don't forget to tag Lust Minerals and the National Pyjama Foundation for a chance to win one of our fabulous vouchers.
Spread the Word: Help us raise awareness by sharing our cause with your family, friends, and followers. Together, we can reach more people, inspire action, and make an even greater impact.
This National Pyjama Day, let's come together as a community to support children in foster care. By wearing our pyjamas, raising funds, and spreading awareness, we can change the lives of these children and break the cycle of disadvantage they face. Remember, every donation, every re-share, and every act of support counts. 
Join
Lust Minerals
today and be a part of this incredible journey. Together, we can make a difference!