Its All About The BASE! Getting Your Foundation Perfect Using the NEW YOU KIT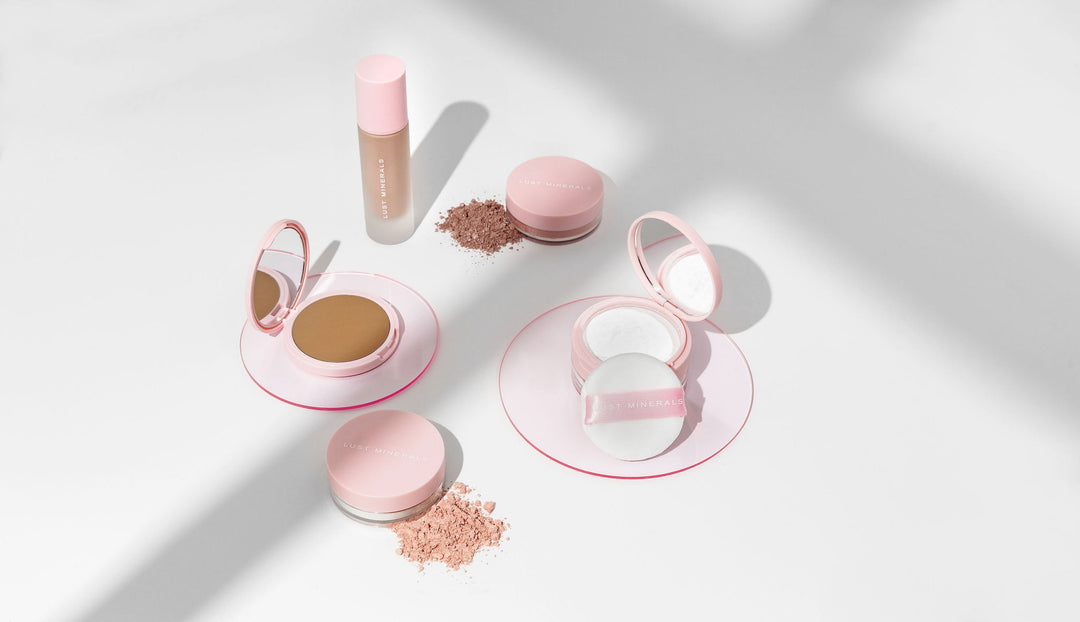 Happy New Year Babes!!
For us, this year is all about making the right choices for not only our skin but our overall health. With this in mind, we wanted to create a Start-Up Bundle that took the guessing out of which Lust products you need for a flawless base and of course healthy skin. Introducing our New You Starter Kit!
It's crazy to think that our skin is our largest organ and protects the body against harmful external factors including bacteria, toxins & chemicals. Unfortunately, this means our skin is exposed to all of these on a daily basis. Taking good care of our skin allows it to function properly and keep it looking it's best!
Makeup can be daunting for so many, but really once you have nailed the techniques that work best for you, it will become a breeze.
Before you begin your makeup, you want to start off by having a freshly cleaned and prepped face - so the first step is using your Cleanser to wash your face, neck and décolletage (upper chest area). Then apply each your Hyaluronic Acid, Vitamin C and Moisturiser, leaving a minute between each product for absorption.
 - A clean & hydrated face is key for any good, long lasting makeup application. -
Now to Prime because babes, we don't want to commit a crime!
Grab your Primer and take 1 - 2 pumps and apply as you would a moisturiser, making sure you are working it into the skin. Once it feels slightly tacky, it's time to apply your liquid foundation of choice. This choice totally comes down to personal preference and what you feel works best for your skin type. (For more help on this Contact Us)
Foundation Time
When applying your Liquid Foundation, you want to use a little bit at a time so that you have time to work and blend your product before it dries. Our favourite way to do this is to split the face into 4 sections and work that way. - Again, it is completely up to you whether you use the rounded blending brush, damp pro blender or clean fingers for application.
Now time to add your Powder Foundation for extra coverage and sun protection. You can mix and match your shades. For instance - I use the pro finish in shade 07 and pressed powder 06, it is my perfect combo! Makeup is about experimenting, so don't be afraid to do so.
Using your Kabuki Brush, swirl it into the powder and start PRESSING into your skin starting at your jawline and working inward to the centre of your face. Avoid doing any swirling motions, as tempting a it might be hahaha! This will only move your liquid you have placed underneath and can cause patchiness.
Set & Forget
Now we are on our final step and this one is so much more importance than what people think. Yes, you guessed it babes, it's time to set your base using the HD Setting Powder. This gets your foundation locked in for all day wear, activates sweat resistance and makes it non transferable.
Grab a large, fluffy powder brush and your HD and dust it all over your face, concentrating on your T-Zone (Nose & Forehead). This step is a MUST across the board. If you have drier skin and are worried it will dry you out more - it wont. Just make sure it is applied sparingly and mainly in your T-Zone area. This is going to be what helps absorb excess oil throughout the day.
And your base is complete!
---
Don't forget to jump on our Instagram page to keep up to date with application techniques, new products and all things Lust!
xxx