INTRODUCING 2 NEW CULT FAVOURITES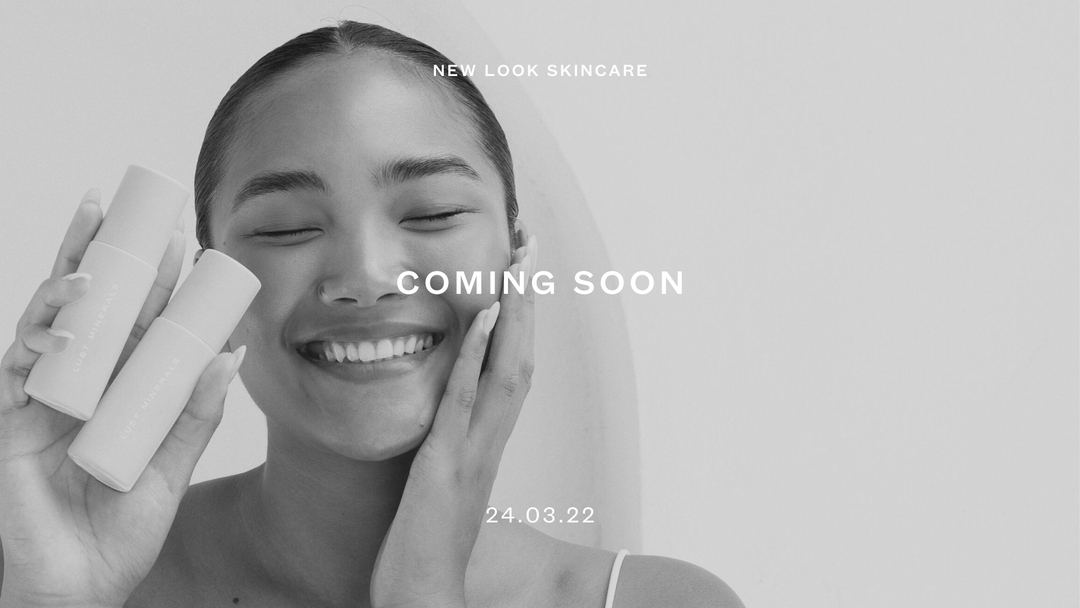 Our high-performance skincare line just expanded. 
With Lust Minerals Skincare Rebrand Launch close on the horizon, we are going one step further to make this a launch like no other, bringing you two new products to add to your beauty collection for an upgraded skincare routine experience. 
Introducing two long-awaited products to our skincare line that provide you with even more cleaner alternative options when looking for a natural skincare regimen. 
The AHA Exfoliating Solution and Vitamin B Serum will take your skin to the next level. With both products providing a diverse range of benefits to help you achieve your skin goals, they are simply must-try products. 
Say hello to our two new additions.
AHA EXFOLIATING SOLUTION
This innovative AHA Exfoliating Solution is designed to decongest, breakdown dead skin, brighten skin tone and minimise infection. Leaving your skin feeling smooth, calm and brighter for a radiant healthy glow. Containing 18% AHA fruit acids. 
Put simply, we would recommend this product for those who want to break down impurities and blemishes to recovery healthy, glowing skin. 
How to use: 
After cleansing skin at night, apply the AHA Exfoliating Solution with clean fingertips and cover face and neck, avoiding eye area. For added hydration, follow with moisturiser. Allow the product to absorb and leave overnight. Can be used as often as required. If you experience sensitivity, reduce frequency of use until skin is accustomed to treatment. SPF is suggested daily.
VITAMIN B SERUM
Our brand new Vitamin B Serum is designed to brighten skin tone, promote skin elasticity and decrease redness to reveal smooth, calm skin for a youthful glow. Vitamin B is known to assist in producing new cells and has been known to assist specifically in reducing the effects of ageing.

How to use: 
After cleansing your skin with our Lust cleanser, apply Vitamin B Serum over Hyaluronic Acid Serum and follow with moisturiser or face oil. SPF is suggested daily. 
THE DETAILS 
Lust Minerals skincare range encompasses product formulas with natural ingredients of superior quality. All vegan, cruelty free, ethical and good for the planet.
The AHA Exfoliating Serum and Vitamin B Serum will be available for purchase 30.03.22. To get these in your hands prior to this date, place an order of $129+ value on our NEW skincare range and choose either of these as your gift from us.
Skincare Rebrand Launches 24.03.22 - Join The Hype
Stay up to date with all things rebrand, launches, giveaways and more at our social media!