International Men's Day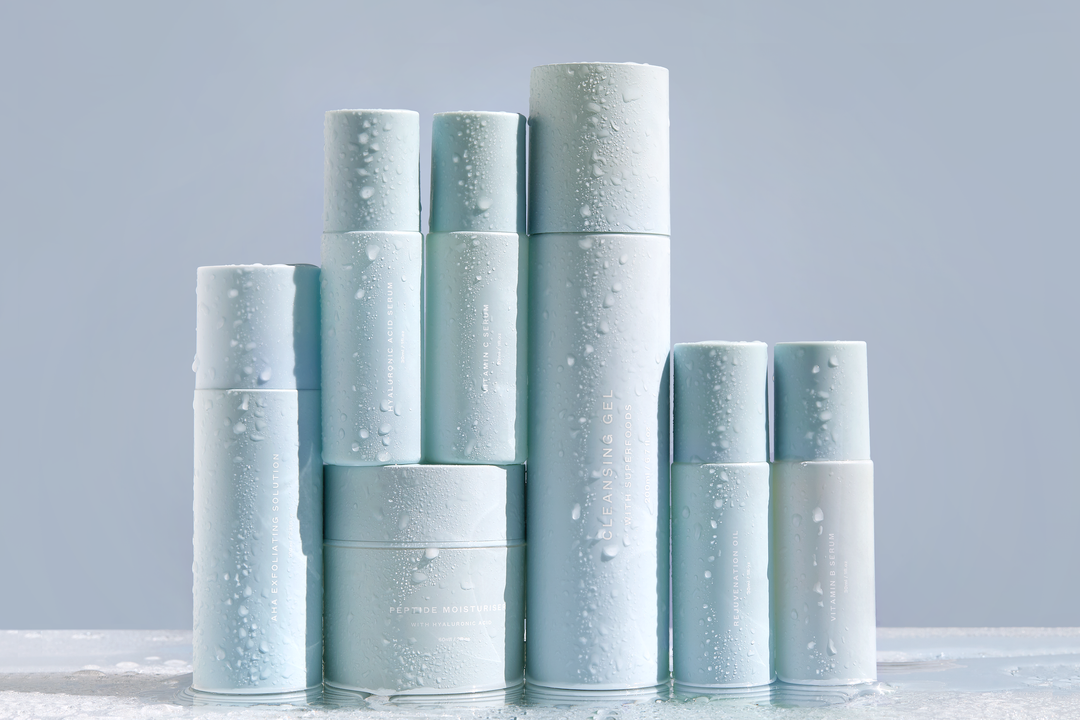 On 19/11/22  we celebrate International Men's Day!
Lust Minerals is so excited to celebrate International Men's Day with our skincare gift bundles to help encourage everyone, including men, to take better care of their skin and their overall health through clean beauty products.  
To all the males out there - we see you. We know how hard you've been working, and it's important that you also make time for a little self care and love too, and this includes your skincare regime.  
Here at Lust Minerals, we have made it our mission to help transform everyone's skin through superior quality, high-performance clean beauty products that are free from unwanted chemicals and toxins and that don't sacrifice your health or the environment.
We take every day as an opportunity to help someone with their clean beauty journey and so today is no different. So, let's get started with the Lust Minerals For Him Bundles because you too, deserve to feel and look your best. 
For those that are just starting out and may find this to be a little overwhelming, we have just the bundle for you. The Lust Minerals For Him – Starter Bundle speaks for itself. This bundle includes everything you need for an effective, yet simple skincare routine. This bundle features your choice of cleanser (can be either the Lust Minerals Superfood Gel Cleanser or Calming Cream Cleanser), moisturiser (either the Probiotic Moisturiser or Peptide Moisturiser), Hyaluronic Acid Serum, and a sample of the Lust Minerals Rejuvenation Oil. 
If you are ready to take the next step and are wanting to elevate your skincare routine and further help with breaking down that decongestion and any bacteria to pave the way for that healthy glow to shine through, then the Lust Minerals For Him – Ultimate Bundle will be your new go-to. 
The Lust Minerals For Him – Ultimate Bundle includes your choice of Lust Minerals Cleanser & Moisturiser, the AHA Exfoliating Solution, Hyaluronic Acid Serum, and a Reusable Face Pad. 
Did we mention this November is the perfect time to stock up on your For Him Bundles?
Lust Minerals is having their BIGGEST SALE OF THE YEAR this BLACK FRIDAY.  The For Him Bundles are a further 20% off during our Black Friday sale!
Don't miss out on our Black Friday Sale and stock up on your skincare essentials or gifts for him (if not for yourself).  
Keep your eyes peeled as we also have a new Christmas Gift Bundle being released on the 1st of December with never seen before, limited edition items. We can't wait to share!
Wishing all the Males out there an incredibly special day and here's cheers to you! 
Your journey to clear, healthy skin starts here. Shop the Lust Minerals range today. Be sure to follow us on Instagram so you don't miss out on all things clean beauty!
Want to join the clean beauty club? Click here to join our clean beauty community today. 
Learn more about your skin with a skin consultation! Click here to speak with one of our skin experts today.
Stay in touch with us 💛
Instagram: @lust__minerals 
Website: https://lustminerals.com.au/
CEO & Founder Stacey Hollands: @stacehollands