How To Achieve The Perfect Base For Makeup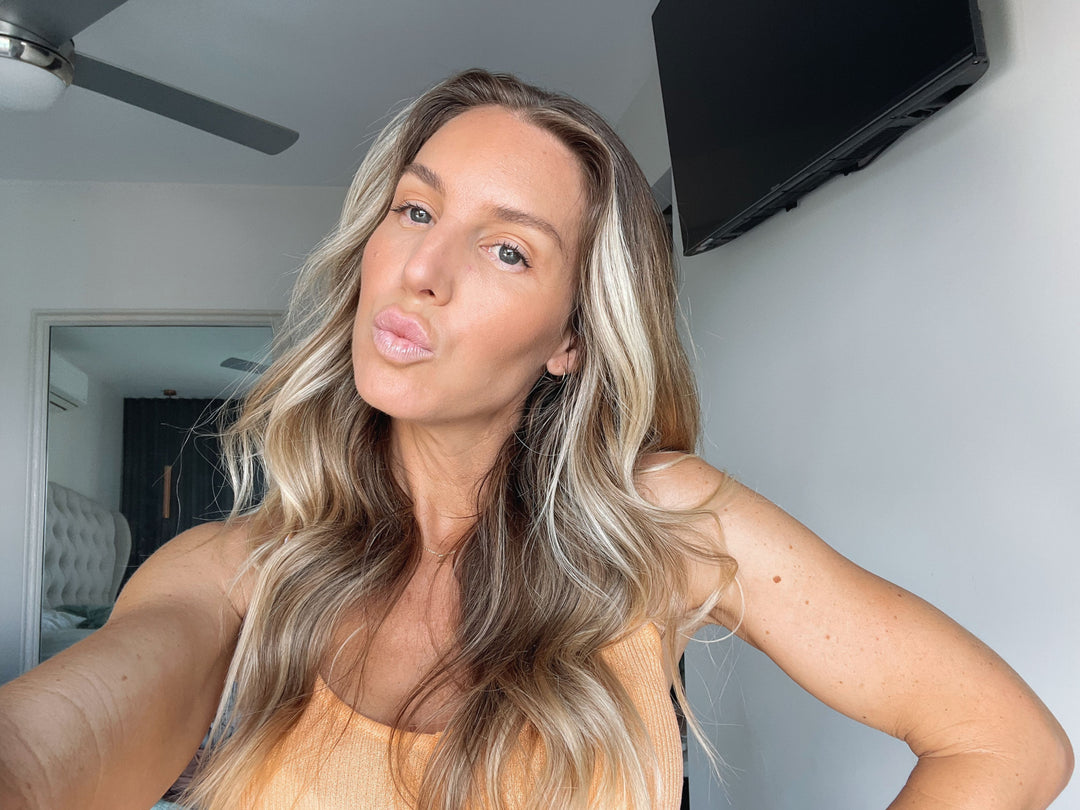 A perfect base starts with good skin prep. Investing in your skin is the best investment you can make as it will totally transform your complexion - with and without makeup. 
Allow your skin breathe with clean, non-comedogenic, and high performing products that your skin will thank you for.
The truth is, achieving a perfect base makeup doesn't happen instantly for most people. It takes knowledge, dedication, and commitment to the right routine to really achieve a smooth complexion.
Keep reading to learn our tips to help perfect your base and transform your skin for the better.
Choosing the right skincare routine
Starting with a good skincare regime is as essential as choosing the right type of foundation for your skin.
The key to an even, smooth, radiant base is well-hydrated skin that is free from dead skin cells. This can be achieved with our AHA Exfoliation Lotion formulated to gently exfoliate and hydrate your skin.
The Lust Minerals AHA Exfoliation Lotion will support breaking down dead skin cells to allow your foundation to have an even smooth coverage.
The Lust Minerals Hyaluronic Acid Serum, works seamlessly with the AHA Exfoliating Solution to visibly reduce the appearance of pores and create the perfect blank canvas for makeup application.
Base application steps
Next, choose the right kind of base products for your skin type. Regardless of your skin type, it's essential to begin with a primer. The right primer will help blur pores, fine lines, and blemishes whilst making your foundation last longer throughout the day.

For oily skin types, we recommend the Lust Minerals Mattifying Gel Primer and for normal or dry skin types, we recommend the Lust Minerals Mineral Primer.
There are 3 essential tools you can use to apply your base makeup – brush, sponge, and… your fingertips! The warmth of your fingers will help blend the makeup easily on your skin.
Brushes, on the other hand, are perfect for blending and evening out your foundation. Brushes also go together with sponges and/or a beauty blender when applying a full coverage foundation.
If you're unsure which foundation to get, check out our "Meet Our Clean Foundations" to see which clean foundation is right for you.
Finishing steps
If you want to finish your makeup with an airbrushed look, apply the Lust Minerals Mineral Loose Powder over the top of your favourite foundation. This will minimise the look of any skin imperfections and keep skin healthy and protected from harmful UV rays.
And lastly, never sleep with your makeup on! Removing your makeup with a gentle yet deep cleansing and nourishing cleanser will allow your skin to breathe overnight.
Choosing the right cleanser based on your skin type will also supercharge your regime. Try the Lust Minerals Calming Cream Cleanser if you have dry skin and sensitive skin. For oily and breakout-prone skin, you can try the Lust Minerals Superfood Gel Cleanser.
Your journey to clear, healthy skin starts here. Shop Lust Minerals Skincare today. Be sure to follow us on Instagram so you don't miss out on all things clean beauty!
Want to join the clean beauty club? Click here to join our clean beauty community today. 
Learn more about your skin with a skin consultation! Click here to speak with one of our skin experts today.
Unsure which shade to choose, reach out to our professional customer support team today and they can support you. support@lustminerals.com.au 
Stay in touch with us 💛
Instagram: @lust__minerals 
Website:
https://lustminerals.com.au/