HOW TO: ACHIEVE THE 'NO MAKEUP' MAKEUP LOOK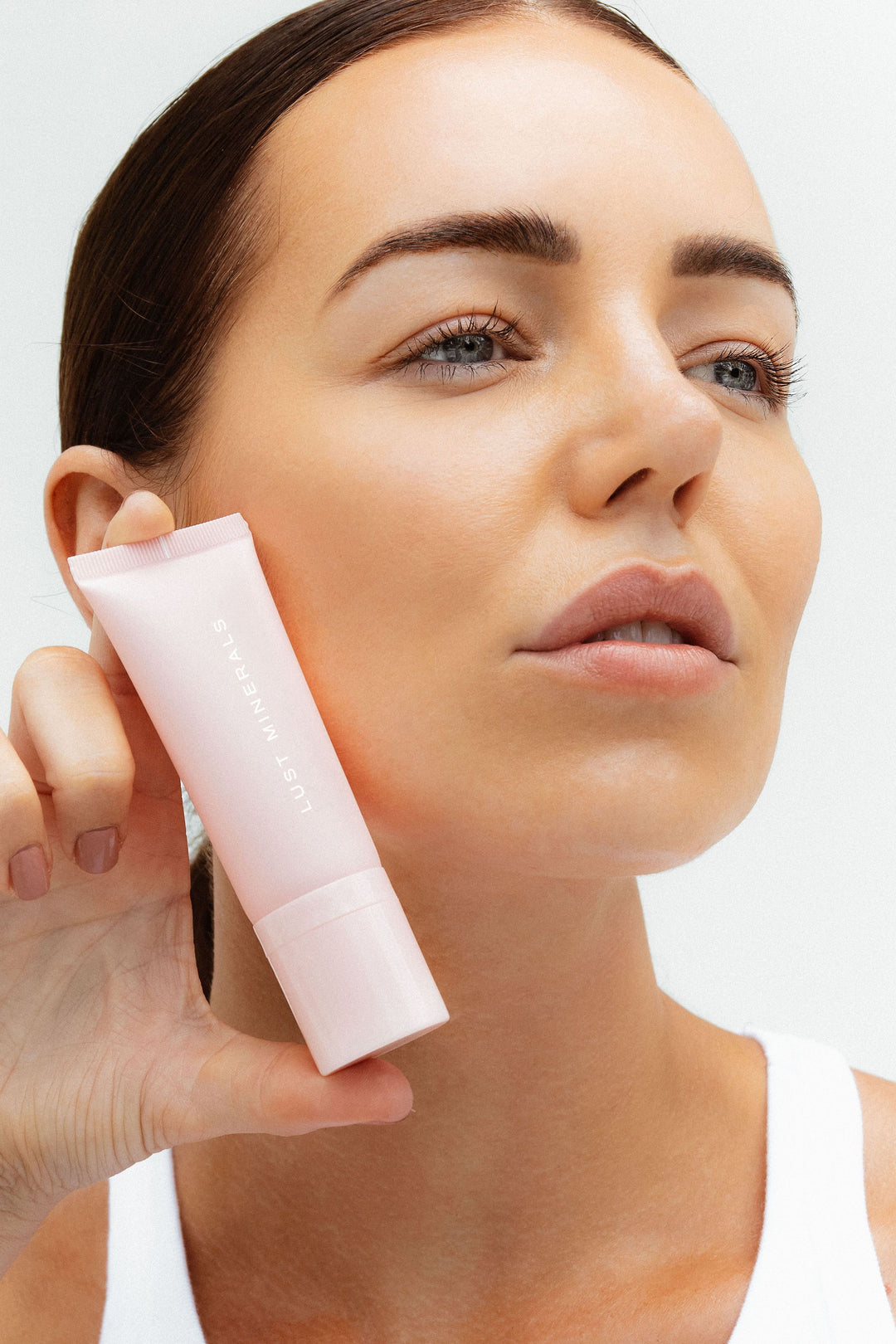 In case you missed the memo, natural is in! Heavy filters have disappeared off Instagram feeds, and heavy glam has disappeared from makeup artists repertoire. Glowing, healthy skin paired with a minimalist makeup look is the new trend and we're here to help you get it!
Pre-Application
To create a flawless finish for your no makeup look it is essential for your skin to be hydrated and as healthy as possible. If you don't already have a skincare routine suited to your skin type, this could be why your makeup doesn't sit properly once applied. 
At the very minimum, a cleanser (our Superfood Gel or Calming Cream Cleanser), a moisturiser (Probiotic Cream or Peptide Cream) and targeted serums (Hyaluronic Acid, Vitamin C Serum, Rejuvenation Oil) should be introduced to your daily morning and night routine. The incorporation of these products target bacteria and excess build up whilst increasing firmness, decreasing pore size and brightening pigmentation. Overall, by adopting these products into your daily skincare routine you are creating a smooth base for your makeup application.
Application
Once you've completed your skin care routine, apply your primer of choice (Mineral of Mattifying Gel). For a dewy natural look, we recommend using the Matte Finish Foundation or Smooth Mineral Glow Foundation, both resemble the coverage of a BB Cream. If you're wanting to add a little extra shimmer to your look, mix a few drops of the Liquid Illuminator in with your preferred foundation to create a long lasting glow. 
Next apply the Mineral Pressed Bronzer along your cheekbones, and in the arch of your eyelids keeping in mind a little goes a long way. Use the Loose Blush Powder to give some depth to your cheeks and apply Highlighter Powder on the tip of your nose and any other area you desire to add extra glow. Keep your brows as natural as possible, but use the Brow Gel to create a brushed up, fluffy look. Finish your look with a light coloured Lip Gloss.
Post-Application
To complete the 'no makeup' makeup look, style your hair with light waves or a relaxed ponytail to create an effortless, minimalist look. Lastly, share your flawless look on socials and don't forget to tag Lust Minerals for a chance to be featured on our page!
Not sure what shades of foundations to grab? Send our Skin Specialists an email at skin@lustminerals.com.au or contact us via our Instagram Page, we are online and available from 8am - 9pm everyday to assist you.