Hero Ingredients getting all the hype this Black Friday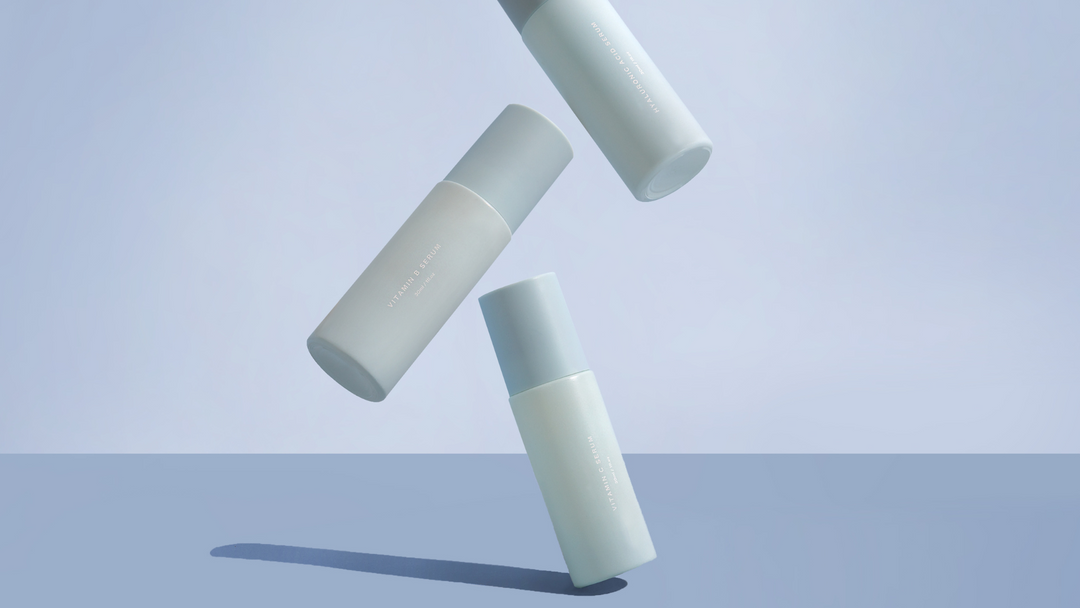 Let's dive into the hero ingredients getting all the spotlight and why now's the time to add them to your daily routine. When it comes to choosing products for your skin type and lifestyle, the first question we ask is, what do you want to achieve? When using serums, we can use different serums based on specific concerns.
Hyaluronic Acid - AKA Hydration Serum

Now if you don't suffer from direct skin conditions that may be obvious to the eye, you'll still find a lot of benefit in using serums. Not only will you see an improvement in the performance of your makeup, it's the skin benefits that will excite you. 
For almost all skin types we suggest adding a serum like our Hyaluronic acid Serum. Hyaluronic Acid is getting a lot of hype at the moment and for good reason. 
It is known that the hyaluronic acid molecules work to cushion and lubricate our skin and is naturally found in the body's connective tissue. Of course, Over time our bodies' stores of hyaluronic acid decline. 
The key benefit of hyaluronic acid is hydration and the unbelievable ability to retain moisture. It's known to hold 1,000 times its weight in water. To understand how important moisture is for the skin, you have to first know that dehydrated skin. Dehydrated skin is when the top layer of skin doesn't have enough water it appears dry, rough, and flaky, it can lead to the skin barrier being compromised which can then let bacteria in. Of course, we want to avoid this. 
When we have skin dehydration this is where our makeup can look uneven, our lines look deeper and our skin starts to look dull as I was saying earlier. It's all connected. 
The good news is that topical products that feature hyaluronic acid like our concentrated serum can help rebuild those depleted stores when used daily.
 You'll find with a hyaluronic acid serum like Lust Minerals, it's 97% hyaluronic which makes it one of the most concentrated products on the market. 
Vitamin C - AKA Vitamin C Brightening Serum

Our newly formulated Vitamin C serum has been elevated to ensure we deliver the most highly concentrated, highly effective brightening serum that remains natural and effective. For those whose main concerns are pigmentation, and dull skin this is the serum you'll want to invest in.
Research suggests that vitamin C serums may help protect the skin from many issues, including sunburn, photoaging, hyperpigmentation, wrinkles, sagging, dryness, and an uneven skin tone. Anyone dealing with these skin issues may want to consider adding our vitamin C brightening serum to their skin-care regimen. Additionally, topical vitamin C can help with acne through its anti-inflammatory properties that help control sebum (oil) production within the skin. Again it's one of those serums that everyone can use and when it's in a highly concentrated form you'll notice a difference in your skin. 

Vitamin B- AKA Anti Aging and Anti-inflammatory Serum

Vitamin B Complex Serum is getting some spotlight right now and here's why we think it's a must in your daily routine. Our Vitamin B Complex serum also known as a Niacinamide serum is a great option for multiple skin types. First of all,  Niacinamide is incredibly restorative and helps to support your skin's natural defences while preserving hydration - a great addition for those who have acne-prone or oily skin as it controls the production of sebum and soothes inflammation caused by blemishes and breakouts.
Not only that, Vitamin B serum is a great addition to any anti-ageing skincare routine. It can help to increase collagen production in the skin, restore cellular energy, and repair damaged DNA for a more youthful complexion.

You can now try all of our Serums in a Trio Pack, this bundle contains our Hyaluronic Acid Serum for hydration and skin plumping along with our Vitamin C Serum for brightening and tightening, along with your choice of the Rejuvenation Oil OR Vitamin B Serum. With our best-selling Serums, this pack includes all of the ingredients to help you achieve glowing, healthy skin.