Hello, Rejuvenation Oil! A must-have in your winter skincare routine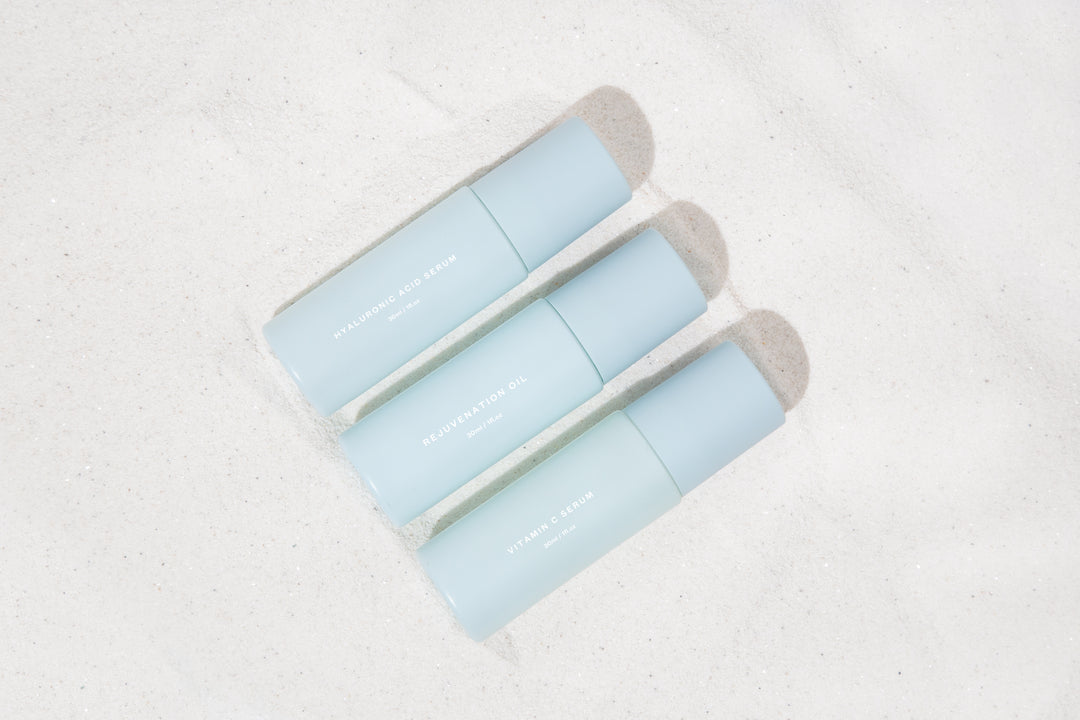 Having a solid skincare routine, especially during the winter season, is imperative for every single person. With so many women jumping on board the skincare journey and testing out every product they can get their hands on is something we absolutely adore. Life is all about trial and error, and we know we have finally hit the jackpot with Lust Minerals Rejuvenation Oil.
A good skincare routine will keep your skin and pores super clean, but it will also prolong the ageing process. There are way too many benefits to count on two hands for having a flawless skincare routine, but we love to name-drop a few anyways! One skincare product that you need in your daily routine is the Lust Minerals Rejuvenation Oil. 
Lucky for you, we have our very own Lust Minerals Rejuvenation Oil that is gentle and soothing on the skin. Why do I need this product in my winter skincare routine, you may ask? Well, we list our top three tips on why you need Lust Minerals Rejuvenation Oil in your life ASAP! Take a scroll down below to find out more. 
1. A relief from skin conditions!
If you suffer from eczema or dermatitis, you will instantly find relief with Lust Minerals Rejuvenation Oil. This product is packed full of antioxidants that can soothe and nourish your skin. With these certain skin conditions, it is super common to find uneven and dry skin appearing more often than not. We totally get the frustration. Sometimes it feels better covering up your skin when experiencing these conditions rather than letting your skin do its thing. When you feel like you have had enough of hiding, you can trust that Lust Minerals Rejuvenation Oil will help you along the way back to a flawless and confident YOU! Whether you have dry skin as a result of these conditions or just dry skin from the cold change of seasons, you can be sure that this product will guide your skin back to smooth, nourished, and hydrated skin this winter! 
2. Vital vitamins!
We are obsessed with how many vitamins are packed into this one product. That's right; Lust Minerals Rejuvenation Oil is loaded with plenty of antioxidants and vitamins that are all able to heal your skin. You will find that our Lust Minerals Rejuvenation Oil is enriched with Rosemary, Vitamin A, and Vitamin E. Vitamin A is well known for its protective qualities. This vitamin helps to prevent sun damage which in turn, ensures you don't age quicker (woo hoo!). Vitamin E works hand-in-hand with Vitamin A and provides nutrients that are important to vision, reproduction and the health of your brain, blood and skin. Your skin will love soaking up all of these rich antioxidants and vitamins during your daily skincare routine! 
3. Encourages cell production 
Our Lust Minerals Rejuvenation Oil encourages cell production every time you apply it on your skin. This product helps to fight free radical damage and encourage cell production. Cell production is important as it gives your skin a chance to refresh itself and protects your body from any nasties. Lust Minerals Rejuvenation Oil is designed for every skin type, so whether you have an eczema outbreak or acne scarring, your skin will love you no matter what when you use Lust Minerals Rejuvenation Oil!
Our purpose is to empower you and women alike to explore the natural and mineral-based options for your skin. Without any harmful ingredients in the way, we know that you will be on the right track to healthy skin in no time. Add some Lust Minerals Rejuvenation Oil to your skincare routine and watch how quickly the changes start to show. We know you will love this product just as much as we do! 
Your journey to clear, healthy skin starts here. Shop Lust Minerals Rejuvenation Oil today. Be sure to follow us on Instagram so you don't miss out on all things clean beauty!
Want to join the clean beauty club? Click here to join our clean beauty community today. 
Looking for a colour match? Click here to speak with one of our colour match experts today.