Gut Health & Skin Health: The Surprising Connection and How to Support Both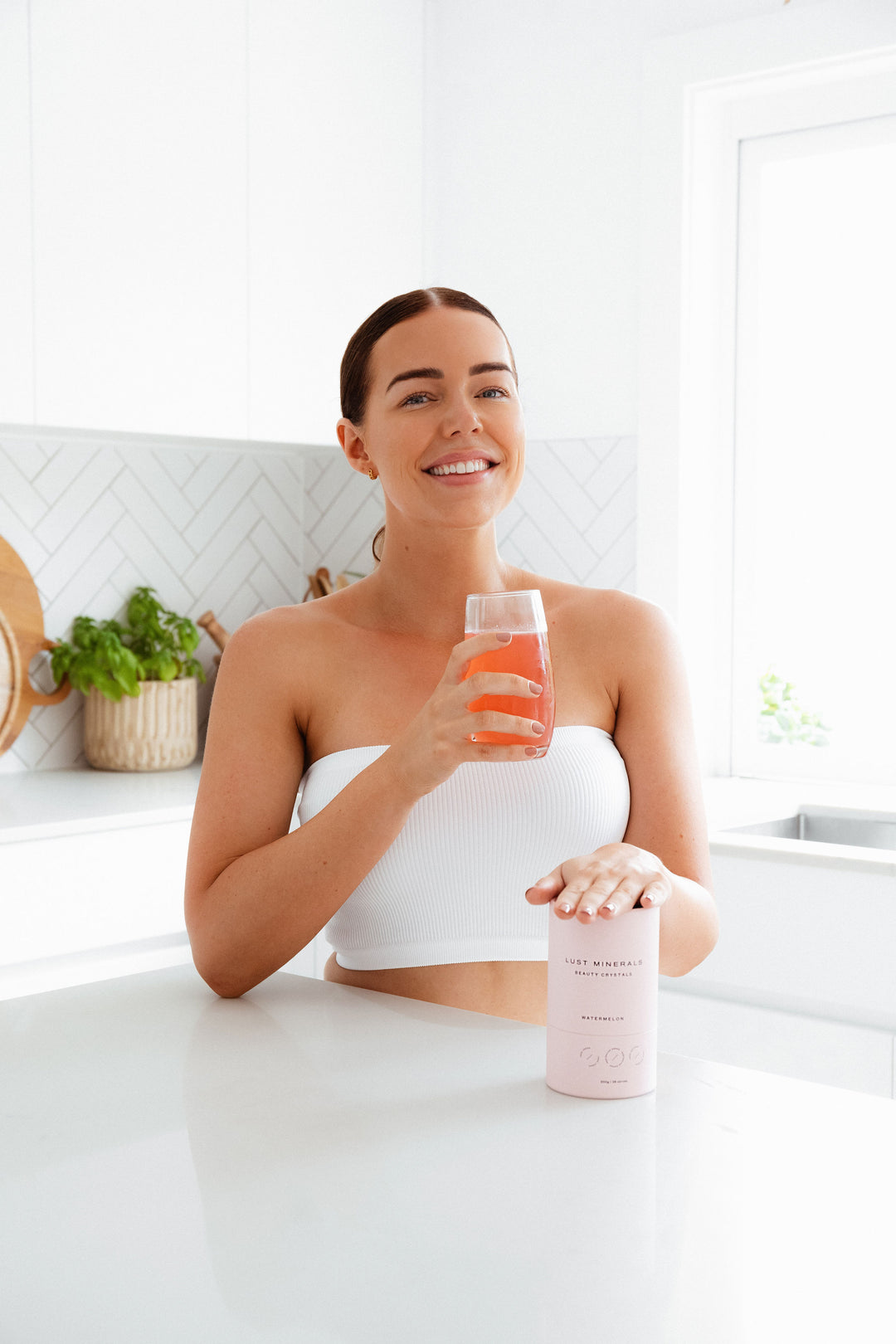 The connection between our gut health and skin health has become a topic of interest in the beauty industry as more and more studies have shown links between our gut health and skin issues such as acne, eczema, and rosacea. 
What is gut health?
Gut health refers to the ability of our body to process, digest, and absorb nutrients effectively. This is an important aspect of our overall health, as the gut microbiome plays a crucial role in regulating our immunity, metabolism, mood, skin health, and detoxification processes.
Did you know that 70% of the immune system lies in the gut?  That's why when the gut is unbalanced, our overall health is affected, which also manifests in our skin. 
What is skin health?
Skin health refers to the overall condition of our skin, including its functioning, appearance, and texture. Our skin is crucial in the detoxification process, as our skin expels toxins through sweat, which is a great support to the lymphatic system in draining waste and excess fluid from our body.
Our skin is our largest organ and anything that we apply to our skin can be absorbed into our bloodstream which can seriously affect our gut and the lymphatic system. 
As our understanding of our skin evolves, it's becoming increasingly clear that it is so important to support both our gut health and skin health for overall wellness.
So, how can we support both our gut health and skin health?
How to support your gut health and skin health?
To be able to support our gut health and skin health, it is essential to be mindful of our lifestyle and everyday choices. 
Here are our top tips here at Lust Minerals that we believe would support in maintaining both your gut and skin health:
Choose clean and non-toxic beauty products. By opting for cleaner alternative ingredients, you are limiting exposure to unnecessary harmful and toxins chemicals which can affect your skin, and overall health. Did you know that the Lust Minerals clean makeup and natural skincare range are also infused with superfoods that act as multivitamins for your skin? Get the results you desire, whilst improving your skin health with Lust Minerals. Our products are designed to nourish and heal your skin, whilst offering a full, long lasting coverage. There's no risk of your body absorbing any unnecessary nasties, as the Lust Minerals range only contains really clean ingredients. 
Take lemon juice.  Drinking a shot of lemon juice before each meal can help stimulate digestion and support gut health. Alternatively, you can add lemon to a fresh glass of filtered water to receive the same benefits. 
Avoid high amounts of sugar. Sugar can stimulate yeast overgrowth in our gut which can cause skin cell inflammation and oxidative stress that can lead to premature aging and acne. It's important to remember that what we consume can affect the health of your skin. As the saying goes, you are what you eat so eat your way to clear, glowing skin! 
Eat whole foods. To support the growth of good bacteria in your gut, aim for foods that are minimally processed or as natural and organic as possible. A well balanced diet will also support good skin health. 
Take probiotics. Incorporate probiotics or good bacteria strains like Lactobacillus into your diet. Studies suggest that consuming probiotic-rich foods can help reduce systemic inflammation, which can have a positive impact on both your mood and skin. 
Good thing the Lust Minerals products are packed with superfoods to support both our gut and skin health. The Lust Minerals Vegan Beauty Crystals, for example, is filled with a range of essential nutrients, antioxidants, vitamins, minerals, probiotics and prebiotics to boost your skin, gut, and overall immunity. 
Add prebiotics to your diet. Prebiotics are like food for good bacteria and can help boost their growth in our gut. Foods like asparagus, bananas, endive, chicory, garlic, and onions are all good sources of prebiotics. A convenient alternative would be the Lust Minerals Vegan Beauty Crystals as it contains prebiotics as well as probiotics, making it easier to incorporate both into your daily routine to support both a healthy gut, and clear glowing skin.
Your journey to clear, healthy skin starts here. Shop Lust Minerals Skincare today. Be sure to follow us on Instagram so you don't miss out on all things clean beauty!
Want to join the clean beauty club? Click here to join our clean beauty community today. 
Learn more about your skin with a skin consultation! Click here to speak with one of our skin experts today.
Unsure which shade to choose, reach out to our professional customer support team today and they can support you. support@lustminerals.com.au 
Stay in touch with us 💛
Instagram: @lust__minerals 
Website: https://lustminerals.com.au/
CEO & Founder Stacey Hollands:
@
stacehollands