Find Your Perfect Match With Lust Minerals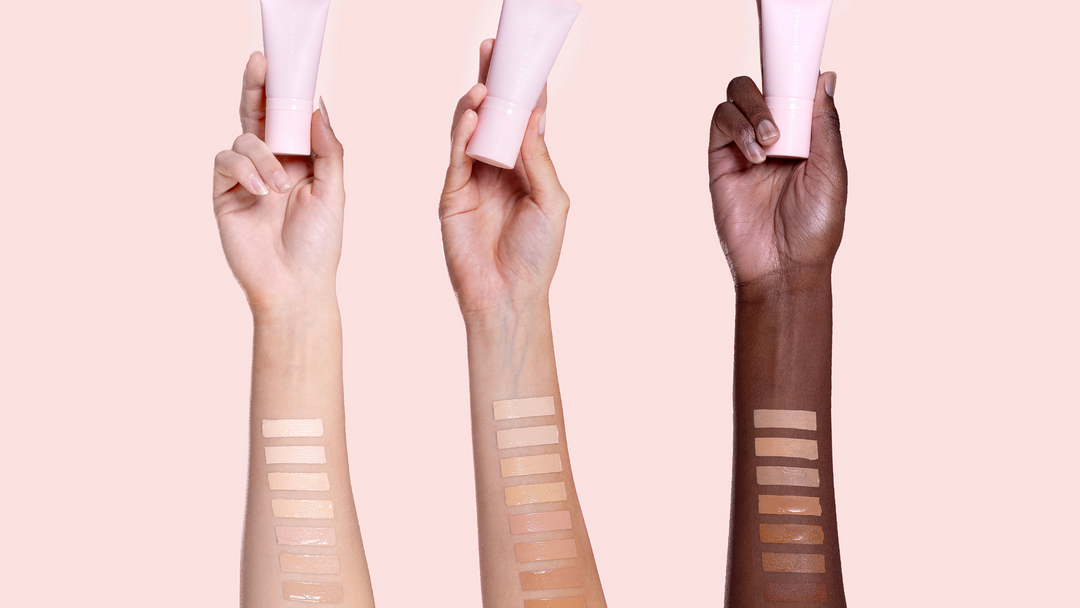 At Lust Minerals, we know how challenging it can be to find your perfect foundation shade when it comes to makeup. That is why we are proud to offer three, easy colour-matching options on our website with a 99% shade accuracy rate. 
Gone are the days of bad shopping centre lighting, you can now find your perfect match from the comfort of your own home - saving one makeup neckline at a time (your teenage self could never!). 
Let's break down the colour match services on offer…
Live Agent Colour Match
Our live agent colour matching option allows you to contact one of our friendly, and highly trained skin specialists directly, with an almost immediate response. This is an efficient tool, benefiting those who prefer conversing with someone, perhaps to discuss options or raise specific questions. 
Live Chat Response time: 1-3 minutes
Live Chat Operating Hours:
7:00am - 10:00pm on weekdays & 8:00am - 8:00pm AEST on weekends. 
Colour Match Form 
Simplify finding your shade with our one-step Colour Match Form! Our online colour match form is your ultimate convenience tool. It's designed for those seeking a straightforward and efficient way to connect with us without the back and forth. The process is easy, simply fill in the form and answer a few questions, upload three selfies in natural light, and let us know your current foundation brand and shade. Within 24 hours, our online skin specialists team will provide you with a personalised product and shade recommendations. We also include an application guide for mineral makeup. 
Response time: 1-24 hours
Self-Led Instant Colour Match
Our free, self-led colour match tool through the Match My Makeup system allows you to find your match through 2 options. The first option identifies a match using your current shade by entering the brand, product, and shade. Walah! You then have the ability to virtually try on your recommended shade and add it to your cart. The second option in this tool is a quiz, featuring a series of images that help to determine skin depth and undertone, and then from this, it will suggest your perfect match. 
Response time: Instant
We are confident you will feel secure in your decision with our range of colour-match tools. We are so proud of our 99% colour match success rate. However, if you would like to add another layer of security, we get it! You can add a $3 sample-sized product to your order and trial the shade before opening your full-size product. If the sample proves an incorrect match, you can exchange your unopened full-size product for a shade that is better suited. Alternatively, we have created our Perfect Match Pack bundle, the perfect bundle if you're looking to make the switch to a cleaner alternative - read more here. 
Your happiness is our priority, and you deserve to LOVE your match. Our consultants are more than happy to assist with any colour match or product queries you might have. 
We can't wait to pair you with your perfect shade!
To stay up to date with Lust Minerals, follow here.