Everything you need to know about our best selling Peptide Moisturiser.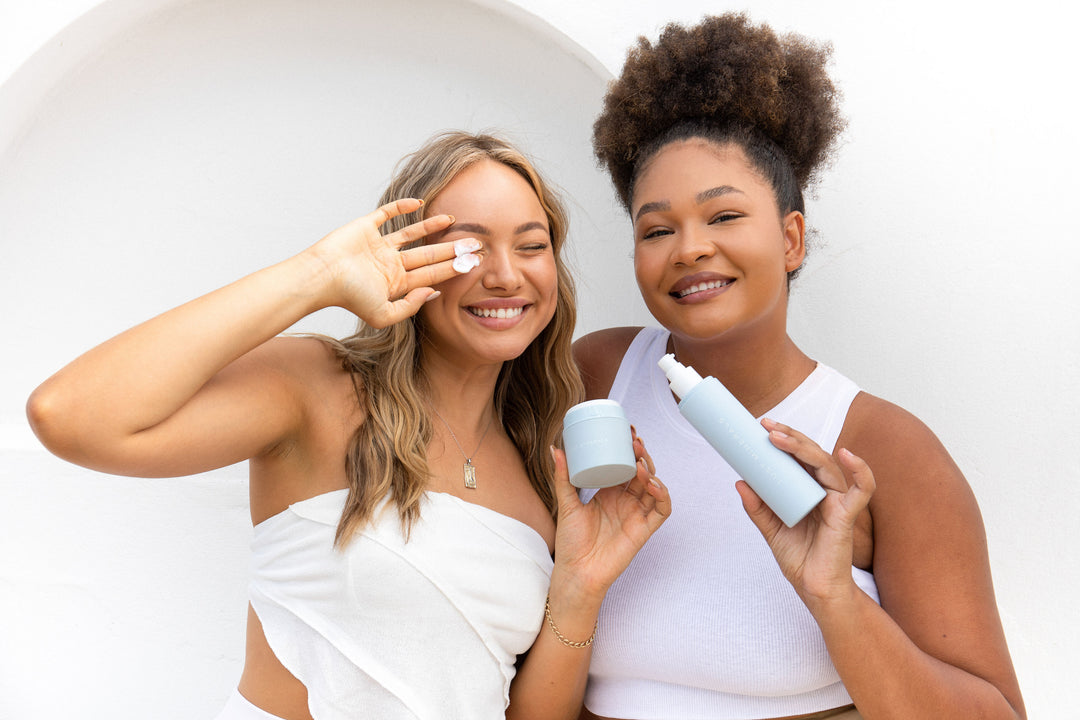 At the moment the beauty community is obsessed with peptides and so are we! Lucky for you,  we have our cult-favourite Peptide Moisturiser for you to incorporate into your everyday skincare regime! 
So what are Peptides and why are they an ingredient everyone is talking about? 
Peptides are amino acids that are the building blocks of proteins needed by the skin. For example, collagen and elastin are a form of proteins. Using a serum or moisturiser that contains peptides can lead to firmer, younger-looking skin and maybe even fewer breakouts.
This is why Lust Minerals formulated its now best selling Peptide Moisturiser to give you all the benefits that you are looking for in a moisturiser.
So, what is so great about the Lust Minerals Peptide Moisturiser and what makes it unique in comparison to other products on the market? 
It's ingredients! These include: 
Peptides - This Moisturiser contains hydrolysed rice protein which is a water soluble, cosmetic grade vegetable protein that is rich in amino acids, also known as a peptide. This supports stimulating cell propagation, improved collagen synthesis, reduction in wrinkles, and increased smoothness and toning of the skin. 
Hyaluronic Acid Serum - The secret to plump, hydrated and super soft skin lies within hyaluronic acid. Naturally occurring in the body, we lose 1% of hyaluronic acid each year. This is why we emphasise the use of Hyaluronic daily through our skincare products to moisturise, reduce inflammation, prevent water loss and boost skin's elasticity and plumpness, in order to relieve the look of fine lines.
Native Sunflower - Sunflower extract strengthens the skin barrier and keeps the skin smooth and soft. It is very rich in vitamin E, which is an antioxidant and helps to keep the skin in optimal health. 
Jasmine Extract - Jasminum Officinale (Jasmine) Flower/Leaf Extract is known to nourish the skin and increase the water content of the skin and help to keep it smooth and in good condition by strengthening the skin barrier. With its antioxidants, jasmine can help to protect the skin from environmental stressors. This can help to give a more youthful appearance to the skin. 
Rose Extract - Rose extract has incredible benefits when used in skin care. This extract has anti-inflammatory properties enabling Rose Extract to help minimise redness and soothe irritation – making it ideal for all skin types (acneic, dry, mature, sensitive) because of its calming and healing abilities. In addition, Rose Extract is believed to be able to help reduce spots and discoloration.
All these ingredients are natural, and safe for the skin making it suitable for even the most sensitive of skin types. We have left out any nasty or harsh chemical ingredients so we can ensure we are giving your skin high quality, clean ingredients that with continued use, can help you to achieve the skin goals you are aiming for. Think of our products as your external multi-vitamin. With a complete skincare regime from Lust Minerals, you will be feeding your skin with superfoods and vitamins to nourish, heal and protect your skin.


We suggest applying the Moisturiser to the skin morning and night after cleansing and applying your serums over top for optimum results. 
Tap to shop the Peptide Moisturiser. 
Your journey to clear, healthy skin starts here. 
Shop Lust Minerals Skincare today. Be sure to follow us on Instagram so you don't miss out on all things clean beauty! 
Want to join the clean beauty club? Click here to join our clean beauty community today. 
Learn more about your skin with a skin consultation! Click here to speak with one of our skin experts today.
Unsure which shade to choose, reach out to our professional customer support team today and they can support you. support@lustminerals.com.au 
Stay in touch with us 💛
Instagram: @lust__minerals 
Website: https://lustminerals.com.au/
CEO & Founder Stacey Hollands: @stacehollands