Everything You Need To Know About Clean Tinted Sunscreen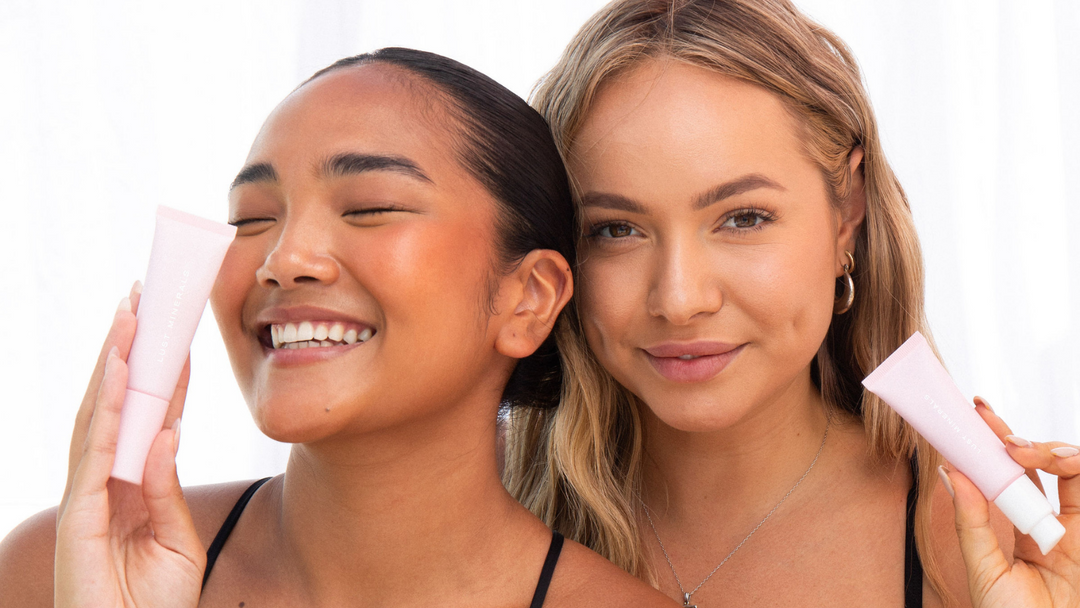 We all love getting outdoors and enjoying that sunshine right? Although, how often are we thinking about the long term damage this can cause and what effect the sun has on our skin - the largest organ in your body.
Not only is the skin exposed to harmful UV rays which can cause early signs of ageing such as wrinkles and sun spots, it can also damage your skin cells which is harmful to the skin barrier and can impact collagen production. These can take a long time and a small fortune to try to reverse the damage done and there is also an increased risk of getting skin cancer which is something we should all be doing our very best to avoid.
Looking after the skin we have is so vital for healthy glowing skin all year around. Here at Lust Minerals, we have created the perfect solution for you..
Introducing our very own SPF 50 Clean Tinted Sunscreen with Hyaluronic Acid. This incredible one of a kind product will be your new best friend, not only in summer but all year round. This beauty will keep your skin healthy, hydrated and most importantly protected from the harmful UVA and UVB rays and also prevent sun damage. Because we don't want to ruin or waste all our skin-vestments and effort we put into our skin routine.
Not only is this product a must have in your makeup routine prior to your makeup application but this needs to be used daily. Whether you are out walking for your morning cup of coffee or heading to work while driving in your car. No matter if it looks cloudy and overcast; the UVA and UVB rays are still present even when the sunshine isn't. Our best advice - Make it a habit like brushing your hair and teeth so you never forget it. 
Rules to live by and how to apply…
This part is important and needs to be applied all over as a full coverage to ensure you get the sun protection needed and you look after your skin as best you can.
If you aim for a couple of pumps to do your face and neck. Apply to your hands then apply to the skin and rub it in. If wearing makeup I would apply 5 minutes before to allow this to sink into the skin a little then go ahead with your primer as normal. This should always be applied after cleansing and applying moisturiser.
Be sure to apply this 20 minutes before sun exposure for the best protection. 
This product is the best go-to sun protection for all skin types and with a clean, organic and natural formula and is well suited to those with sensitive skin and is also cruelty free.
With the high sun protection factor of 50 it gives better protection and ensures your skin is getting the best care when out in the sun. Eliminating the risks of sun damage and other harmful effects to your beautiful skin. Along with the infusion of Hyaluronic Acid giving that added hydration boost to keep our skin nourished and glowing just how we like it. 
Our formula is designed to sit perfectly under our makeup and will also look great when worn on its own. 
OUR CLEAN TINTED SPF IS; 

- 50+ with hyaluronic acid 
- Natural & Organic 
- Water Resistant 
- Family Friendly & Pregnancy Friendly 
OUR CLEAN TINTED SPF IS LAUNCHING SUNDAY 27th February 2022. 
Make sure you follow us on Instagram so you don't miss out on what else we have in store for you for 2022! 

Intrigued to join the clean beauty club? Click here to join our clean beauty community today. 
Looking for a colour match? Click here to speak with one of our girls today.