CEO Stacey Hollands announced as AUSMUMPRENEUR finalist of 6 categories in 2022!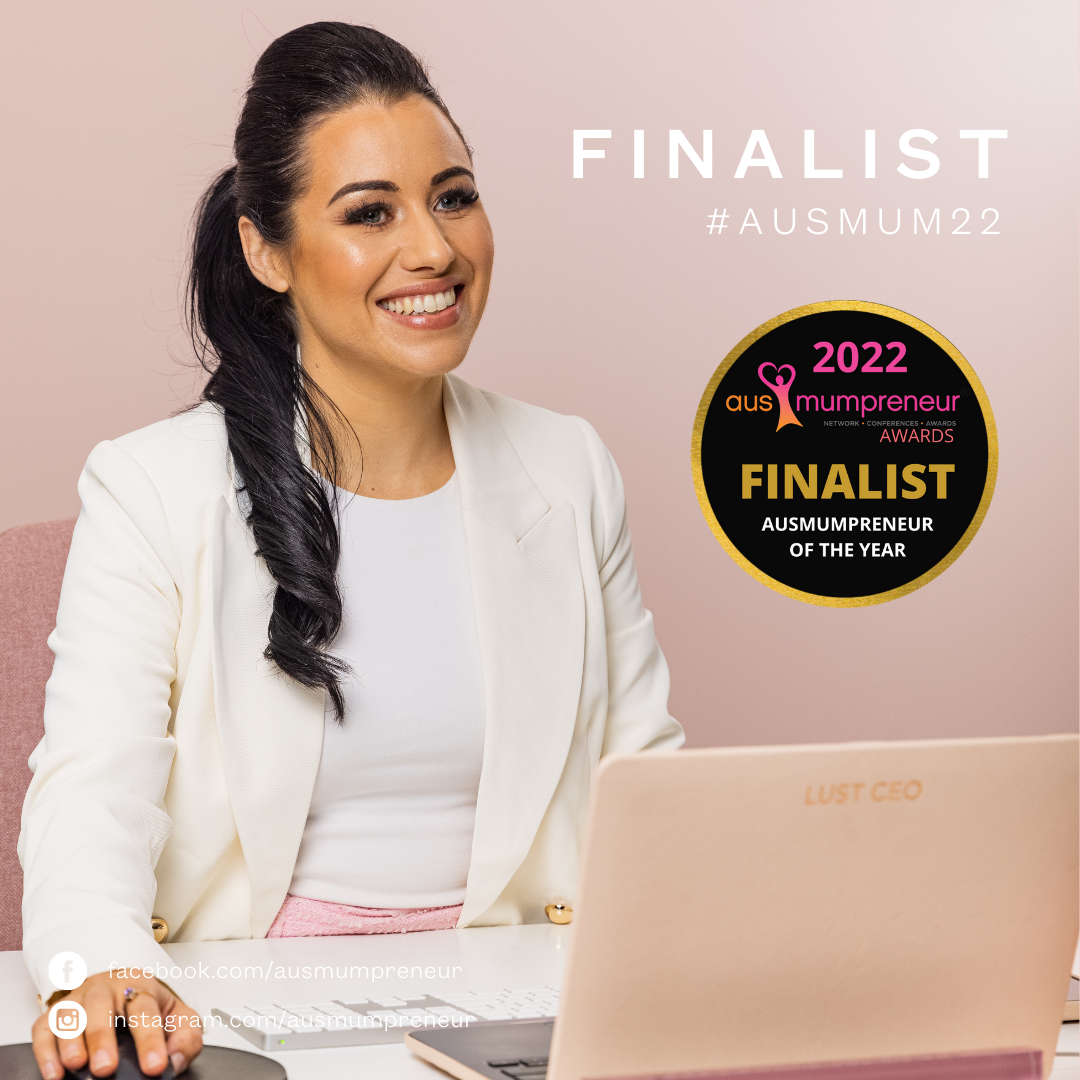 Stacey Hollands is the much-loved and inspirational CEO and Founder of Australia's favourite clean beauty brand, Lust Minerals and a busy mum of two. Stacey has dedicated her life to creating Australia's favourite clean beauty brand; Lust Minerals and has recently been recognised for her dedication in the AusMumpreneur Awards for 2022. 
Stacey has been announced as a finalist of 6 categories under the AusMumpreneur Awards, presented by The Women's Business School. This organisation aims to celebrate and recognise Australian Mums in business who achieve outstanding success in areas such as business excellence, product development, customer service, and digital innovation. 
The awards are designed to recognise the growing number of women who successfully balance motherhood and business in a way that suits their life and family.

Stacey is a finalist in the following 6 AusMumpreneur categories:


Ausmumpreneur of the year 
Business Excellence Award
Global Brand Award
Retail E-commerce
Product Innovation Award
Hair & Beauty Business Award
Stacey's mission for Lust Minerals is to prove that mineral makeup has high-performance power to change your skin, your life, and leave the planet a better place. Since starting up Lust Minerals in 2014, Stacey knew she "couldn't wait to start a business and to take control of my own vision and goals and make a difference. I really believed I had more to offer." 
Stacey is delighted to be in the running for these 6 categories and knows that her passion behind the Lust Minerals brand has led her to where she is today and inspiring so many other Aussie mums across the nation.
When her dad became ill with cancer, Stacey began to truly understand the importance of using clean beauty products and went on a mission to create something that was affordable to ensure anyone could justify clean products. "Deep down I knew this was my calling. I was dedicated to making a difference and ensuring I could educate as many people as I could and really bring awareness to chemicals and the importance of minimising them." 
With such a strong and powerful vision behind the clean beauty Lust Minerals brand, it can also present challenges to running a successful business and being a mother of two. Despite the challenges, Stacey loves what she can do. "What I love most about being a Mumpreneur is that I can truly design a life of meaningful work with making a difference in so many beautiful peoples lives and of course I value quality family time and the life I have truly envisioned for myself. Every day I wake up with so much purpose and passion". 
Stacey is honoured to be a finalist in these 6 AusMumpreneur Awards for 2022 and is determined to constantly grow and expand the business so that it is more than just a clean beauty brand, but a space where women feel empowered, educated, and ready to tackle anything that comes their way. 
"I believe it's important to have a clear business plan to the best of your ability, this doesn't need to be professional at the start. Map out where you need to be to achieve your goals and work your way backwards with weekly achievable goals", Stacey explains.
We are constantly inspired by Stacey and the business she has built from the ground up. There is so much more in store for Stacey and we cannot wait to see it all unfold! 
A last piece of advice from Stacey is to "remember you only have one life. Really live it now and how you envision yourself to live the life of your dreams. Don't settle for anything less because at the end of the day we can't come back and do it all again".   
For more information on the AusMumpreneur Awards visit: www.ausmumpreneur.com.
To keep up with Stacey via socials follow her Instagram.
Join our Clean Beauty Club for exclusive tips & chats with the community.
Follow us on Instagram for more beauty/ health related tips.
Click here to shop our Mineral based products.