Celebrating Mother's Day: An Interview with Stacey Hollands, CEO of Lust Minerals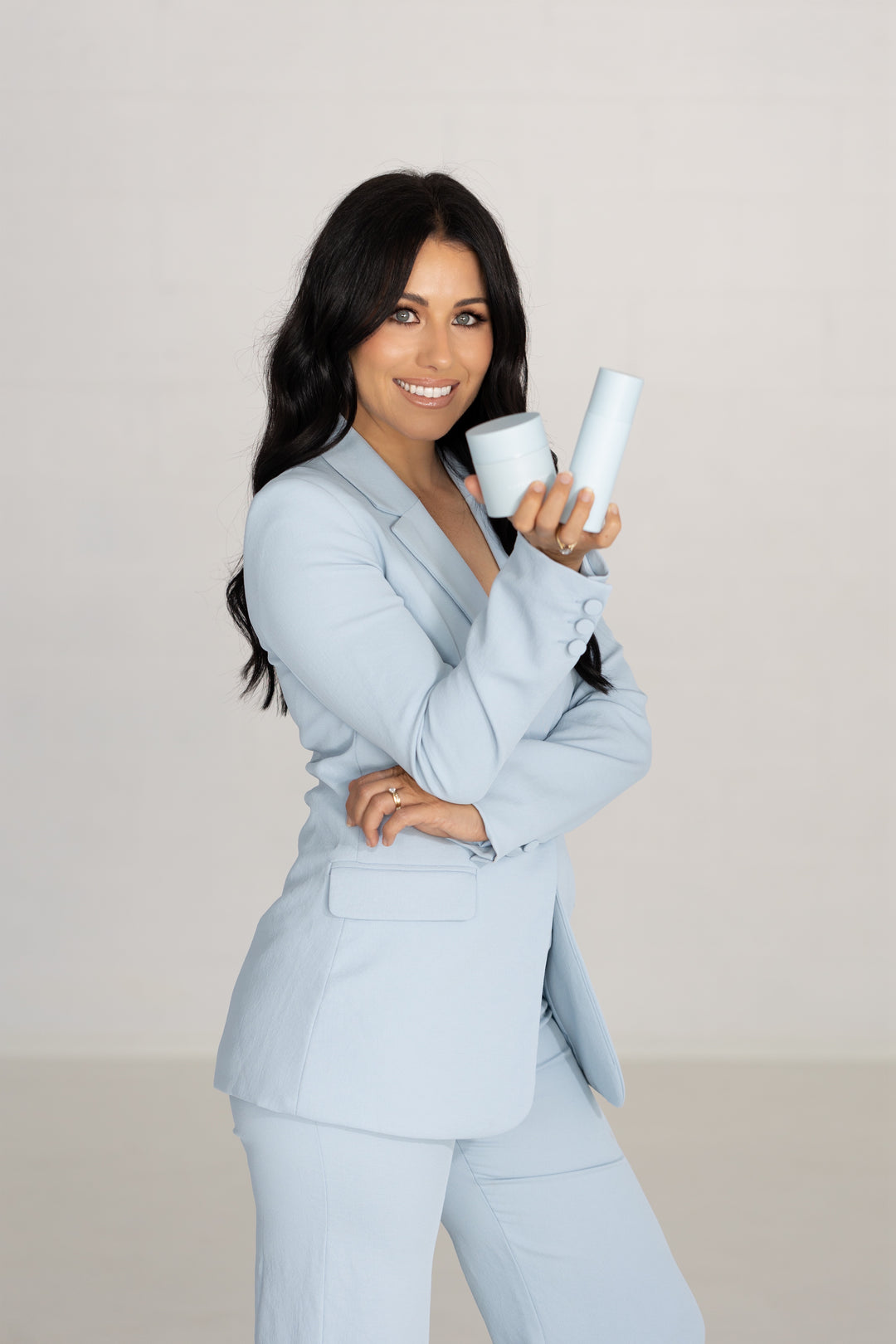 In celebration of Mother's Day, we had the opportunity to chat with our very own CEO, Stacey Hollands, who shares her experiences as a mother and her remarkable ability to navigate the delicate balance of running a business while nurturing her children. Stacey's insights provide a heartfelt glimpse into the importance of self-care, the joys of motherhood, and the valuable skills she has acquired along her remarkable journey.
Q: How do you prioritise self-care and maintain your own well-being while also caring for your children and running a business?
Stacey: I am still learning and evolving with this every single day, but as of late, I have really focussed on removing that guilt when I am focussing on one area, and not the other, and this in turn has helped me to feel more present and productive in the moment. 
I do use my Google Calendar for everything too. If it isn't in there, it doesn't exist, and this really helps me to stay on top of the sometimes never ending task list. I'm also in the office most days from 8am, so I always like to ensure I am home by 4:30pm so I can spend a good hour fully present with my kids before we get stuck into the evening routine. 
For myself, I make sure I move my body at least 3 times a week as this really supports me in showing up as the best version of myself. 
Q: What have been some of the most rewarding moments of motherhood for you?
Stacey: The whole journey has been rewarding. The milestones of each year are incredibly fulfilling. The first seven years of a child's life are what shapes them and the person they will become, so it's been truly gratifying to be aware of this and have the opportunity to change any patterns to ensure myself and my husband are setting our beautiful kids up for success, and to be the best versions of themselves. 
Q: What skills have you developed as a mother that have translated to your work as a CEO, and vice versa?
Stacey: The discipline I have learnt from running Lust Minerals has translated to motherhood and supported me in finding balance. The constant hustle and ability to juggle multiple things on the go are skills I have acquired from both roles. Moreover, becoming a mother has made me realise what is genuinely important, allowing me to prioritise effectively and support me to find the right balance between work life and home life. 
Q: How has becoming a mother changed you as a person, and what have you learned about yourself through the experience?
Stacey: Becoming a mother has made me realise what's truly important. The little things I used to worry about before having children don't matter anymore. Prioritising my health, establishing routines, and getting enough sleep have since become crucial, as my children rely on me. I see more than ever the importance of filling up my own cup because at the end of the day, I can't give from an empty cup.
Q: Since becoming a mother, has it changed the way you make decisions for the brand?
Stacey: Yes, it has in some way. I now design our products with my children in mind, wanting something that is safe and convenient for them. For example, our cleanser can also be used as a body wash and I use this on the kids, as well as our natural SPF, my kids wear this daily.
Additionally, there's an additional focus on sustainability because I am aware that our actions today will impact my children and their future. 
Q: What do you think is the most important thing you can teach your children about happiness, self-care, and beauty?
Stacey: Spreading kindness and not worrying about what other people think are key lessons I want to instill in my children. Embracing the differences between individuals is crucial, as it is what makes us all unique and it would be boring if we were all the same. 
In terms of self-care, I do put a strong focus into instilling important daily habits into my kids, whether big or small, in the hopes that they will carry this on in their future years. 
Stacey's words remind us that all mothers are superheroes. We celebrate Mother's Day and all the amazing mamas out there for their tireless efforts, their endless patience, and the countless sacrifices they make to care for their families. 
We celebrate the little moments of joy and fulfilment that motherhood brings, as well as the valuable skills and lessons that mothers teach their children. 
To all the mums out there, those with us, those who may not be, those yet to be and those stepping into the figure, we want to say THANK YOU from the bottom of our hearts for all that you do, and for being the strong, loving, and amazing women that you are. 
Happy Mother's Day!
Follow more of Stacey's journey via her Instagram. 
To stay up to date with Lust Minerals, follow
here.