Breaking the Stigma: Join Us in Supporting Women's Menstrual Hygiene with Share the Dignity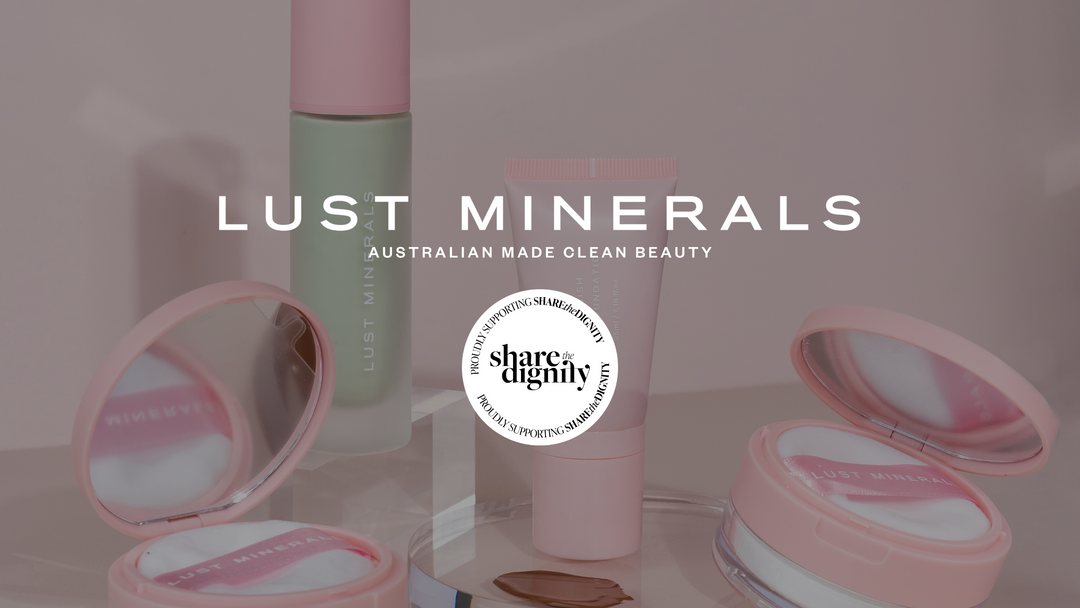 Breaking the Stigma: Join Us in Supporting Women's Menstrual Hygiene with Share the Dignity
At Lust Minerals, we are passionate about supporting women's health and well-being.  That's why we're proud to announce our partnership with Share the Dignity, an incredible organisation dedicated to promoting menstrual hygiene and ensuring everyone has access to essential products. Together, we're working to break the silence surrounding periods and support those in need. 
Menstrual Hygiene Day:
In honour of Menstrual Hygiene Day that was May 28th, we partnered with Femme Organic, a champion in the field of menstrual care, to amplify our support. Together, we took to Social media, aiming to shatter the silence surrounding periods and break down the stigma associated with menstruation. 
For every order placed on May 28th, Lust Minerals generously donated $2.00 to Share the Dignity organisation. We're proud to say that our combined efforts contributed to the amazing work carried out by Share the Dignity, supporting their mission to ensure dignity for all.
Now, we're ready to further our impact and we're inviting you to join us.
Supporting Menstrual Hygiene Locally and Nationally:
From May 28th until June 30th, Lust HQ will serve as a collection spot for Share the Dignity right here at 1-2/17 Main Dr, Warana QLD 4575. Our dedicated team at Lust Minerals are actively participating and we extend a warm invitation to all of you to join us in making a difference. So, if you're a local to the Sunshine Coast, we encourage you to drop off menstrual hygiene items during this period. For those outside the area, you can still contribute by sending your donations to us. Rest assured that all items received will be sent to Share the Dignity on July 1st, making a direct impact on those who need it most.
Share the Dignity: Empowering Lives and Making a Difference:
Share the Dignity is an organisation driven by compassion, empathy, and a deep commitment to making a positive impact on the lives of others. Their mission aligns perfectly with our own values, as we strive to create a world where everyone has access to basic necessities and can live with dignity. Share the Dignity works tirelessly to provide menstrual hygiene products to those experiencing homelessness, poverty, or other challenging circumstances. By supporting them, we're directly contributing to their vital work and helping to create a more inclusive and compassionate society.
Join Us in Making a Difference:
We are excited to continue our support for Share the Dignity throughout this month and beyond. Menstrual hygiene is a fundamental aspect of overall well-being, and by coming together, we can create positive change. We invite you to join us in breaking the silence, eradicating stigma, and ensuring that no one is denied their dignity. Whether it's through donating menstrual hygiene items or spreading awareness, every action counts.
To stay up to date with Lust Minerals, follow here. 
Follow more of Stacey's journey via her Instagram.