Boxing Day Sale Alert: Save up to 30% on Australia's Favourite Clean Beauty Products + more!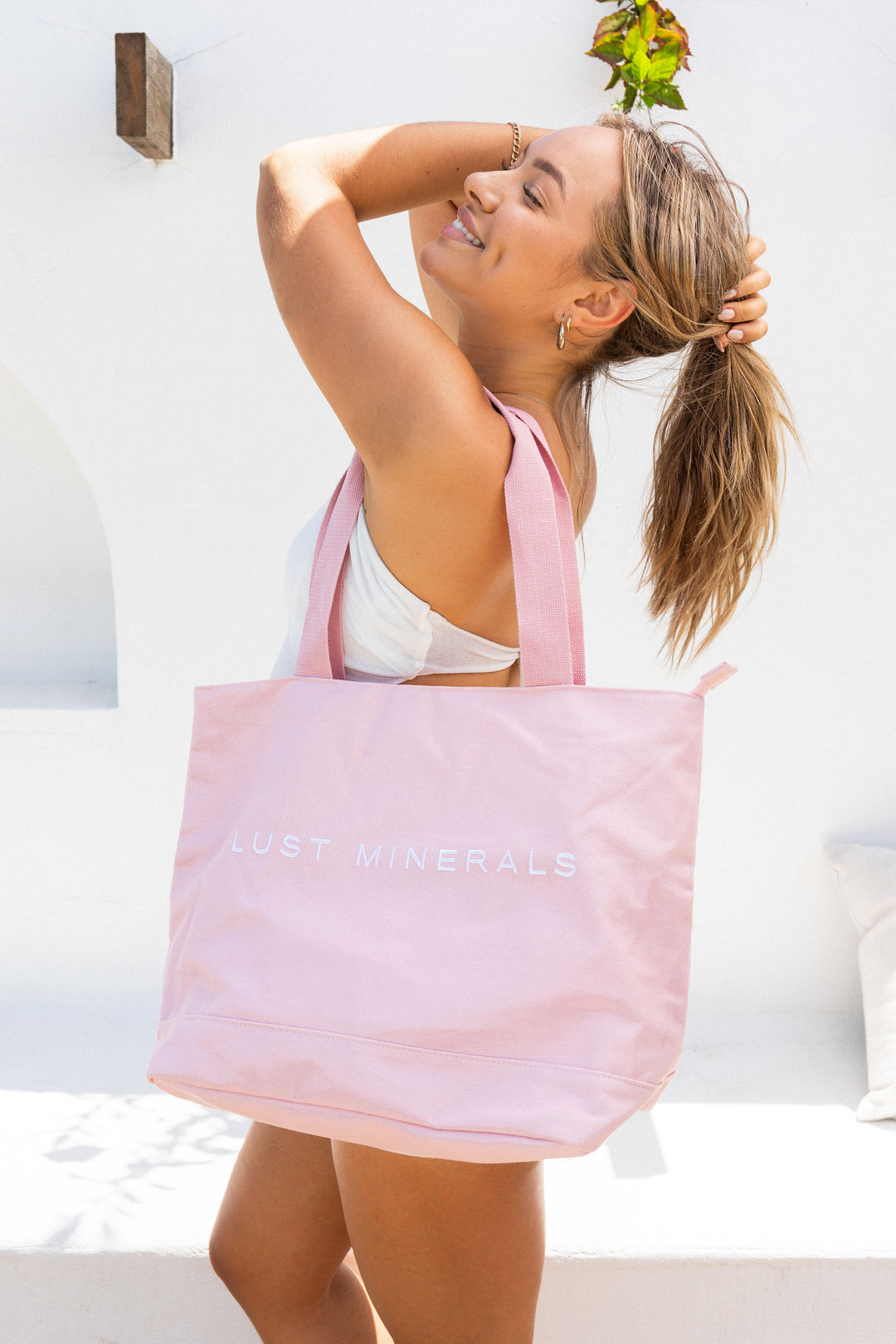 Get ready to stock up your clean beauty stashes this Boxing Day Sale! 
Lust Minerals' Boxing Day Sale launches on the 26th of December. Shop our top-rated mineral makeup and high-performance skincare bundles at up to 30% OFF for a limited time only! Plus, you'll receive a FREE Lust Minerals Tote bag when you spend over $129. 
The Lust Minerals Tote Bag is a cult favourite amongst our Lust Minerals Community as it is stylish, spacious and versatile! The Lust Minerals Everyday Tote Bag is known to be used as a Nappy Bag, Swimming Bag, Everyday Tote, Beach Bag and even for your Market Hall. It is made from high quality, durable materials so it is designed to last. 
Not only is it functional and convenient for carrying all your everyday essentials, but it is also a sustainable and an eco-friendly alternative to disposable shopping bags.
Speaking of shopping…
If this is your first-time shopping with us, you should definitely take advantage of the amazing introductory offers we have available this Boxing Day. With over 100,000+ happy customers since 2014, our mission is to empower you with clean beauty that delivers real results. Head into the new year putting your skin and health first. 
These trial sets will allow you to trial our best selling products before committing to full size! 
Makeup Trial (25% off) 
You'll save $12!
This set includes trial sizes of our best-selling, buildable coverage & long lasting makeup products. Achieve a flawless, full coverage base without worrying about clogging your pores. 
What else can we say? Better yet, hear it from our lovely customers…
⭐️⭐️⭐️⭐️⭐️ "Finally made the change to mineral makeup and it's absolutely beautiful, great coverage perfect colour match . Perfect! thank you "- Jessica S.
The Lust Minerals Perfect Match Pack is the perfect pack for any one wanting to make the switch to clean beauty. This bundle features full size products as well as sample size products for peace of mind. We understand buying shades online can be hard, so simply trial your sample shade first and if it isn't quite perfect, we can swap your unopened full size product for a more suitable shade at no cost! 
You'll save $57! 
Trial size products included: 
PLUS, it also includes full size products of our best-selling foundations that are packed full of superfood ingredients to not only deliver real results, but to act as a multivitamin pill for your skin to give it the nourishment it deserves. 
Need more information? Our customers speak louder than we do. See what they have to say about the Perfect Match Pack.
"Highly recommend! ⭐️⭐️⭐️⭐️⭐️
After having my free virtual colour match, I purchased this bundle. The girls absolutely nailed the colour match and the products are amazing! Alittle bit goes a long way and it is so light on the skin. A couple days later I purchase the rest of the full size products I needed, plus a couple extra. I have sensitive skin, eczema and gym alot and I can't fault this make up brand!" - Monica
If you're looking to perfect your skincare routine in 2023 then look no further! Invest in your skin this year with Lust Minerals natural skincare products. 
 You'll save $20.95!
 This bundles includes trial sizes of the following:
As our lovely customer, Arona said,  "Absolutely amazing, my skin feels and looks fantastic.Thank you for just amazing products". ⭐️⭐️⭐️⭐️⭐️
If you would like to explore more options, or if you are already a part of our Clean Beauty Club, you might want to check out our amazing curated beauty sets, especially picked by one of our favourite influencers.
Tammi's Everyday Bundle (30% off)
You'll save $44!
This bundle includes Tammi's everyday beauty essentials:
This makeup set has everything you need to create a natural, everyday makeup look. These products provide the perfect balance of a breathable coverage, longevity, and a natural, radiant finish to help you feel confident each day without having to worry about clogging your pores.  
Basic Skincare Bundle (20% off) 
You'll save $19!
The Basic Skincare Bundle includes your choice of Gel or Cream Cleanser & Peptide or Probiotic Moisturiser along with our brand new AHA Exfoliating Solution.
The name is basic, but the results are extraordinary…
⭐️⭐️⭐️⭐️⭐️ "My skin has seriously never been more healthy! No more breakouts. Usually suffer from dry skin too so was a bit hesitant to swap my oisturizer out for this one…but it is AMAZING!  The AHA solution is a must have. And the superfood cleanser is one of my fave products." - verified customer
⭐️⭐️⭐️⭐️⭐️10/10 Recommended!" I LOVE LOVE LOVE it!⁠
"My skin has been on such a journey after coming off the pill. To find a makeup that looks good and lasts through a hectic and long workday is amazing!⁠ Primer feels amazing when you put it on, and the pro finish is just so good at covering! " - Alicia S. , verified customer⁠
Achieve FLAWLESS, LONG-LASTING MAKEUP with Lust Minerals' Mineral Primer and Pro Finish Liquid Foundation. ⁠
What's to love:
Lust Minerals best selling duo!

Breathable, full coverage finish

Long lasting

Hydrating and nourishing on the skin

Packed full of superfoods to act as a multivitamin pill for your skin
Shop now and let the results speak for themselves! Not sure on what shade to choose? Our Team of skin specialists are available all throughout the holiday period to support you! Click here for a FREE Colour Match! 
Your journey to clear, healthy skin starts here. Shop the Lust Minerals range today. Be sure to follow us on Instagram so you don't miss out on all things clean beauty!
Want to join the clean beauty club? Click here to join our clean beauty community today. 
Learn more about your skin with a skin consultation! Click here to speak with one of our skin experts today.
Stay in touch with us 💛
Instagram: @lust__minerals 
Website: https://lustminerals.com.au/
CEO & Founder Stacey Hollands: @stacehollands