BEGINNERS GUIDE TO MINERAL MAKEUP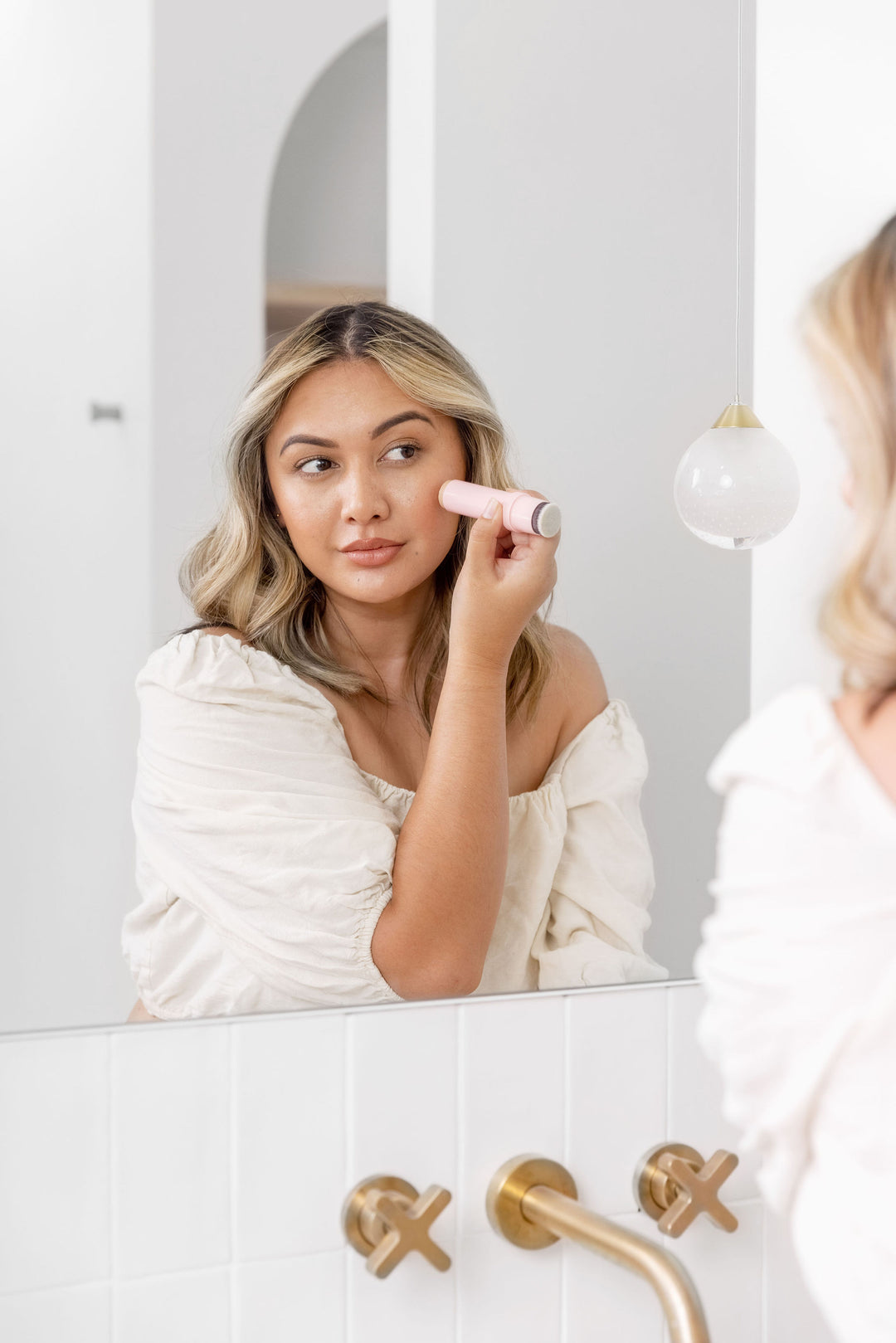 Mineral Makeup has been a soaring beauty trend over the past few years, but there are still a lot of people questioning whether it is actually worth the hype. We can assure you, it absolutely is and for good reason.
We have put together a beginners step by step guide on why it is trending and why Lust Minerals and to show you just how simple it is to make the switch to a cleaner alternative today... Your future self will truly thank you for it. 
What is Mineral Makeup?
By definition, Mineral Makeup is made up of minerals which are substances found in the earth. It is a more natural form of makeup as it doesn't contain any synthetic ingredients. The best yet, we don't need to use cheap emollients to make it stick (last) on your skin, natural minerals when they warm and bind to your natural oils in your skin will last so much longer without the chemicals.
Why Choose Mineral Makeup?
Did you know that your skin is your largest organ and absorbs EVERYTHING you put onto it? If you are applying Conventional products that contain harsh chemicals, toxins, fillers, or any other irritants, these are being absorbed through the skin and into your body and therefore could be linked to causing long-term damage not only to your skin, but to your overall health.
As Mineral Makeup is a lot cleaner, it is lightweight and breathable. It is safe for even the most sensitive and problematic skin types.
Mineral Makeup is also just as good for your skin as it is for the environment. 
Why choose Lust Minerals?
Now we know a lot of you have your fav brand and that's that, we get it. We are here to assure you you won't look back and either will your health. We have foundations to suit all skin types and we know you are only a call away to the smooth, lightweight but full coverage and better yet long lasting base. 
Not only that, Our products are Manufactured right here in Australia using high quality ingredients to ensure you don't have to sacrifice real results. Our products offer FULL COVERAGE that is sure to LAST from day to night.
Unlike a lot of other beauty products, our products haven't been designed to be a bandaid to hide and cover your skin concerns. Our mineral products have been designed to heal your skin with incredible superfoods and vitamins that will soothe and nourish the skin, plus its breathable, what?
Aside from the health benefits, the minerals we source are highly concentrated, meaning a little of the product goes a long way and will in turn last longer than most foundations.
Our Powder Foundations also have the added benefits of being water and sweat resistant so your foundation will last no matter the Season. They also contain SPF15+ to protect the skin from the sun. How good is that, beach days and summer fun and you don't have to worry about your makeup sliding off your face.
Where to start?
No matter your skin type or desired coverage or finish, we have something for you. 
We understand that changing from your usual everyday beauty routine can be daunting. Finding the right products and shades for your skin can be difficult, but we are here to ensure your journey switching to a cleaner alternative is as simple and stress free as possible.
Jump on Live Chat available here, DM us on Instagram or fill out our colour match or skin consultation form to speak to one of our highly trained and friendly team members who will do the work for you!  ⁠
FREE virtual Colour Match - click here
FREE virtual Skin Consult - click here
⁠Alternatively, you can use our Match My Makeup Tool to search your current foundation brand and shade and this will match you to a shade in our range. ⁠
That's not all though... we also have an incredible makeup and skincare quiz available on our website that take less than 2 minutes to complete! These quizzes will tell you exactly what products are best suited to you and your skin type. ⁠It really is that simple… Click to start the Makeup or Skincare quiz and start 2022 by committing to achieving your best and healthiest skin yet. 
Want to be a part of our Clean Beauty Club? Click here to join and be a part of our incredible and supporting community.