5 Tell-tale Signs You May Need an Immunity Boost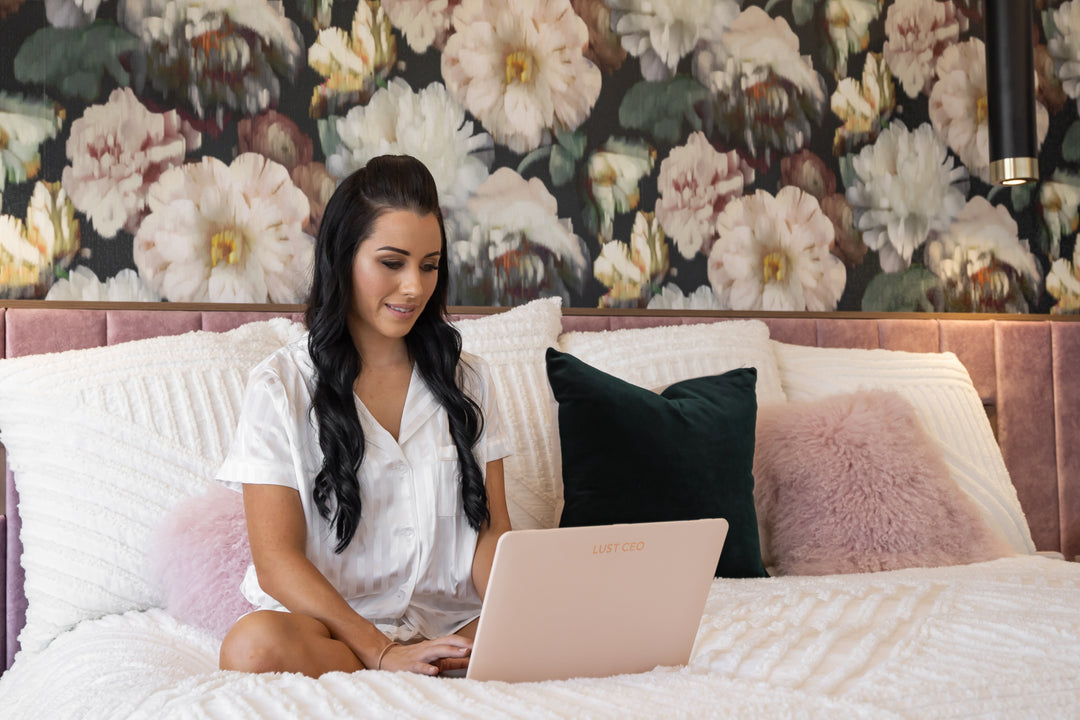 Here are 5 tell-tale signs to look out for, which could be your body's way of telling you it's lacking in certain nutrients. 
         

Cravings for sugar, dairy, and carbohydrates
Most of us love indulging in our favourite sweet treats and this is perfectly fine in moderation, however, severe cravings in this area can potentially be your body telling you that it is lacking in certain minerals and vitamins, and that your body may also be dehydrated. 
Lust Minerals tip: Our founder's top tip, which she also practices herself, is to try and drink filtered water. Not only does it taste better, but it also is free from impurities and contaminants that could be detrimental to our health. 
         

Regular Fatigue or Tiredness 
Feeling like you need a pick me up, even after getting 7+ hours sleep or sculling that cup of coffee? It might be time to switch out that morning coffee for a superfood enriched supplement. 
Lust Minerals tip: Eating a balanced diet with a variety of nutrient-dense foods is essential for maintaining a strong immune system.  Salads with leafy greens, for example, are not only nutrient-filled but also fiber-rich. It will help promote healthy digestion and keep your gut healthy. Our founder has also switched her morning coffee for an organic cacao and she adds macca, lion's mane and honey each morning to give her the boost she needs, without the midday come down. 
         

Tummy troubles
Are you constantly feeling bloated, or experiencing tummy pains? This could be due to gut imbalances. Seeking a solution? It's been known to use Pre & Probiotics which has been proven to assist with the improvement of overall digestive health, as they help to stimulate good bacteria in the gut. 
Lust Minerals tip: Sometimes it can be difficult to ensure that your body is absorbing all the nutrients it needs even if you are eating a healthy diet. This is where a pre and probiotics supplement can help.
Prebiotics are non-digestible carbohydrates that stimulate the growth of beneficial bacteria in the gut. Probiotics are live microorganisms that can help to balance the gut microbiome and support your overall digestive health. It can also help to reduce inflammation in the gut, which can improve overall health and well-being. That's why adding a superfood-enriched supplement with added pre and probiotics can help ensure that your body can absorb nutrients more effectively. You'll find our Vegan Beauty Crystals contain vitamin C and pre and probiotics. 
         

Problematic or inflamed skin
Is your skin giving you more troubles than normal? This could be due to your body lacking in collagen or concerns with your gut health. Collagen can support with smoothing out the skin's texture and helping to heal and improve problematic skin. Additionally tummy troubles and problematic skin can go hand in hand. An unhealthy gut could impact your overall health including your skin causing excess oils, dryness, breakouts and/or inflammation. They do say our gut is our second brain?
Lust Minerals tip: Drinking lemon water on an empty stomach is known to have wonderful benefits for our skin. First, it is said that it supports our liver in detoxifying toxins in our body. It is also rich in vitamin C, which is an essential antioxidant that helps fight free radicals. 
         

Poor Immunity  
Are you getting sick more often than usual? If your body is lacking vitamin C, this can weaken the immune system and increase your risk of getting illnesses and infections. 
Lust Minerals tip: Keep reading, this one tip will help to support all the 5 signs mentioned above that you may be experiencing! 
The Lust Minerals Vegan Beauty Crystals - Watermelon are jam packed full of over 18 powerful superfoods, superfruits and vitamins to offer you an easy and effective way to get your daily dose of nutrients. 
Rich in vitamin C designed to boost your immunity and collagen formation, and supercharged with Pre + Probiotics for skin, gut and immune health this power drink is a really all in one wonder.
The Lust Minerals Vegan Beauty Crystals - Watermelon is 100% natural with no artificial flavours, colours or preservatives and can be taken so many ways. Have it on its own with water or add it to your favourite smoothie.
Did we mention it is pregnant and breastfeeding-friendly? Kids love it, too! 
Whether you're looking to boost your immunity or simply want a delicious drink to replace your sugary drinks, the Lust Minerals Beauty Crystals is a great addition to your daily routine, and works best when consumed in conjunction with a healthy varied diet. 
Need we say more? Better yet, take it from our lovely customer Jada…
 "This drink is my essential morning drink! I love absolutely love Drinking beauty crystals so much that I have now replaced my morning coffee with it💫 
This superfood drink is packed with all the good stuff our bodies need and especially our gut. Highly recommend 🌟🌟🌟🌟🌟" - Jada T.
Your journey to clear, healthy skin starts here. Shop Lust Minerals Skincare today. Be sure to follow us on Instagram so you don't miss out on all things clean beauty!
Want to join the clean beauty club? Click here to join our clean beauty community today. 
Learn more about your skin with a skin consultation! Click here to speak with one of our skin experts today.
Unsure which shade to choose, reach out to our professional customer support team today and they can support you. support@lustminerals.com.au 
Stay in touch with us 💛
Instagram: @lust__minerals 
Website: https://lustminerals.com.au/
*Disclaimer: This supplement is not designed to be a sole source of nutrition, and should be consumed in conjunction with a healthy nutritional diet.